Our experts

Experts in engagement
Our shared knowledge and experience with our staff, associates, tenants, landlords and contractors are the building blocks of Tpas. They anchor us in difficult times, and drive us forward to create and support new ideas and best practice for the future.
Our expertise is built upon our staff and our 40+ associates holding a broad range of experience in housing services, policies and standards, coupled with our unique relationship with tenants, landlords and contractors.
It's this special national network that positions us to be at the forefront of creating new ideas and identifying new best practice to raise the national standard of tenant engagement for all.
---
---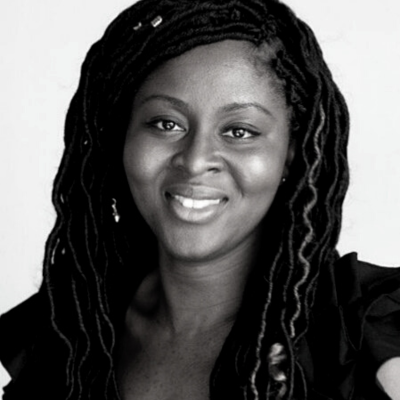 Tosin Adewumi
Tpas Associate
Tosin is an award winner with over 15 years' experience in community development and resident engagement, working within local authorities, charities, and housing associations. She is passionate about working together with diverse communities, residents, and housing associations to deliver service improvements and positive social impact.

She has worked in both medium and large housing associations, developing and delivering community engagement strategies in partnership with residents. In addition to her expertise in social housing, Tosin brings her own lived experience as a shared owner. She has worked with TPAS on scrutiny reviews since 2020 at her previous employer where developed their successful task and finish to resident scrutiny.

She has successfully led high performing resident engagement and community development teams making positive difference through digital inclusion, financial inclusion, and employment & training programmes. She has experience of delivering training and support to residents with setting up community groups and fundraising.

Tosin has worked for the Office for National Statistic as a Community Advisor to improve engagement with residents from the Black community. She also has experience of successfully improving the diversity of involved residents to ensure inclusion of voices often unheard.

Tosin is a qualified trainer with Chartered Institute of Housing qualification, Masters in Project Management and qualification in Community Development. She has also been on a board of a TMO and a current member of LocalMotion Enfield, a social, economic, and environmental justice movement.

Key Skills/services:
• Focus groups
• Co-design/production
• Advising on Strategy and Policy
• Fundraising for community groups
• Engagement events management
• Developing Consultation Programmes
• Resident scrutiny – advice, training, independent facilitator
• Training and mentoring Tenant groups – how to organise, form a group, roles and responsibilities and achieving desired change
• Training and delivering workshops –resident engagement methods, Social Housing, Tenant Satisfaction Measures, Consumer standards and similar.
---
Julie Butterworth
Head of Consultancy
Email: julie.butterworth@tpas.org.uk
Julie has joined us as Head of Consultancy, to lead the consultancy services, and product development work of Tpas.

She has worked alongside Tpas for many years in her roles as Head of Customer & Community for major contractors, including going through and passing our contractors accreditation process. She has also worked as a Consultant, and for a Procurement Consultancy, as well as a Business Partner for a HA.

Julie has been working within Social Housing for over 20 years and previous to that had a career in Recruitment and Account Management.

In her personal time, Julie loves to visit the coast, and the Lake District walking her West Highland Terrier, Baxter, reading, improving her baking skills, and socialising with her lifelong friends, BBQs are a favourite!
Telephone: 0161 868 3500
Mobile: 07525616144
---
Ellie Darling
Tpas Associate
Ellie has been working in social housing for 14 years, specialising in resident engagement and formal complaint handling. Her experience includes restructuring the service based on tenant feedback and strengthening tenants' roles within the Governance structure, redefining the input and feedback loop between Board, staff and residents.

She is passionate about resident's being heard through formal engagement structures, and more recently through using transactional data and insight to focus on what landlords already know from daily feedback from their residents.

Ellie is also a qualified coach and uses NLP techniques (Neurolinguistic programming) to help strengthen teams, communication, and setting and achieving goals, amongst other things!

Ellie believes engagement should be accessible and flexible to increase opportunities for as many tenants as possible to have their voices heard.
---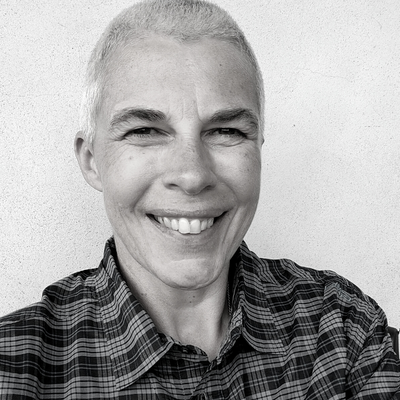 Cath Davies
Tpas Associate
Cath has been working as a freelance, independent business improvement consultant for more than 10 years. She is a PRINCE2 qualified project manager and a member of the Chartered Institute of Housing.

Working with housing associations and local authorities for over 35 years, Cath specialises in supporting landlords to develop and improve their housing management services.

Since 2020, Cath has been delivering Tpas' unique and innovative project Re-engineering Engagement. Adding to Tpas' unparalleled expertise in resident engagement, Cath challenges landlords to look at the value of resident engagement and influence through the lens of performance improvement and it being good for business.

Key skills:
• Carrying out regulatory compliance reviews
• Carrying out service reviews of housing management services, bringing an informed, robust (but friendly!) critical challenge that drives service improvements
• Supporting landlords to redesign services to improve service delivery
• Supporting and facilitating policy and procedure development
• Designing and delivering housing management training Interim management

Key services (at Tpas):
• Re-engineering engagement
---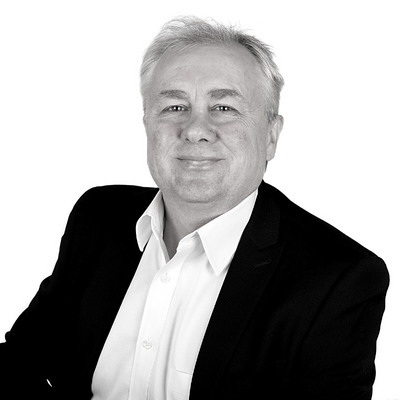 Derek Doran
Tpas Associate
Derek has over 30 years of success supporting tenants and residents of Housing Associations, Local Authorities and ALMO's to get the best service from their landlord.

He was brought up in rented housing and knows the challenges tenants face to get the services they need and how to overcome them.

In recent years Derek has worked to ensure tenants got the best quality of new housing and rehousing offers in major demolition and regeneration schemes, as well as improving overall customer involvement.

Derek has worked for many landlords and worked his way up from being a Lettings Assistant at Nottingham City Council to a Regional Director at Riverside Housing Association, he was also a Non-Executive Director of Spire Homes and Longhurst Homes.

"I am used to working at all levels in housing organisations and know the pressures tenants and residents face to get the best services and real influence over how they are treated".

Key skills:
• Listening and getting results
• Developing excellent relationships between – residents, board members, executives, funders, tenants, and regulators
• Analysis of external/internal challenges and negotiating tenant and resident focused responses
• Strictly confidential advice and mediation to resolve conflicts and problems
• Empowering disadvantaged people and groups
---
Kevin Farrell
Tpas Associate
Kevin has worked as a housing practitioner in strategic and local authorities, as an executive director of a housing association, and for a voluntary sector homelessness organisation. He has taught at the School of Architecture & Built Environment at the University of Westminster, lecturing on the Masters Housing Practice and Regeneration Programme.

Kevin's career in social housing started in East London in the mid-80s. He worked in estate management and area regeneration in North London during the 1990s. He then spent 10 years working at an executive management level for a pan-London homelessness agency and was Director of Housing & Development for two years, before joining Tpas as an associate 15 years go.

Over the past few years Kevin has worked on a range of resident engagement projects, including:
• Conducting Tpas resident involvement accreditations for local authority and housing association landlords
• Facilitating resident involvement processes at Arches Housing Association, Connect Housing Association, Leeds Federation Housing Association, Riverside and City of Wolverhampton Council
• Consultant to North Star Housing Group, Castles & Coasts, Connect Housing, Riverside, Northwards, Pickering and Ferens Homes and Lincolnshire Housing Partnership, supporting the development of resident-led scrutiny processes
• Independent Community Advisor in Milton Keynes and Manchester on Masterplanning projects
• Delivering a wide range of subjects to a cross-section of audiences for Tpas Training
---
Emma-Jane Flynn
Tpas Associate
Emma has worked in housing for over 17 years both within a Local Authority and Housing Association senior management and community context leading award winning teams. Emma has also worked as Tpas National Consultancy Manager and at the National Housing Federation. Emma is an engagement strategist, working to ensure that tenants have a voice within their Landlord governance and performance improvement structures. Working with over 500 organisations over the past 10 years, Emma really enjoys making sure residents have the knowledge they need to challenge and hold landlords to account effectively while also working with landlords to see how they can embrace and use resident feedback. Emma has spoken at a number of conferences and is an engagement advocate. Emma has recently established and leads Tenant Engagement Consultant Ltd.
---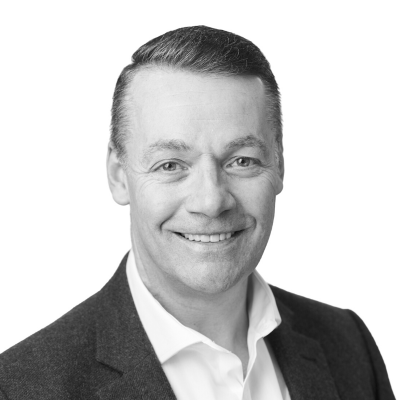 Andy Fry
Tpas Associate
Andy is a strategy, performance improvement and governance expert, working with organisations to support them in achieving excellent outcomes through the application of leading governance practice. He has a strong track record in the fields of organisational change and leadership, and works as a coach and facilitator to improve the individual and collective performance of people working together in teams and on governance bodies.

Andy has a strong background in leadership and governance himself, having operated at Corporate Director and Chief Executive level in the local government and fire and rescue sectors for over 15-years. He also worked in the Welsh civil service as principal advisor to Welsh Government ministers on fire and rescue policy and is the former Her Majesty's Inspector of Fire Services in Wales.

Andy was made an OBE by Her Majesty the Queen in the 2018 New Year Honours, for services to the fire and rescue sector.

Andy brings a wide range of consultancy experience in the housing sector to his role as an associate with Tpas. He has undertaken various reviews to examine issues associated with governance and scrutiny, as well as designing and delivering training and development sessions for the boards of housing providers and resident groups. Andy also has an ongoing role in providing independent support to two tenant representative bodies, and is passionate about ensuring they achieve real impact by positively influencing the governance of the organisations with which they work.

Key skills:
• Undertaking governance and scrutiny reviews
• Designing and delivering training and development sessions
• Providing independent advice and support to tenant representative bodies
• Coaching and facilitation
• Leadership development
• Working with elected representatives
• Relationship building between non-executive board members and senior executive teams.
---
Emma Gilpin
National Consultancy Manager
Email: emma.gilpin@tpas.org.uk
Emma is our newest consultancy manager, joining after working with Tpas for many years as an Associate and as a Senior Manager within Housing Associations. She is a qualified Broadcast Journalist and communications/customer engagement specialist with extensive experience, including for the BBC and across a range of public and charitable sector services.

Emma delivers training, supports scrutiny, conducts reviews and assists in improvement work, including involvement in Behavioural Insights, developing successful methodology to draw out customers' experiences and translate this into actionable insight.

Outside of work Emma is a huge football fan and season ticket holder at Wolves, combining this with a love of music, socialising, and reading when she gets a chance!
---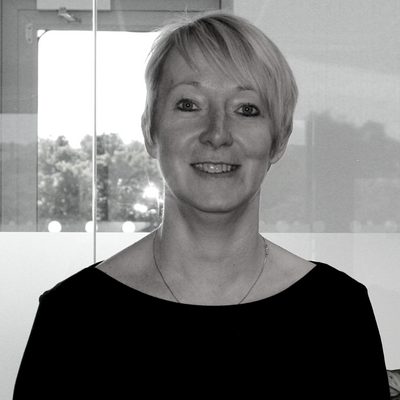 Sam Goodwin
Tpas Associate
Sam is based just outside Norwich and has worked as a freelance consultant and trainer since 2005. She is also a former regional manager for Tpas England.

Sam worked as a housing practitioner for over 30 years and became a Tpas associate in 1999 and a Savills associate in 2012. Sam is one of Tpas' key Associates and is in high demand for her expertise in designing involvement and engagement strategies and delivery frameworks. She is also an aspiring trainer with numerous repeat clients.

Sam is passionate about scrutiny and ensuring that the residents voice is heard, listened too and influences service delivery. She is a trained mediator and volunteered with a Braintree mediation service for two years dealing with neighbour and landlord/tenant disputes.
---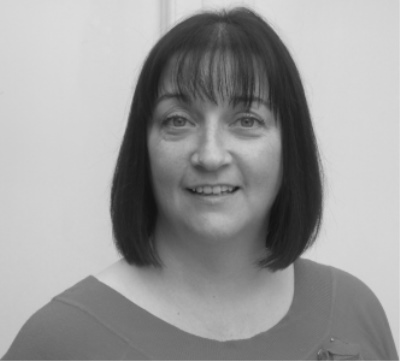 Jackie Grannell
Tpas Associate
Jackie has worked in housing sector for 30 years and has been a Tpas Associate for over 10 years. During her career she has managed a sheltered housing service; a leasehold housing service; been a housing manager providing a generic housing service; and she was the Project Manager of a £13m regeneration project in Liverpool which involved demolition of high-rise housing and the creation of a an extra-care village for older people.

She has over 17 years' experience as a housing consultant and 'Independent Tenant Advisor' (ITA). She has worked on behalf of tenants as they made choices about the future of their homes and has completed 16 Option Appraisal with local authority tenants; and worked on developing 11 stock transfer organisation and an ALMO.

She is a qualified trainer; and teaches and assesses the CIH Professional Practice Certificates. She is currently a non-executive director of Riverside Housing Group's Neighbourhood Services Committee where she sits alongside tenants and independent members.

Her work with Tpas involves training tenants and staff; and she has extensive experience of supporting tenants and landlords to establish co-regulation committees and scrutiny.

She has a clear understanding of the legal, political and financial issues facing housing organisations and uses this understanding to create lively interesting training and consultation events which enable staff and tenants to focus on the key issues facing the business.
---
Lynda Hance
Tpas Associate
Lynda worked for a number of years in local authority housing management, and progressed to a senior position. She changed direction into freelance training and consultancy in 1997, where she uses her extensive housing experience and skills in planning and running both ongoing and one-off training courses and projects.

Lynda is a qualified trainer – City & Guilds 7307. She designs and delivers training on a wide range of subjects, keeping up to date with current housing issues including resident involvement, scrutiny, governance, leasehold and housing management. Her style is informative, informal and lively, with a focus on how law and regulation can be made to work for residents and their landlords.

Lynda really enjoys working with residents and local communities, she has most recently trained:
• Tenant directors of a social enterprise community business
• Resident board members
• Leaseholders on rights & responsibilities
• Scrutiny groups
• Tenants on the context of social housing

---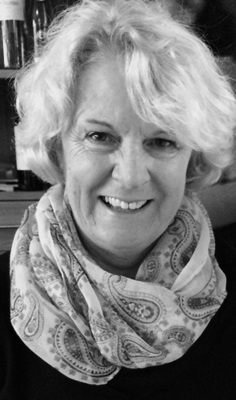 Mal Harrison
Tpas Associate
Mal is a qualified and widely-experienced trainer with more than 20 years' experience working with residents and staff in Local Authorities and Housing Associations across the South West, South and Midlands.

Her previous business experience includes roles as a leader and manager in the field of resident involvement, spanning both general needs and supported housing sectors, as well as senior positions in construction, manufacturing and marketing.

For a number of years Mal led an award-winning resident involvement team in the supported housing sector. Her passion for resident involvement was a key factor in her team winning a prestigious national award. Mal went on to develop an involvement strategy for one of the country's largest general needs social housing providers.

Mal has a special interest in behavioural change, and is a student of psychology. She uses this knowledge, together with her experience of social housing, to design and deliver creative resident involvement training programmes to engage and inspire people and help individuals, teams and organisations to improve their performance by increasing skills, confidence and motivation.

Today Mal is a Tpas Associate, an Independent Trainer and Tenant Advisor on regeneration projects, providing training, independent advice services and information on engagement and consultation with community groups, stakeholder groups and project teams.

---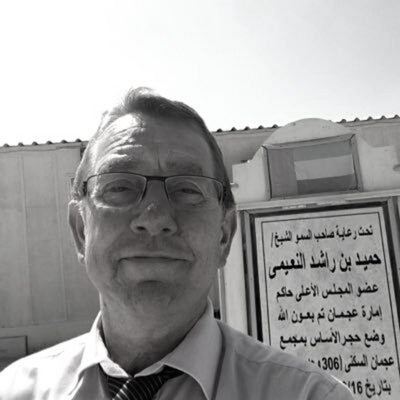 Mark Hillary
Tpas Associate
Mark became an Associate in 2020 and specialises in mentoring Tenant representatives. He is passionate about Housing process, using lean six sigma techniques to improve the customer experience, and making this relevant to value in the wider Public Sector. Also specialises in Local Authority Partnership working, breaking down silos and eliminating waste in challenging times.

A Fellow of the Chartered Institute of Housing (CIH) for more than 20 years, as well as a CIH Tutor and course author, Mark continues to develop integrated CIH accredited Professional Qualifications, with Apprenticeship Levy Housing Standards.

Mark is a Six Sigma Black Belt and has been the UAE Government's Housing Subject Matter Expert since 2016. In 2021 he has widened his excellence assessments to non-housing entities, including Nuclear Regulation and the Ministry of Energy and Infrastructure.

Key skills:
• Housing Subject Matter expert.
• Research and analysis
• Lean Six Sigma
• Project Management
• Mentoring , training needs assessment and confidence building
• Course author
• Co-creation
• Positive challenge
• Scrutiny bootcamps
• Training

Key Services:
• Teaching, training, coaching and listening to the voice of the customer
• Process re-engineering
• Course design and delivery.
• Improving services through application of Behavioural Insights and Appreciative Inquiry
• Translating insight into action
• Organisational transformation and reorganisation
• Lean Service reviews
---
Louise Holt
Head of Membership Services
Email: louise.holt@tpas.org.uk
Louise has spent all her working life in the social housing sector, gaining a wealth of experience and knowledge across both Local Government and Housing Associations. In addition to this practical insight, she also holds a Post Graduate Diploma in Housing Studies, a City and Guilds Level 4 teaching qualification and ILM management certificate. Louise started with Tpas in 2001 as an associate delivering training alongside her full-time job, before joining Tpas on a permanent basis in 2016.

Louise has held a variety of Housing jobs including Repairs Assistant, Estate Officer and Housing Manager, but having seen the positive impact of effective engagement on services and communities, she chose to specialise in tenant engagement, and has spent the last two decades working in this field.

She is proud to have grown up in a social housing and that her dad is a council house tenant. Addressing social housing stigma and stereotyping is a big passion of hers, as is tenant led scrutiny and co-creation.

Out of work, Louise is a season ticket holder at Barnsley FC, and enjoys walking and travelling.
Telephone: 0161 868 3500
---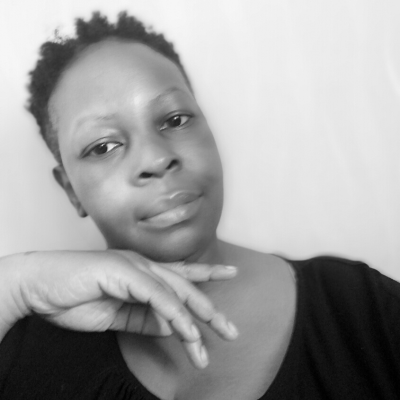 Kai Jackson
Tpas Associate
Kai has been the chair for her Tenants Scrutiny panel for two years. In that time, she has carried out three reviews, been involved in stage 2 complaints, assisted shaping policies, interviewed potential staff members and panel members, and been a part of the wider reshaping of the culture of my housing association. Kai has been very vocal in her support for tenants to be more involved with their housing provider and working together to accomplish change, which can be achieved. She has first-hand experience as a social housing tenant and going through the process of engagement to achieve results. This has included working with staff at every level within the organisation and being willing to put biases aside. Kai has also spoken at two conferences with the National Housing Federation (NHF).

Previously, Kai worked at a senior level within healthcare for the NHS and private healthcare organisations. She has completed her BSc (Honours) Psychology and Counselling degree and achieved a British Psychological Society (BPS) accreditation. Kai has also volunteered with Prison Advice and Care Trust (PACT) to mentor ex-offenders, with the goal of reducing recidivism. Kai has also worked as a supply teacher for SEND children. She has also completed numerous personal development courses to expand her learning to help to make her better able to engage with tenants and staff to achieve common goals.

Kai really enjoys supporting tenants to engage with their landlord, as all tenants have something to offer, as lived experience provides different perspectives on services. Working within the social housing sector has become a passion for Kai, and there is so much that is yet to be achieved.
---
Raj Kumar
Tpas Associate
Raj has 30 years practical experience of registered providers and council housing. This includes being Head of Service for a Local Authority, setting up an Arms Length Management Organisation, managing supported and sheltered housing schemes, preparing for stock transfers/mergers, and restructuring housing services.

Raj also has practical experience of leading and introducing a successful partnering contract for a RP and was responsible for implementing the delivery of decent homes works for both RP's and local authorities (as an officer and a founding board member of a stock transfer organisation).

He is an expert in establishing Resident Led Self-Regulation (RLSR), having delivered over a 100 workshops for residents, boards, executives and officers.

He currently leads the One Enterprise Ltd team working on a regeneration scheme in Harrow as the Independent Tenant Advisors since 2015.
---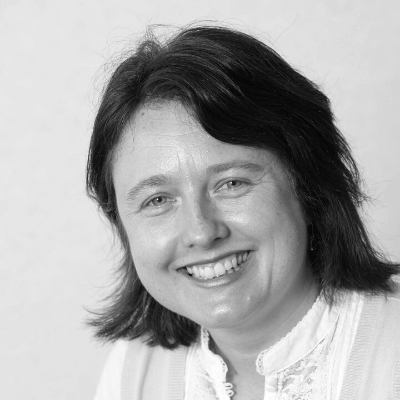 Gillian Mclaren
National Consultancy Manager
Email: gillian.mclaren@tpas.org.uk
Gillian has worked in Social housing for over 14 years in both Local Authorities and Housing Associations. Gillian has a strong experienced background in, Resident Involvement and empowerment and Community Development. Highlights drawn from her 14 years experience include leading a team of Community Development workers on the Better Government for older people project (funded through Government grant).
Mobile: 07968 913040
---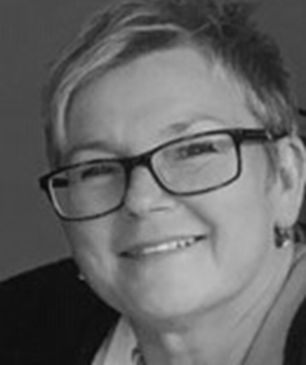 Anna O'Halloran
Tpas Associate
Email: anna.ohalloran@tpas.org.uk
Anna worked as Tpas National Consultancy Manager in March 2020. Anna now works as a Tpas Associate as of April 2023.

Anna has worked in social housing since 1984, developing expertise and experience from employment with 4 local authorities, 3 housing associations, the Housing Inspectorate at the Audit Commission, CIH, Capita and of course many years ago working here at Tpas! In recent years, Anna has run her own management consultancy specialising in service improvement, engagement and the application of behaviour change methodologies.
---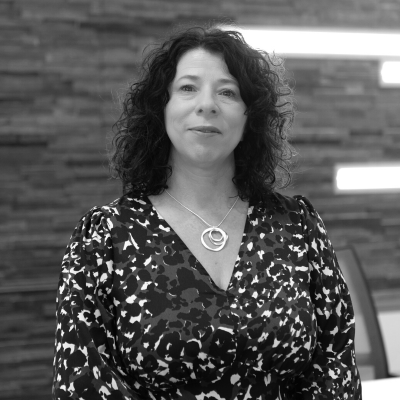 Jenny Osbourne MBE
Chief Executive
Email: jenny.osbourne@tpas.org.uk
Jenny has been Chief Executive since 2014. She started with Tpas in 2002 as Membership Manager which began her continued passion and committment to the Tpas membership family. Jenny is also a board member at Stockport Homes. Before joining Tpas Jenny worked for the Post Office in branch management and HR roles and worked for Scottish and Newcastle Retail based in Leeds in stock control management.

Outside of Tpas Jenny loves her book club, helping out at her local park and is head over heels in love with her cocker spaniel Coco.
Telephone: 0161 868 3551
---
Tonia Punter-Ojong
Tpas Associate
Tonia has working in tenant engagement for over 15 years and is passionate about working in the social housing sector especially when it comes to helping tenants achieve and realise their full potential through engagement and participation.

Tonia is able to work collaboratively and creatively to go the extra mile so that the best outcomes can be achieved and to ensure that tenants are involved and empowered in major decision making.

Tonia has vast experience of leading and delivering all levels of national customer engagement plans within housing providers and constructively builds relationships in order to demonstrate outcomes, gain insight and understanding and raise awareness.

Tonia is an excellent fit to lead the facilitation of the NETV having gained experience in developing and supporting formal tenant bodies to support their influence and decision making. She also has experience of internal and external stakeholder influence with the ability to embed consistent and representative engagement in achieving a tenant voice.

Key Skills:
• Coaching
• Social media and communications
• Facilitation and Stakeholder engagement
• Relationship and capacity building
• Specialist housing engagement
• Planning and communication
• Access to funding skills
---
David Smethurst
Tpas Associate
Dave has worked in social housing for over 30 years In front line , senior management , service Development roles as well as a specialist in customer engagement and representation During this time Dave has worked for large regional housing associations, The chartered institute of housing, regional housing and community consultation agencies and most recently for TPAS.

Dave regularly works on developing consultation best practice with TPAS and recently helped write the TPAS National customer consultation guide for mergers.

Dave's experience as both a Housing association Service development manager and a tenant's advisor have given him a great deal of knowledges of issues on both sides of the fence and how to solve these.

Over the years this has helped him to develop practical solutions that meet with the approval of all stakeholders and enable them to work effectively together.

Keys Experience:
• Working as an independent Tenant advisor on Large scale stock transfers, major redevelopment projects and Mergers on numerous projects across the country since the late 1990s
• Implementing service changes to meet promises made by landlords to tenants following large scale voluntary transfers and Mergers.
• Setting up, developing, and helping improve customer engagement and scrutiny networks for large Housing Associations and Local Authorities
• Development of customer focused neighbourhood service and development plans based on customer feedback and business performance. (Dave Undertook 2 national Pilots for the CIH involving over 30 landlords nation wide to develop the CIH neighbourhood working charter and accreditation)
• Setting up and advising Tenant Management Organisations across the country for over 25 years
• Leading major service charge depooling consultations with housing associations and local authorities
• Working with landlords and tenants to understand and implement service improvement programmes based on customer insight and performance information
• Specialist meeting facilitation/ mediator to resolve disputes between landlords and tenants' organisations.
• Developing Customer service and customer experience Improvement plans with Landlords and tenants.
Dave has had a strong commitment to effective customer engagement throughout his career and is passionate about the potential of cocreation to produce the best outcomes for Landlords and tenants.
---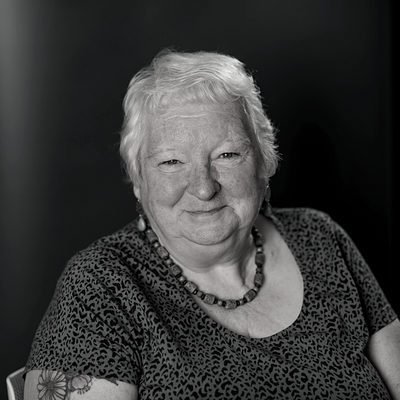 Elaine Warwick
Tpas Associate
Elaine joined as a Tpas associate after retiring from full time employment working 22 years in the field of engagement and empowerment.

Elaine has worked with dedication and passion to ensure the customer voice is heard and influences all levels of an organisation. She is skilled at creating opportunities for engagement to be woven into the cultural fabric of housing providers across all service delivery.

Elaine has networked extensively across the housing sector and is a real advocate for the tackling of stigma, and she has supported many colleagues throughout the industry with her experience and knowledge.

Elaine has an in depth understanding of the customer and in particular the position of leaseholders and shared owners, having worked extensively with these customers. Elaine is a leaseholder of a housing association which gives her the chance to see customer experience through that lens.

Key skills:
• Co-creation
• Innovative ideas for engagement opportunities
• Understanding customer experience
• Facilitation and group development

Key Services:
• Working with leaseholders and shared owners
• Reviewing and creating engagement frameworks
• Service reviews across all housing departments
• Measuring success through Impact Assessments
---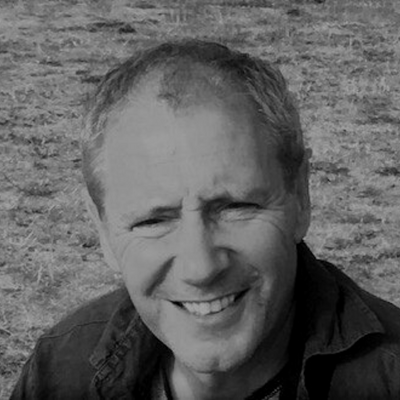 Matthew Wicks
Tpas Associate
Matthew joined Tpas in 2019 after 35 years working in social housing for London boroughs and housing associations.

His primary focus in housing is to empower residents to become more involved with their landlords, to influence and shape the services they receive.

He has delivered Smart Reviews of housing organisations, reviewing all aspects of service and cross checking with staff and residents to produce an action plan on improvements.

Additionally, Matthew has worked as Tpas Independent Tenant Advisor, where he worked with a Midlands TMO proposing to demolish an estate, as well as a merger between a London and North West housing association. Both projects required honesty, sensitivity and impartiality, as well as a good knowledge of housing policy, procedure, legislation and best practice.

Project areas delivered:
• Service Reviews
• Independent Tenant Advisor
• Smart Reviews
• Policies, Procedures and Handbooks
---
Yvonne Williams
Tpas Associate
Yvonne Williams has over 30 years practical experience of registered providers (RP's) and council housing. This includes being Head of Service for a Local Authority and a Housing Association, supporting the setup of an Arm's Length Management Organisation (ALMO) whilst managing a team deemed as being in the top 10% in the UK for delivery.

Yvonne has directly been involved in the preparation of stock transfers/mergers, and restructuring housing services, and has a sound track record of identifying service improvement, forging partnerships, and coordinating ways to implement and drive positive and effective change.

Over the years she has successfully built new teams and managed existing staff - even taking on the responsibility of staff outside her service area at short notice. She has led teams to follow her example to deliver and implement creative projects and solutions within a changing environment; always striving for excellence.

She successfully built and chaired the Barnet Homes Consultative Panel (BHCP) jointly with the residents' movement, which had a borough-wide remit for consultation and dialogue with Barnet Council and Barnet Homes. It was challenging initially but had great outcomes-one being that the chair of the BHCP was eventually handed over to residents.

Following an audit commission inspection her resident engagement and community development team were assessed as providing a 3 star service, putting them in the top 10% of performers across the UK.

Yvonne has represented her organisations at the Local Strategic Partnerships, Domestic Violence Forums – in particular on forced marriage, honour killings and FGM.
She has delivered workshops at national and regional conferences on the positive aspects of engagement.

She has provided support in developing practical models through Lean systems interventions to improve work practices, service delivery, to achieve value for money (VfM) on void turnarounds. This required carrying out a number of interventions and service reviews across the RP she worked for, which positively impacted local authority performance indicators.
She has facilitated training, conferences and away-days for boards, executive leadership teams, housing teams and engaged residents. This includes delivering a range of bespoke workshops for boards, executives, officers and residents, which are interactive, uplifting, practical and humorous in content.

She was an advisory panel member on the working group that developed Brent Civic Centre and Library.

She has been a member of the Panels offering grants to local community projects and helped build a local Neighbourhood Forum, formed in response to the Localism Agenda.

Yvonne was instrumental in setting up and chairing a Multi-Agency Group in response to encountering incidents of anti-social behaviour on a road plagued by open drug dealing, drug taking, prostitution and shop keepers intimidated by criminals running protection rackets. There appeared to be very little if any regulation of parking and/or planning restrictions.
She was able to influence organisations including the Police, services within the local authority including Town Planning, Street Cleaning, and Environmental Health, Ward Working and local businesses and residents to establish a commitment to resolve the issues on the street.
The group worked up an improvement plan and as a result, a joint action group (JAG) combining the efforts of the Met Police, Environmental Health, Planning and Customs and Excise amongst others, was organised to 'clean up' the street. Several arrests were made and sanctions imposed upon some of the shop fronts operating illegally.

Today the street is less intimidating; perceptions have improved and although in decline it feels a much safer place and environment. This could not have been achieved without the willingness of agencies to work collaboratively.

Yvonne currently provides business development support for an organisation working with some of the most vulnerable young people in the UK focusing on gang affiliation, trafficking and other mainstream issues that affect the lives of children and young people.

Yvonne is currently experienced Board member of a pan-London mentoring organisation that works closely with local authorities and the government.

She is also a lead associate on several projects overseen by Tpas, supporting residents on regeneration schemes.

She has a post-graduate qualification from the Chartered Institute of Housing.
---
Are you a member?
Join Tpas today
Upcoming training and events
Latest news
Latest documents