Our experts

Experts in engagement
Our shared knowledge and experience with our staff, associates, tenants, landlords and contractors are the building blocks of Tpas. They anchor us in difficult times, and drive us forward to create and support new ideas and best practice for the future.
Our expertise is built upon our staff and our 40+ associates holding a broad range of experience in housing services, policies and standards, coupled with our unique relationship with tenants, landlords and contractors.
It's this special national network that positions us to be at the forefront of creating new ideas and identifying new best practice to raise the national standard of tenant engagement for all.
---
---
Jane Eyles
Tpas Associate
Based in the South of England, Jane has worked in social housing for almost 30 years including as Head of Housing for a Local Authority and a small housing association. She has an MSc in Housing, is a member of the CIoH and is a PGCE qualified trainer.

A former involved Housing Association tenant and Board member, Jane has been a Tpas Associate since 2003, working on a variety of involvement projects which have aimed to advise landlords and tenants in making improvements. These include working with Tenants Federations, skills and empowerment training for residents and staff, mentoring of board members, regulatory compliance, options appraisal and stock transfer Independent Tenant Advisor roles.

Jane has developed mentored and trained over 16 resident scrutiny panels since 2010 and has recently developed and delivered "Scrutiny in a Day" with Homes in Sedgemoor.

She has also worked with over a dozen landlords and tenants to co-produce resident engagement strategies and develop involvement.

Most recent or current projects include developing and designing "Engaging Residents in Building Safety" and Tpas' Green Paper Summits.

---
Emma-Jane Flynn
Tpas Associate
Emma has worked in housing for over 17 years both within a Local Authority and Housing Association senior management and community context leading award winning teams. Emma has also worked as Tpas National Consultancy Manager and at the National Housing Federation. Emma is an engagement strategist, working to ensure that tenants have a voice within their Landlord governance and performance improvement structures. Working with over 500 organisations over the past 10 years, Emma really enjoys making sure residents have the knowledge they need to challenge and hold landlords to account effectively while also working with landlords to see how they can embrace and use resident feedback. Emma has spoken at a number of conferences and is an engagement advocate. Emma has recently established and leads Tenant Engagement Consultant Ltd.
---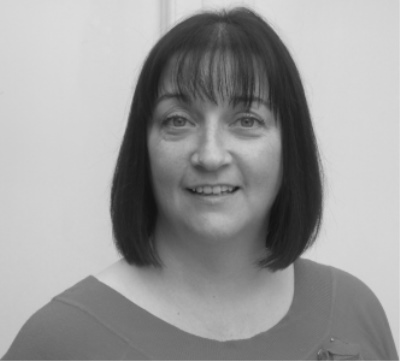 Jackie Grannell
Tpas Associate
Jackie has worked in housing sector for 30 years and has been a Tpas Associate for over 10 years. During her career she has managed a sheltered housing service; a leasehold housing service; been a housing manager providing a generic housing service; and she was the Project Manager of a £13m regeneration project in Liverpool which involved demolition of high-rise housing and the creation of a an extra-care village for older people.

She has over 17 years' experience as a housing consultant and 'Independent Tenant Advisor' (ITA). She has worked on behalf of tenants as they made choices about the future of their homes and has completed 16 Option Appraisal with local authority tenants; and worked on developing 11 stock transfer organisation and an ALMO.

She is a qualified trainer; and teaches and assesses the CIH Professional Practice Certificates. She is currently a non-executive director of Riverside Housing Group's Neighbourhood Services Committee where she sits alongside tenants and independent members.

Her work with Tpas involves training tenants and staff; and she has extensive experience of supporting tenants and landlords to establish co-regulation committees and scrutiny.

She has a clear understanding of the legal, political and financial issues facing housing organisations and uses this understanding to create lively interesting training and consultation events which enable staff and tenants to focus on the key issues facing the business.
---
Lynda Hance
Tpas Associate
Lynda worked for a number of years in local authority housing management, and progressed to a senior position. She changed direction into freelance training and consultancy in 1997, where she uses her extensive housing experience and skills in planning and running both ongoing and one-off training courses and projects.

Lynda is a qualified trainer – City & Guilds 7307. She designs and delivers training on a wide range of subjects, keeping up to date with current housing issues including resident involvement, scrutiny, governance, leasehold and housing management. Her style is informative, informal and lively, with a focus on how law and regulation can be made to work for residents and their landlords.

Lynda really enjoys working with residents and local communities, she has most recently trained:
• Tenant directors of a social enterprise community business
• Resident board members
• Leaseholders on rights & responsibilities
• Scrutiny groups
• Tenants on the context of social housing

---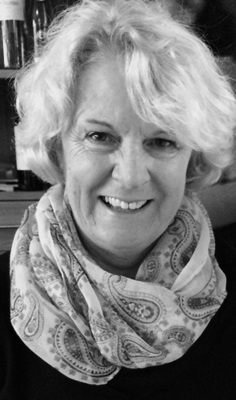 Mal Harrison
Tpas Associate
Mal is a qualified and widely-experienced trainer with more than 20 years' experience working with residents and staff in Local Authorities and Housing Associations across the South West, South and Midlands.

Her previous business experience includes roles as a leader and manager in the field of resident involvement, spanning both general needs and supported housing sectors, as well as senior positions in construction, manufacturing and marketing.

For a number of years Mal led an award-winning resident involvement team in the supported housing sector. Her passion for resident involvement was a key factor in her team winning a prestigious national award. Mal went on to develop an involvement strategy for one of the country's largest general needs social housing providers.

Mal has a special interest in behavioural change, and is a student of psychology. She uses this knowledge, together with her experience of social housing, to design and deliver creative resident involvement training programmes to engage and inspire people and help individuals, teams and organisations to improve their performance by increasing skills, confidence and motivation.

Today Mal is a Tpas Associate, an Independent Trainer and Tenant Advisor on regeneration projects, providing training, independent advice services and information on engagement and consultation with community groups, stakeholder groups and project teams.

---
Louise Holt
Head of Business Services
Email: louise.holt@tpas.org.uk
After working as a Tpas associate for a number of years, Louise joined Tpas on a permanent basis firstly as Operations Manager, and now as our Head of Business Services. Louise is an experienced Housing professional specialising in tenant involvement and empowerment, and has worked for over twenty five years in the Local Authority and Housing Association sectors. Outside of work Louise is Barnsley FC season ticket holder and spends most of her time either watching Barnsley, or cheering on her kids in their local footy teams.
Telephone: 0161 868 3500
---
Raj Kumar
Tpas Associate
Raj has 30 years practical experience of registered providers and council housing. This includes being Head of Service for a Local Authority, setting up an Arms Length Management Organisation, managing supported and sheltered housing schemes, preparing for stock transfers/mergers, and restructuring housing services.

Raj also has practical experience of leading and introducing a successful partnering contract for a RP and was responsible for implementing the delivery of decent homes works for both RP's and local authorities (as an officer and a founding board member of a stock transfer organisation).

He is an expert in establishing Resident Led Self-Regulation (RLSR), having delivered over a 100 workshops for residents, boards, executives and officers.

He currently leads the One Enterprise Ltd team working on a regeneration scheme in Harrow as the Independent Tenant Advisors since 2015.
---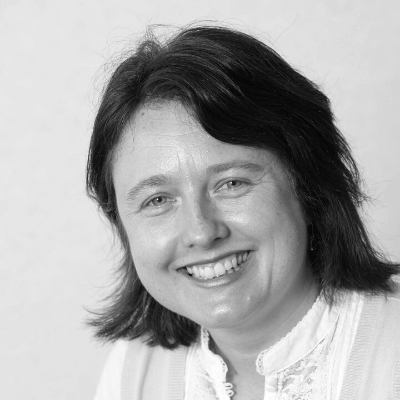 Gillian Mclaren
National Consultancy Manager
Email: gillian.mclaren@tpas.org.uk
Gillian has worked in Social housing for over 14 years in both Local Authorities and Housing Associations. Gillian has a strong experienced background in, Resident Involvement and empowerment and Community Development. Highlights drawn from her 14 years experience include leading a team of Community Development workers on the Better Government for older people project (funded through Government grant).
Mobile: 07968 913040
---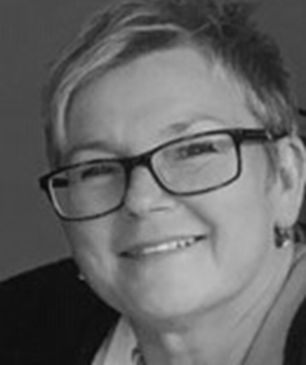 Anna O'Halloran
National Consultancy Manager
Email: anna.ohalloran@tpas.org.uk
Anna was appointed as National Consultancy Manager in March 2020. Anna has worked in social housing since 1984, developing expertise and experience from employment with 4 local authorities, 3 housing associations, the Housing Inspectorate at the Audit Commission, CIH, Capita and of course many years ago working here at Tpas! In recent years, Anna has run her own management consultancy specialising in service improvement, engagement and the application of behaviour change methodologies.
Telephone: 0161 868 3500
---
Jenny Osbourne MBE
Chief Executive
Email: jenny.osbourne@tpas.org.uk
Jenny has been Chief Executive since 2014. She started with Tpas in 2002 as Membership Manager which began her continued passion and committment to the Tpas membership family. Jenny is also a board member at Stockport Homes. Before joining Tpas Jenny worked for the Post Office in branch management and HR roles and worked for Scottish and Newcastle Retail based in Leeds in stock control management. Outside of Tpas Jenny loves her book club, helping out at her local park and is head over heels in love with her cocker spaniel Coco.
Telephone: 0161 868 3551
---
Are you a member?
Join Tpas today
Upcoming training and events
Latest news
Latest documents