National Engagement Survey 2018
Help us create a picture of tenant and community engagement today.
---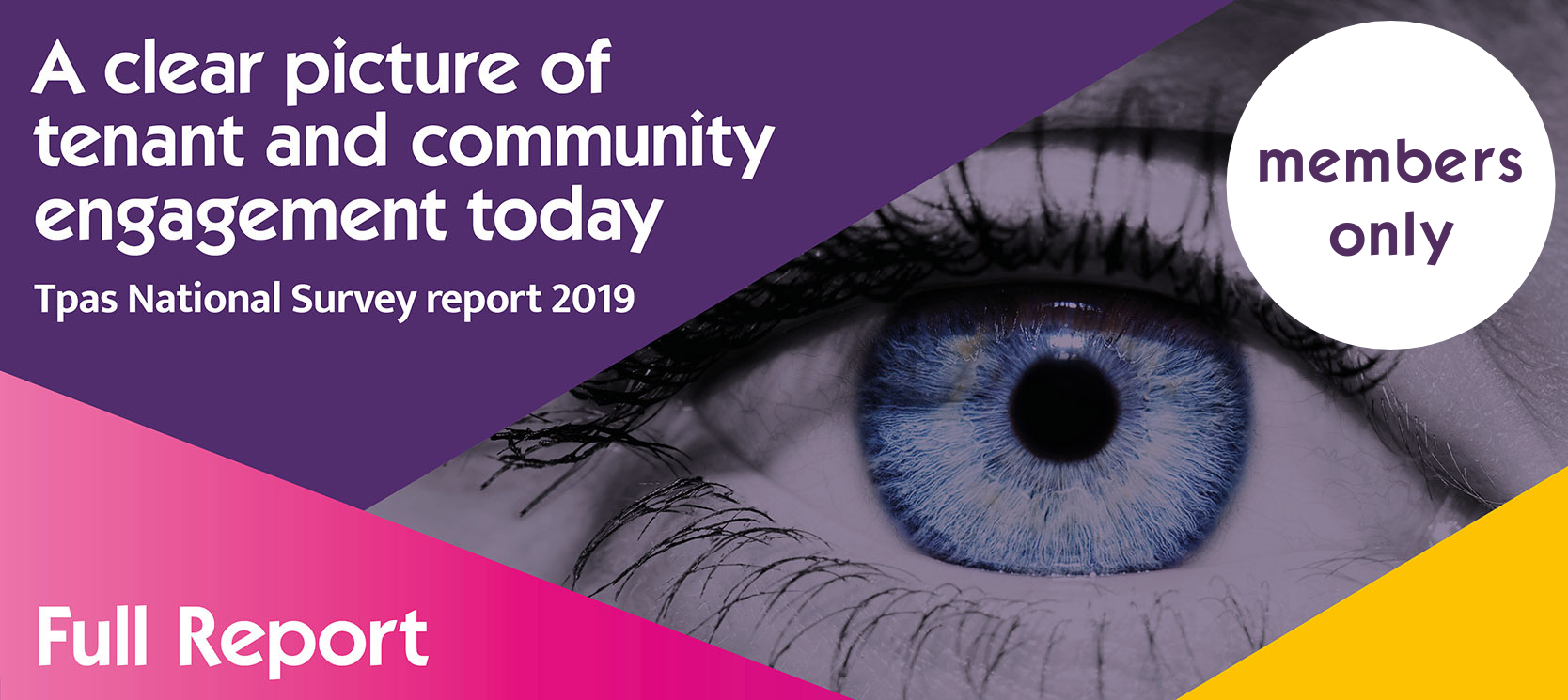 Tpas are delighted to present the national engagement survey 2019
The survey aims to understand how social landlords engage with residents and communities.
With the results, we will present back to the sector a clear picture of what is happening with the national engagement agenda. Along with Tpas members we will actively use the results to inform discussions and national policy.
The full report with in depth detailed analysis and comment will be available exclusively for Tpas members.
---