Engagement - The Essentials
This 90 minute introductory session is perfect for new starters, or staff who are not dedicated engagement staff.
---
Further details
It gives learners an excellent overview of the engagement essentials and covers:
What is engagement - the Tpas spectrum/pyramid of engagement
Why engagement matters - the political, regulatory, sector and organisational issues around engagement
Engagement for you - how does it affect your job and what you can do to support it
---
Your Trainer
Louise Thompson - Head of Business Services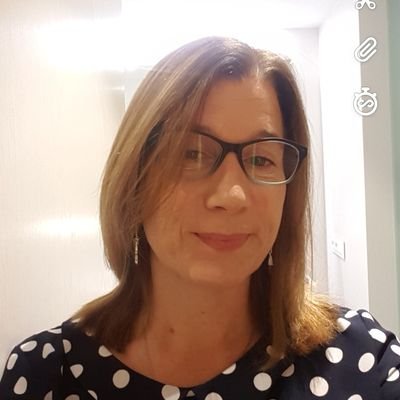 After working as a Tpas associate for a number of years, Louise joined Tpas on a permanent basis firstly as Operations Manager, and now as our Head of Business Services. Louise is an experienced Housing professional specialising in tenant involvement and empowerment, and has worked for over twenty five years in the Local Authority and Housing Association sectors. Outside of work Louise is Barnsley FC season ticket holder and spends most of her time either watching Barnsley, or cheering on her kids in their local footy teams.
---
Cancellation Policy
All cancellations must be made in writing. If you cancel your place less than 7 working days before the webinar you will incur the full cost.
If you are unable to attend, you can send a substitute delegate at no extra cost. All substitute delegates must be notified to Tpas in writing.
Once we have received your cancellation in writing we will forward you a confirmation of your cancellation detailing what you will be charged.
---
Tpas Right to Cancel
We aim to make sure that the webinars run as planned. However, there may be times when, due to circumstances beyond our control, we have to cancel the webinar. Should this be the case we will give you as much notice as possible. If you have already paid for the cancelled webinar we will give you a full refund. Should we run the webinar again, we will give you priority.
---
Need us to train
more than 4 people?
Delivering
in-house could work out more cost effective
---
Date
Thu 11th Feb 2021, 11:00am - 12:30pm
---
Venue Details
www.zoom.us
., ., www.zoom.us, ., .
---
Tickets
Engagement - The Essentials
Membership
Staff
Tenant
Members
£75.00
N/A
Non-Members
£100.00
N/A
---
Event Contact
Name: Helen Phillips
Email: helen.phillips@tpas.org.uk
Phone: 0161 868 3500
---
Book Tickets