Housing Diversity Network (HDN) Autumn Conference 2023: Breaking Barriers
Wednesday 15th of November 2023
I was warmly greeted by staff on arrival and couldn't wait to hear from the speakers listed in the programme. The conference seemed to revolve around the theme of, 'There are many different facets of diversity, do you really understand what they are and how it makes people feel?'
A number of speakers spoke about their resident engagement journey and how they are working on stronger collaborations with residents and their communities. This kept to the theme of diversity and empowerment, and sharing best practice.
The best part of the conference for me was the Afta Thought session. They have actors acting out drama themed scenarios and then asking the audience how they would have handled the situation between screens. This was interactive and gave the audience a visual aid for problem solving and seeing how behaviours can impact people. It was a brilliant session and added a different element to training.

Neurodiversity
As the first keynote speaker started the conference with enthusiasm and a clear outline of neurodiversity, which is a way of explaining that all of our brains work differently, and that's okay. They type of neurodiversity mentioned were autism, ADHD, and postnatal depression. The speakers emphasized how neurodiverse people can be miss understood to the point of missing out job roles they will excel at, as their disorder makes them the perfect candidate.
Although, lack of understanding, training, and support have increased these barriers, with a reported 80% of neurodiverse people are currently unemployed, which increased after Covid. A few of the speakers reflected on their own experience of challenges they faced on their journey of diagnosis and coping with day-to-day life. This made the content more relatable as the speakers lived experience mixed with a scientific aspect made a point of trying to remove the stigma and seeing the individual as an individual and not their condition.
A heartwarming session titled 'Sharing some successful initiatives from Orbit and Calico.' Where we heard from two customers who are neurodiverse and have gone through training programmes to increase employability and life skills. Their story summed up the day to show what could be achieve with the right support in place and organisations willing to help and put programmes into place.
Learning
During an interactive session, touching on one of the main subjects HDN is known for in the sector, which was race. This session was passionately delivered in a way that looked on racism as a psychological and systemic problem, which opened thought provoking discussions. As I sat on the table with staff from different organisations, one lady stated 'I just can't believe these things (racism) still happens. I just don't understand the mindset of people being so hate filled and mean. It's never happened to me, and I suppose that's my privilege.' This statement was insight into how much work still needs to be done on EDI and sharing lived experiences. Also, there are still a statistically large number of residents who still choose not to disclose any health issues due to fears of being labelled and then discriminated against. The emphasis is on organisations to create a safe space and assurance that residents will receive the appropriate support as staff members were encouraged to continue their endeavours of understanding and achieving equitable inclusivity.

Kai Jackson, Tpas Associate and Tenant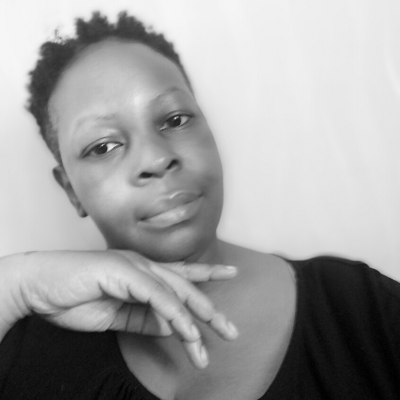 ---
Are you a member?
Join Tpas today
Search news and views