Engagement Heroes

---
To mark our 35th year, we have launched our Engagement Heroes Volunteer Recognition Scheme.
The scheme is all about celebrating the work of tenants/residents/customers across the country who give their time up to make a difference to housing services, communities, and people.
So, whether it's holding landlords to account, improving services, being a community champion or simply being that kind of person who makes the day brighter for others, why not nominate them to receive our Volunteer Recognition Certificate.
For more information about the scheme, click here
---
The following Volunteers have been nominated by their Organisation.
---
Michael Bickerstaffe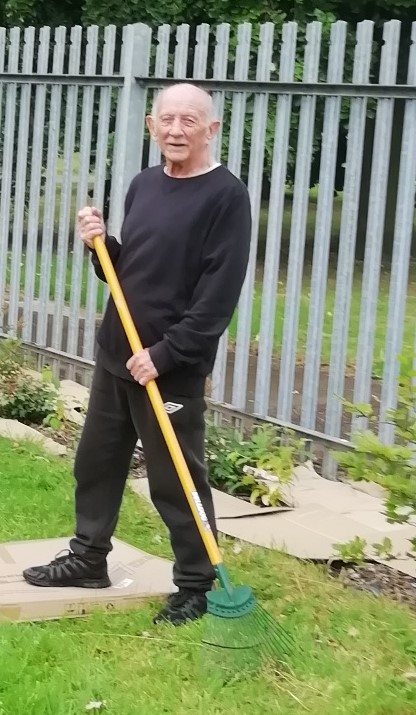 Mike and his wife live in one of Hull's high-rise blocks in Hull, where he takes an active role in the tenants and residents group there. He attends the meetings, and works in the garden when he can. He is also a prominent member of Hull Tenants' Forum, Multi Storey Living Project Group and Neighbourhood Management Project Group. He carries out block inspections and local area walks, making sure that his block and area are free from issues and reports them accordingly. He loves where he lives and is very community orientated, even being a football referee!!.
---
Paul Hardy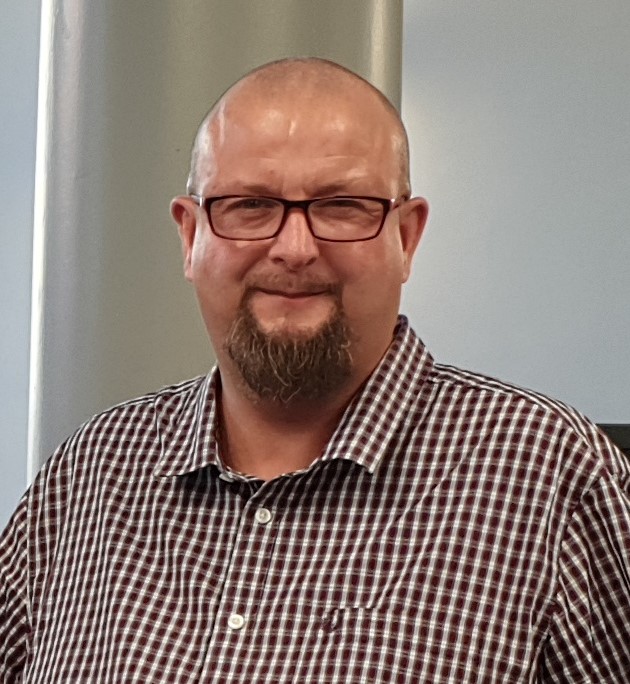 Paul lives in the east area of Hull, and takes an active role in his estate and how it looks. Being a member of the Hull Tenants' Forum and the Neighbourhood Management Project Group enables Paul to put across his views and he participates in Local Area Walks when he can. Paul is also an avid gardener and has won the "Best Communal Garden" category on various occasions in his area, this is his pride and joy, and he has been an inspiration to others to enter theirs and get involved.
---
Gaynor Southerton, Plymouth Community Homes
Gaynor is a member of the Customer Focus Committee, and Scrutiny Panel and is also a Virtual Resident Advisor. Gaynor is Treasurer of a formal social group on her Housing with Support scheme and has turned the group around. Recruiting new members and encouraging attendance at events and socials. Gaynor produces a monthly newsletter for the Group with competitions and news. There is not much Gaynor would not do for her community and so far that has been learning design software and filling her home with scones and cream for the Coronation. A shining example of a community builder.
---
Paul Reynolds, Hull City Council
Paul has been involved with Hull City Council's Tenant Participation Team since the very beginning nearly 20 years ago! Paul has a wealth of knowledge which he actively shares in his roles as Chair of Customer Access Focus Group, Vice Chair of the Tenants' Forum, and as Vice Chair of his local Tenants and Residents Association. Paul also partakes in many other groups such as Neighbourhood Management, Multi Storey Living and Publicity, and he also shares his knowledge and experience as a Digital Champion Volunteer.
---
Paul Brumpton, Hull City Council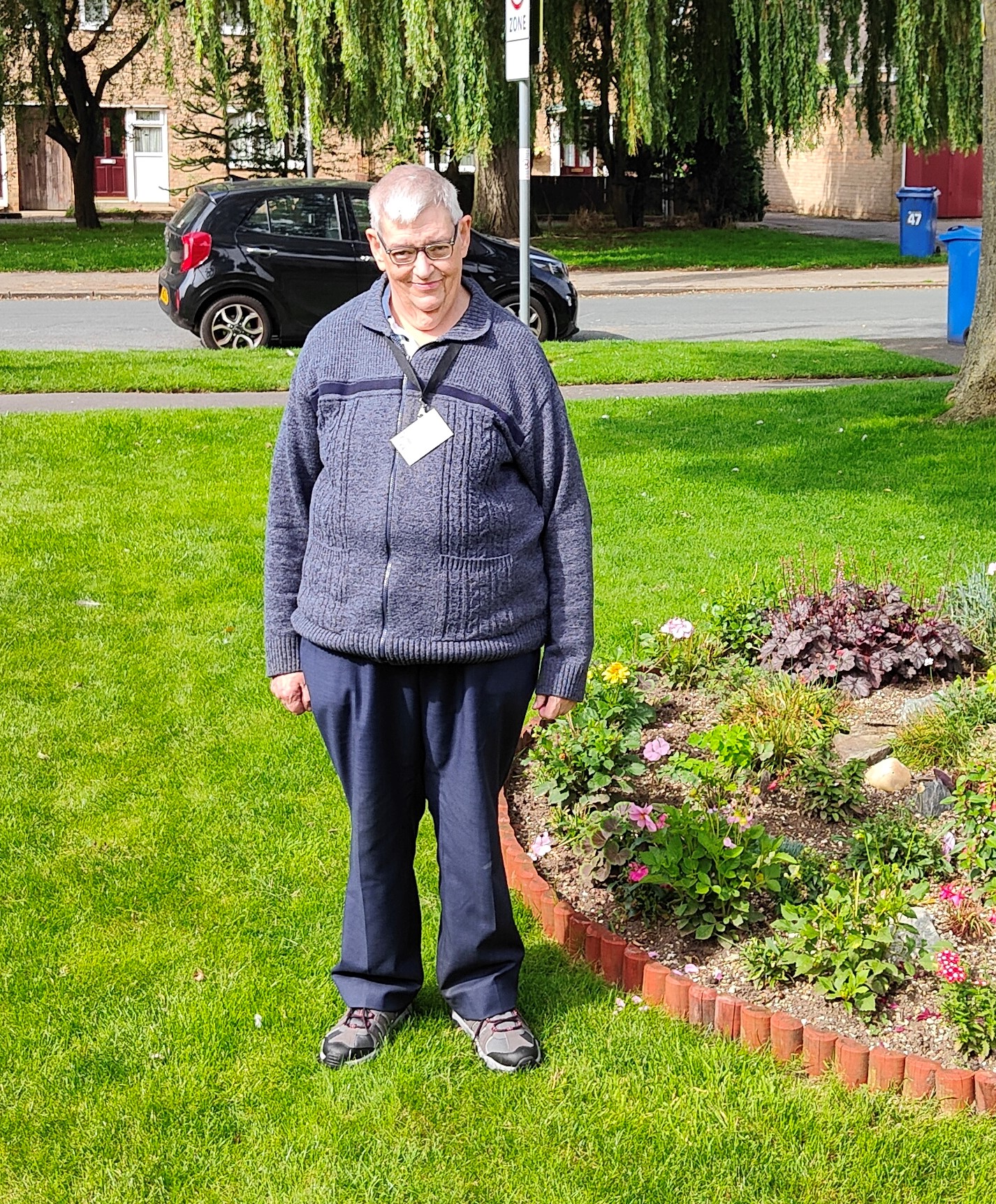 Paul has been a volunteer with us at Hull City Council's Tenant Participation Team for well over 10 years. He brings to the table 40 years worth of experience on subjects such as landscape gardening and multi storey living, which he draws on when attending meetings on these subjects and assists him with the activities he carries out. Paul is an avid litterpicker, he regularly carries out local area walks with a TPO, and knows a thing or two about the different varieties of grass and flowers! Due to his wealth of knowledge on gardening, this year he has been one of the judges for the Tenants' Garden Competition which he has really enjoyed. Paul is a valuable asset to Tenant Participation in Hull.
---
Peter Doncaster, Hull City Council

Peter is Chair of the Great Thornton Street Tenant and Resident Association (GTS TARA) for the last 3 years. He joined the GTS TARA as a General member and was then elected as a Vice Chair and afterwards elected as a Chair. Peter is very enthusiastic volunteers who works hard to bring communities together. He works very hard in one of the communal gardens,this garden was a mess a few years back but due to his hard work the garden is blooming. Along with other residents he carries out litter picking, estate walks and he also does benchmarking on regular basis to check the cleaning service in the high rise blocks. Peter also works closely with the local ward councillors to raise issues and for arranges community cohesion events for GTS area. Due to Peter's hard work and enthusiasm he was elected as a general member of the Tenants' Forum Committee and he remained on the committee for three years and this year has been elected as a Vice Chair of the Estate Management Project Group.
---
Sharon Leese, Hull City Council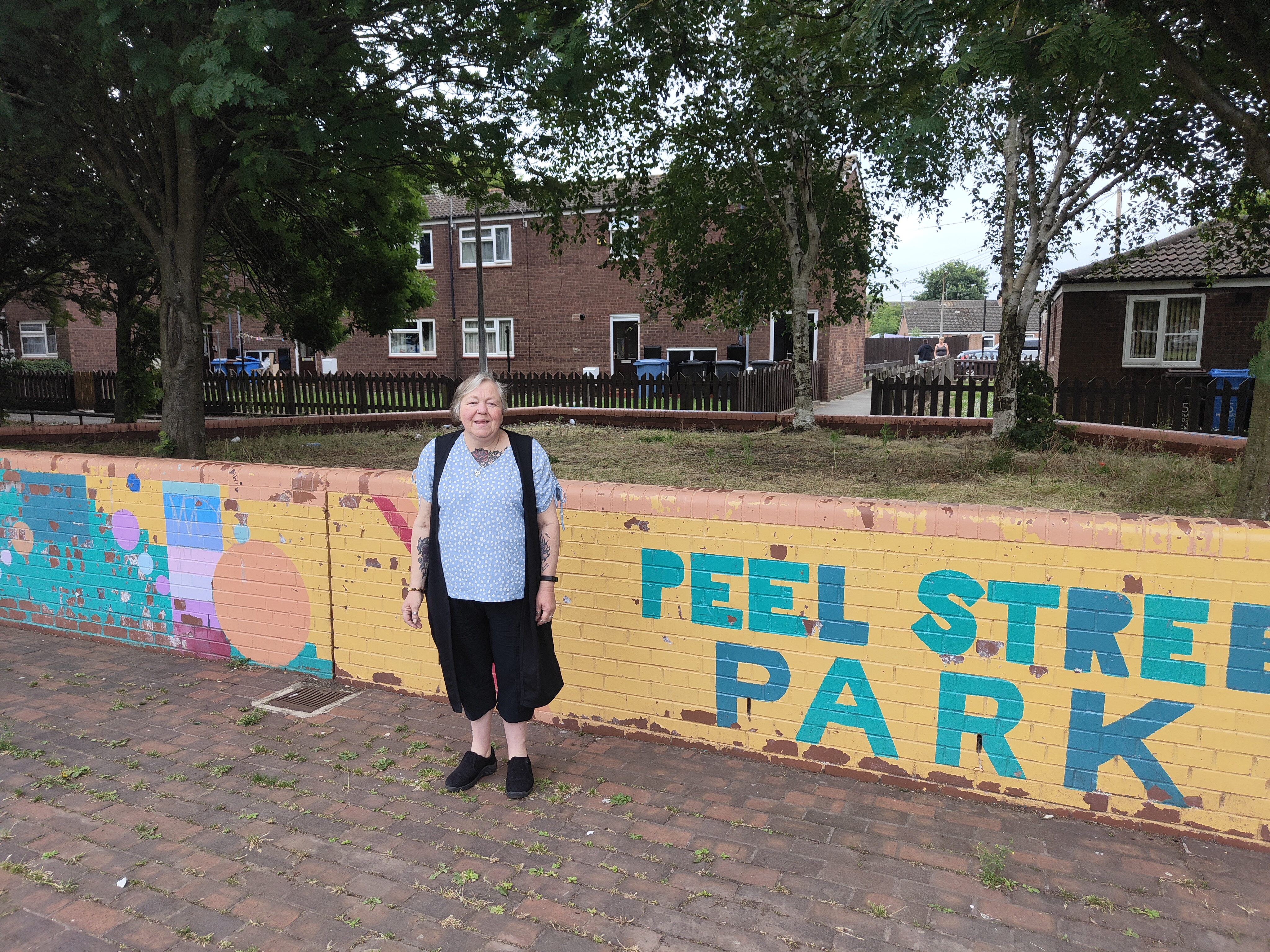 Sharon has been a volunteer for Hull City Councils Tenant Participation Team since 2019. She is an active member of the Estate Management, Multi-story living and Customer Access focus groups. She is one of our local area champions who regularly litter picks the area she lives in and reports issues to the Tenant Participation team. She makes a difference to her community by being involved as a member of the 'Hutt Street' Pop in who meet as and when issues arise. Not only is she a voice for her area but she also makes a difference to the Housing service by attending Tenants Forums and consultations. Sharon also carries out joint Benchmarking with TP officers to visit low and high rise flats city wide, this involves grading the communal areas and raising any cleaning issues. We are pleased to welcome Sharon as a new member of the Tenants Forum Committee.
---
Robert and Diane Banthorpe, Hull City Council
Hull City Council and the Hull Tenants' Forum prides itself on working in partnership together to create a better city. Robert and Diane fit this bill perfectly. Both have been involved with us for quite a number of years, and are also in their community, which is very important to them. Both are Local Area Champions, checking their area nearly everyday for issues, they also regularly litterpick and are at present looking at ways to set up a Tenants and Residents Group. Whenever there is a Forum or meeting of interest to them, they are there constructively putting their points across for their area and feeding into Government consultations and policies. Robert is also an active member of the Customer Access Project Group, which deals with issues in relation to potential customers accessing the Council's services and how we can make them better for everyone.
---
Justin Appleyard, Together Housing
Justin lives in a high rise block in Halifax and has worked tirelessly to raise the awareness of building safety amongst residents, both within Together Housing and nationally. Justin was invited to join Together Housing's Residents' Building Safety Panel (RBSP) which has enabled him to push forward with his work supporting fire safety. Justin founded the 'TRIO' initiative. TRIO is a unique approach to fire safety centred on the idea that everyone shares responsibility – residents, their visitors, the Fire Service and Together Housing. With this in mind, Justin has taken a number of steps to empower residents and make them aware of the ways in which they can keep themselves and their neighbours safe. Through Together Housing, Justin has formed a strong partnership with West Yorkshire Fire and Rescue Service and has helped to successfully introduce a new system identifying the support needed by residents to evacuate safely in an emergency. With his support, residents have opened up about their disabilities or issues with evacuating. Justin and other members of the RBSP have been central to communicating with residents in high rise blocks about the type of building safety information they expect to see, preferred channels for communication, and frequency - via surveys.
Over the past year, Justin and other members of the Residents' Building Safety Panel have helped us to:
Develop the THG Building Safety Resident Engagement Strategy/Plan (with clear targets.) The Resident Engagement Plan was hand delivered to all residents in high rise blocks in early 2023. Following the visits, 99 residents expressed an interest in being part of a group that would help consider building safety issues.
Develop a process that encouraged residents to self-check their entrance doors.
Decide on whether digital noticeboards should be adopted.
Develop a 10-point annual property health check.
Justin attended the 2023 CIH Housing Conference on 28th June as a speaker, to share information about his work in the area of building safety.
---
Barbara Seacombe, Livewest
Barbara truly deserves the recognition of someone who goes above and beyond a role of a volunteer. For over two decades, Barbara has volunteered in her local community to bring her neighbourhood together, particularly to ensure young people where she lives are involved to create a happy, thriving community neighbours can be proud of. Barbara shows her passion for breaking down the barriers for social housing by being an active representative for the Stop Social Housing Stigma Campaign which has been a positive driving force for change across the sector. She also invests a huge amount of her free time being part of the LiveWest scrutiny panel, InFocus. Just this year alone, she has volunteered nearly 20 hours of her voluntary time in completing scrutiny reviews and also completes regular training and network opportunities with TPAS, as well taking part on the Housing Ombudsman's Residents Panel. Barbara regularly joins in on our Customer Communications Group reviews to ensure all LiveWest's customer communications are easy to read, relevant and engaging. Barbara is also a member and chair of the local patient participation group for her GP surgery and a member of the NHS Digital Champions Group. Barbara is a truly a huge inspiration to us all!
---
Colin Lincoln, Livewest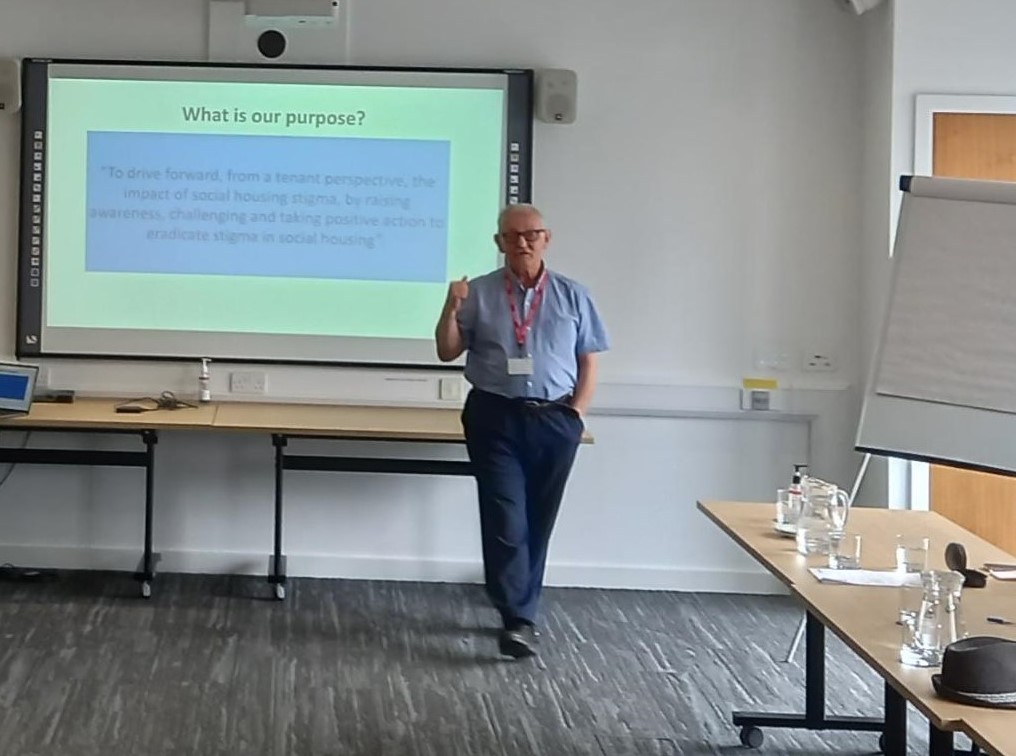 Colin has given a large amount of his time, sharing his experience and passion to drive change through the 'Stop Social Housing Stigma'' committee, a campaign group which began in 2017. The group is led and organised by social housing residents, Colin meets regularly with staff and networking with other residents across the housing sector, working with the government to challenge the way the public think and tackle the stigma associated with social housing. Colin's passion to make a positive change for social housing customers also shines through his commitment to volunteering further time on the Housing Ombudsman's Residents Panel. Colin also volunteers his time on the Customer Communications panel, a group which works in partnership with LiveWest to ensure all customer facing communications are relevant, engaging, accessible and easy to read. Back at home, Colin is a keen Estate Service once again working in partnership with LiveWest to feedback on how the grounds maintenance, communal cleaning and communal fire alarm contractors are performing, along with many other opportunities to ensure services are delivered right first time.
---
James Masters, Livewest
James has been a member of InFocus our customer scrutiny group since it began back in 2019 but has been an involved resident for a lot longer. James became vice chair of the group in 2022 and was unanimously voted as chair early in 2023. James has been the driving force behind the success of the new recruitment campaign which has been widely regarded in best practice across other housing associations. Thanks to James, he has spent a huge amount of his voluntary time working with staff to support ideas in increasing the diversity and inclusion of customer voices on the group. Along with being the driving force behind a successful scrutiny group, James has been building a robust relationship with the Board and Customer Services Committee. James, this year alone, has completed over 42 hours of volunteering, dedicated to the development of a trusted and respected scrutiny panel which challenges convention and thrives upon challenges. James is now keen to lead the group into new territory by trialling new ways to communicate the work achieved by customers through video reporting.
---
Sue Latimer, Southern Housing
Sue first became a tenant in 2011. In January 2020, Sue joined the Midlands Regional Residents Panel as a resident member and just recently was elected by fellow resident members as Chair of the panel. Sue is also Chair of the West Midlands Steering Group. Sue helps everyone at the scheme where she lives, nothing is too much trouble, for example; taking residents shopping, collecting shopping for those who are not able, picking up prescriptions, supporting residents to GP appointments. Sue will put on events at the scheme for all the residents, she is very welcoming and very much encourages inclusion. When a new resident moves in, Sue will support them settling in. Sue will spend time sitting with residents and has also been known to cook a dinner for residents. Sue does a lot in the beautiful gardens which are award winning and very often pays for plants etc out of her own monies to enhance the look of the grounds. We are very proud to have a resident in a scheme who has not only got passion for where she lives, but also the organisation, the Midlands Regional Residents panel, and the West Midlands Steering Group.
---
Ceri Palframan and Gareth Whiting, Hull City Council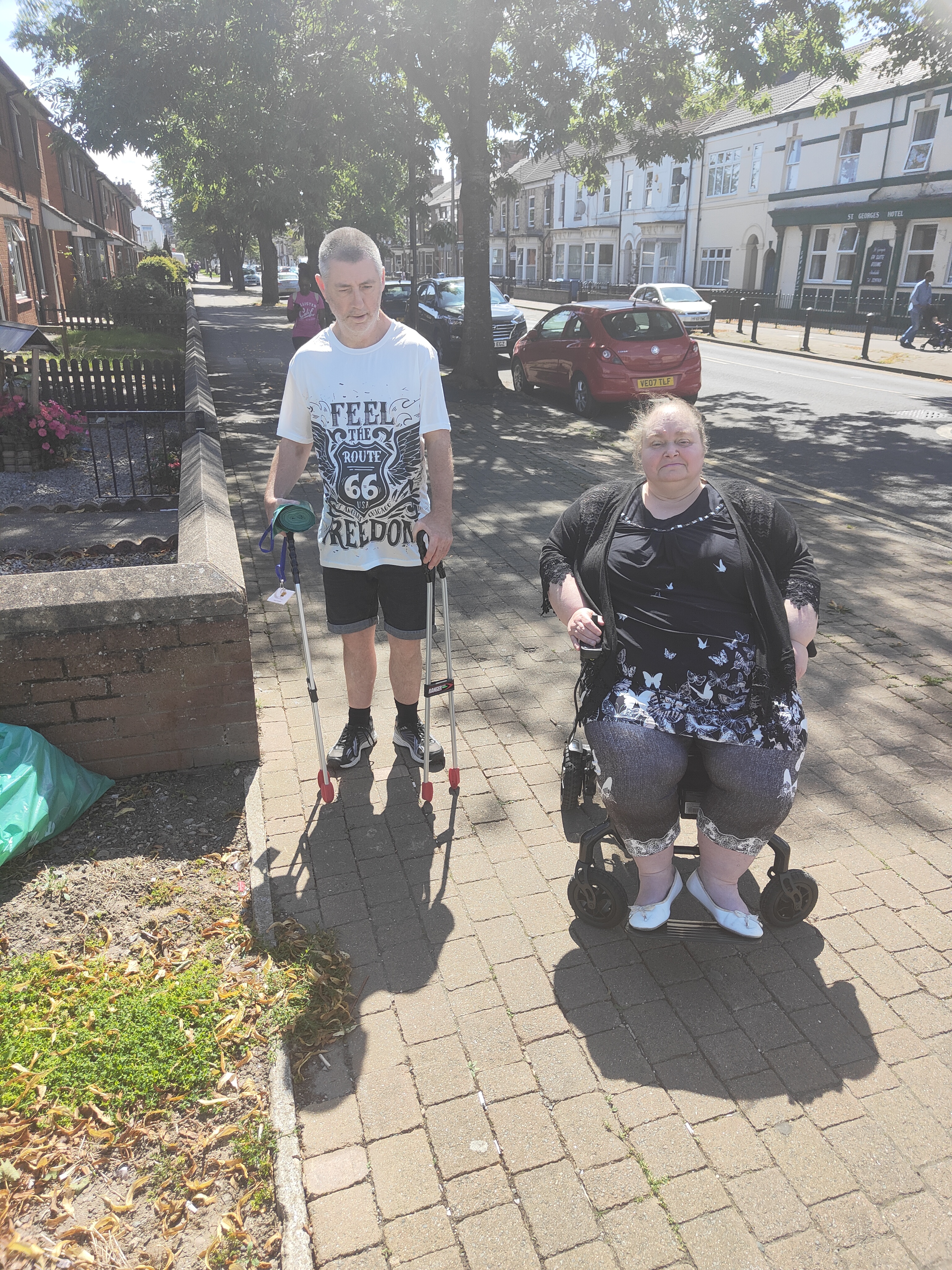 Ceri and Gareth are a Brother and Sister team, who are passionate about the wellbeing of their area in which they live. Ceri carries out local area walks and reports issues accordingly, she is also a prominent player in the Tenants' Forum and on other relevant groups such as Neighbourhood Management. Gareth is a wonderful litter womble, litterpicking daily around his area to the tally of over 120 bags of rubbish in the last 8 months. It is definitely making a difference and others are noticing the vital work he carries out.
---
Kerry Jones and Terri Stembridge, Hull City Council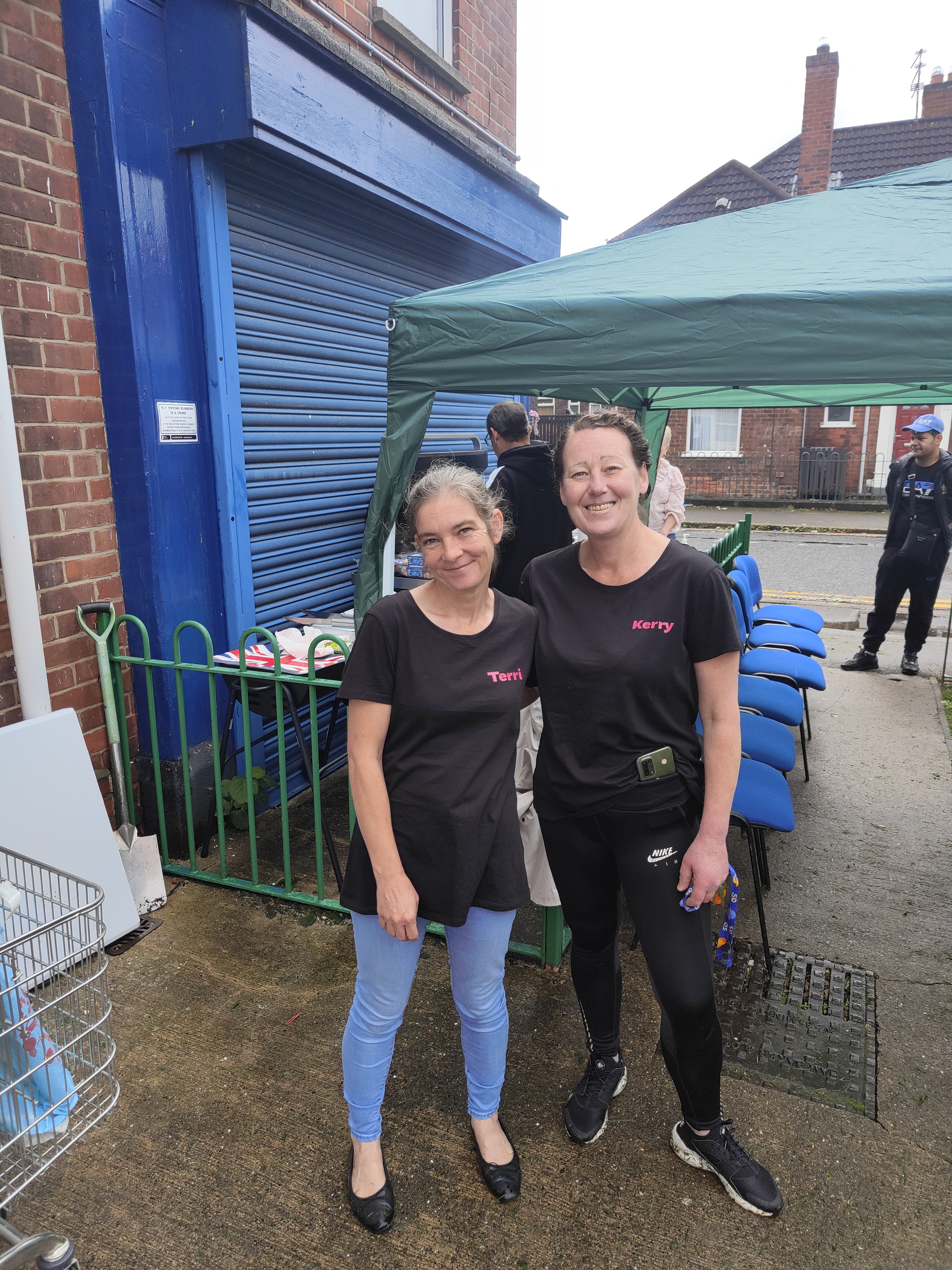 Kerry and Terri are prominent members of the Charterhouse Community TARA and have been since 2018. From their humble beginnings in the group when it first started to now, they have been a shining example of what can be achieved. They put the community first, and have everyones issues and concerns at heart. They both arrange with the rest of the group Fun Days and activities in the community to get the diverse mix of people all involved. Both are involved in facilitating the community allotment, and take an active role in its running. They regularly carry out local area walks and litterpick the area also.
---
Graham Pettingill, Hull City Council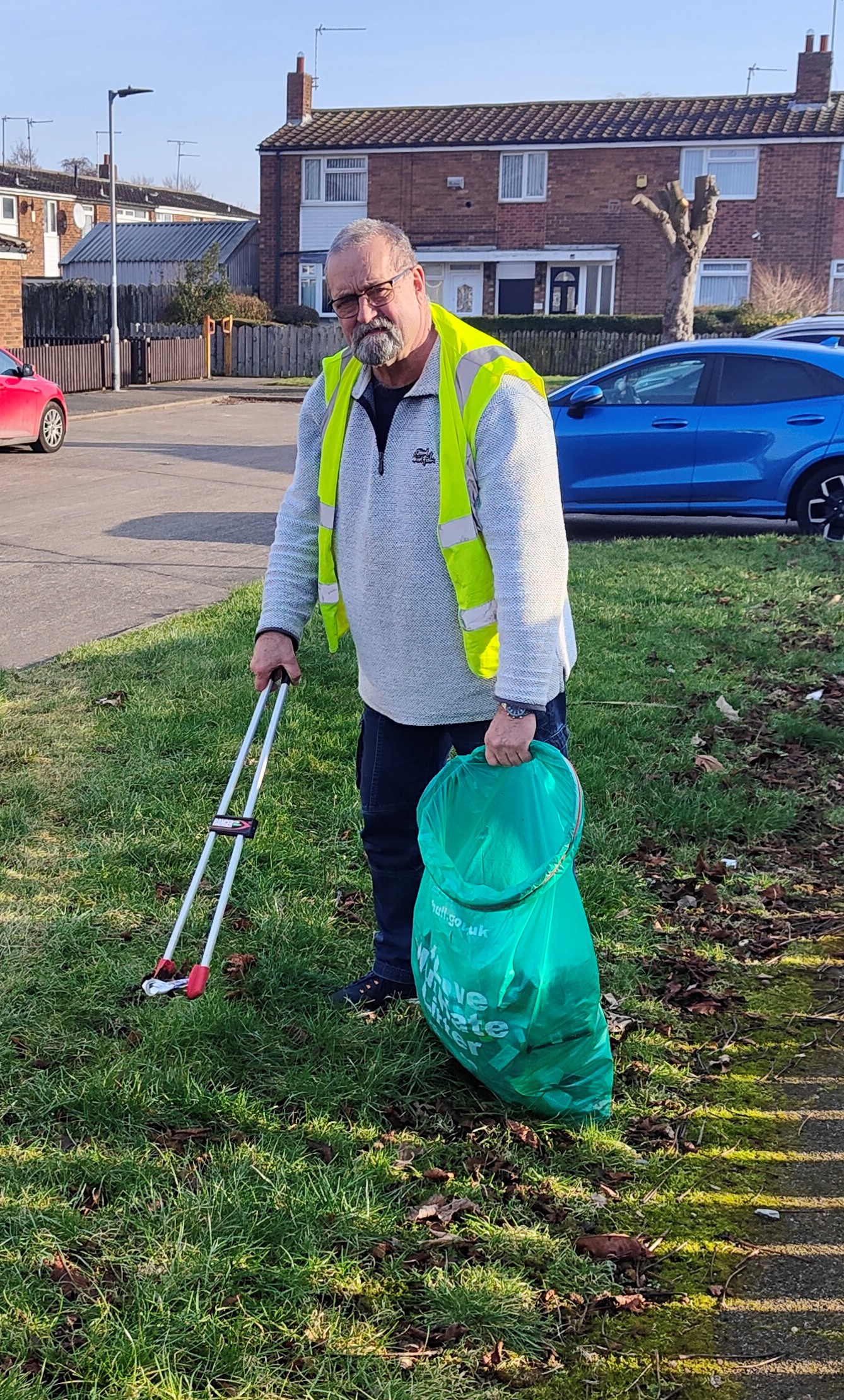 Graham is a Local Area Champion with Tenant Involvement, checking and litterpicking his area where he lives every week, whilst reporting issues to the service. Since he started with us in June last year he has collected over 160 bags of rubbish for us which feeds into the Council's Love Your Street recycling program. Graham also plays an active role in the Neighbourhood Management Project Group and the Tenants' Forum, putting his area views across. This July he entered the communal garden where he lives for the Tenants' Garden Competition. He has won for his community Best ECO Garden which is brilliant.
Why choose Tpas?
Well established
We've been promoting, supporting and championing tenant involvement and empowerment across England for over three decades
Not for profit
Investing in Tpas means benefitting from the latest tenant involvement policies and practices but also securing and supporting the future of the tenant involvement agenda
Accreditation
We offer the only independent evidence-based accreditation scheme that assesses resident involvement arrangements.
Expert advice
Our shared knowledge, expertise and experience with staff, tenants, landlord and contractors are the building blocks of this organisation.