Tpas Connect
Join the digital community exclusively for Tpas members
---
---
Not got an account? Get in touch
---
This platform has been built with you in mind. It's a place you can post questions and share information with your peers across the country.

The platform hosts a national housing staff group and a national tenants group. It also has subgroups that are open for both staff and tenants to join too.
It's a place where you can:
Create discussions
Ask questions
Upload and download documents
Poll opinions
Get feedback
Post videos/images/documents
Make connections
---
Tpas Connect is home to the following groups
National Engagement Professionals Network
National Tenant Network
Engagement in Care and Support Members Network
Local Authority and Almo Staff Member Network
National Scrutiny Club (for tenants only)
Scrutiny Staff Network
Net Zero Network
Cost of Living Community
---
Tpas Tenant Scrutiny Club
Tpas Connect hosts an exclusive Tenant Only space for those that are involved in their organisation's scrutiny. It's a space to develop and grow your scrutiny skills and we will also facilitate regular scrutiny club virtual meet ups over the year.
---
How to join
Email the team at
*only Tpas members can join the platform so please let us know the member landlord when you get in touch.
---
Example post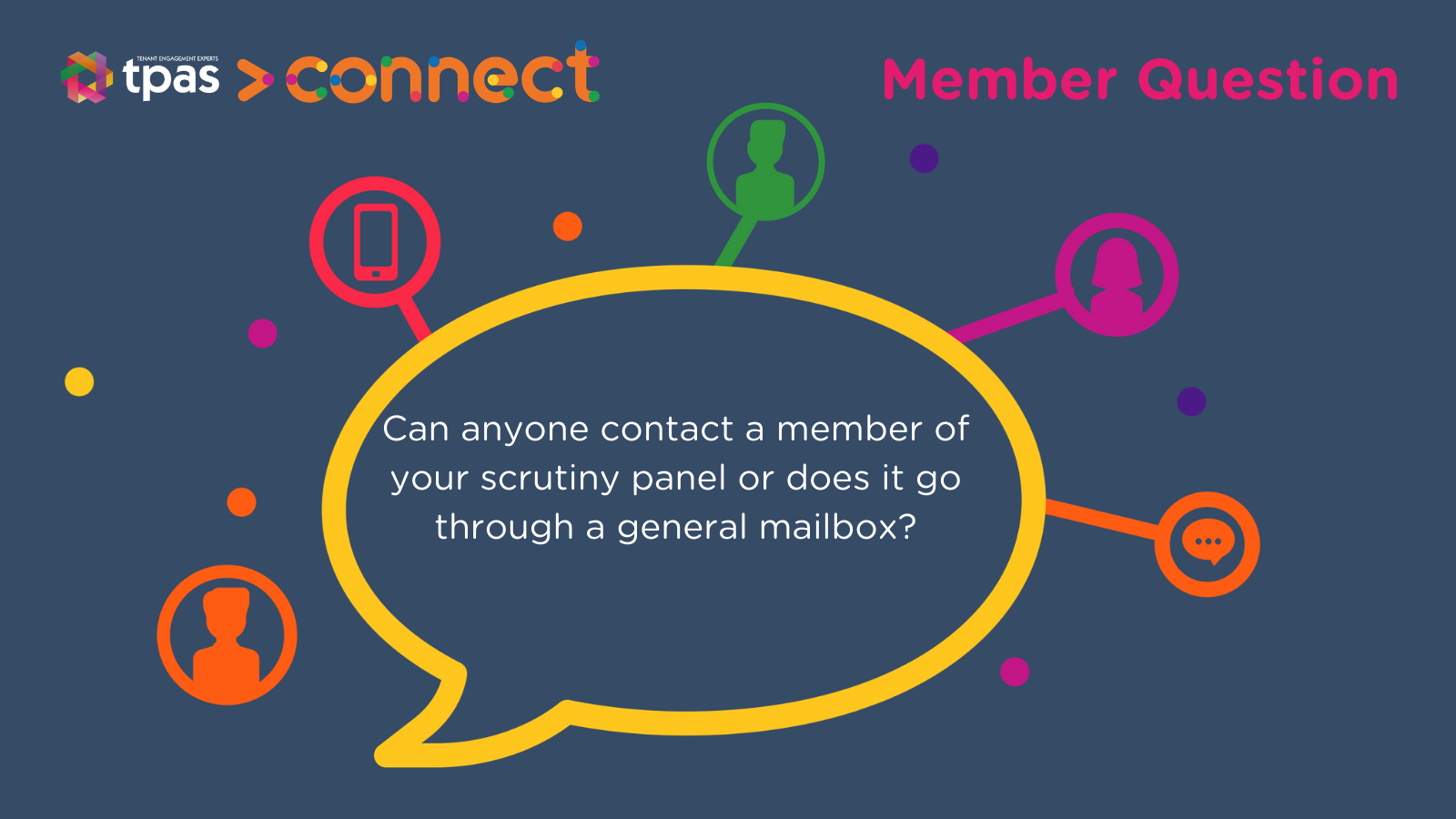 ---
Are you a member?
Join Tpas today
---
Why choose Tpas?
Well established
We've been promoting, supporting and championing tenant involvement and empowerment across England for over three decades
Not for profit
Investing in Tpas means benefitting from the latest tenant involvement policies and practices but also securing and supporting the future of the tenant involvement agenda
Accreditation
We offer the only independent evidence-based accreditation scheme that assesses resident involvement arrangements.
Expert advice
Our shared knowledge, expertise and experience with staff, tenants, landlord and contractors are the building blocks of this organisation.