Member Spotlight

It's our members that make Tpas such a great organisation to be part of and what better way to show this than with our member spotlight feature.
Each month we will invite one of our members to share their engagement achievements, tips and ambitions, allowing you to keep bang up to date with what others are up to across the sector.
---
January / February 2020 Member Spotlight
---
Estuary Housing
---
We asked Cherish Hill, Senior Customer and Community Engagement Officer to share what they are upto.
If you'd like to contact Cherish about any of the below, click here
Give us a little known fact about your organisation
A little historical fact, Estuary Housing Association was originally named Utopian Housing in 1979 until July 1984.
We also found an article from February 1980 saying that The Kursaal scheme (Woodgrange Drive Estate in Southend-on-Sea) was the biggest of its kind in Britain of that time!
Tell us about a time that engagement has made a difference to your services or communities?
Over the last two years we have worked with our Federation of Estuary Residents (FER) to design a firestick in order to encourage residents to test their smoke alarm more often.
The FER had been acting on promoting fire safety following the tragedy of Grenfell. The project aim was for residents and staff to work together to ensure the key messages on fire safety were understood by residents. The firestick was the perfect product to support the messages. Following the presentation of the idea by the FER, Estuary Housing agreed an initial order of 4000 firesticks. The FER worked with the Property Services team in order ensure that every tenant received a firestick to test their smoke alarm regularly and to raise fire safety awareness.
The successful outcomes to this project were:
Providing residents with the knowledge to keep their home and community fire safe
Bring more awareness of fire safety hazards and how residents can reduce fire risks in their home
Providing residents with an easy hand tool and reminder to be able to test their smoke alarm weekly
We published a series of fire safety articles including easy to understand infographics in our bi annual online magazine which all residents receive.
The tasks involved required staff teams and involved residents to work closely together. The tasks included:
Advertising and handing out firesticks and useful information at the summer community days across 2 years
For the Customer Engagement Team to hand deliver firesticks and useful information to areas that would not be able to attend the planned community days
The Property Services team to work with the repairs contractor on ways to hand out the firesticks. One task was to ensure a firestick is handed to every household that had a gas safety check over the next 12 months. The gas service operative would then offer advice to residents in our homes on that visit.
To set up a poll on Facebook to see if residents had found the firesticks and leaflet useful and if it encouraged them to be more fire safe. The Federation of Estuary Residents promoted this on their social media pages over a 2-year period and have so far received 100% positive feedback from residents.
We also provided a pick-up station from our offices for residents so they could collect a firestick when visiting us. We widely advertised this and trained reception staff to offer advice and hand out firesticks to residents.
Firesticks were handed out at resident meetings and pre-tenancy workshops to everyone in attendance.
This was such a great example of co-design and working together for the benefit of our residents using customer engagement techniques.
What are you currently working on when it comes to engagement?
Following feedback from our residents, we are working on improving our overall customer satisfaction. Our recent Star Survey showed that residents were least satisfied with the repairs service and so extra customer engagement investment has been made recognising that better engagement and communication is key to improving our residents' lives and the services we provide them. We are working on more of a 'One Estuary' approach to engagement and empowering our residents in involvement and service improvement.
Why did you decide to join Tpas?
Estuary have been members of Tpas since before I joined in 2010 and we continue to be members because of the fantastic training offers and the Tpas conferences. We have recently booked in-house training on Scrutiny so that we can ensure our involved resident and our service managers all understand why and how we conduct Scrutiny.
What is your top engagement tip?
My top tip is to constantly think if what you are sending out and offering residents in terms of engagement is relevant.
Targeting your audience better helps residents feel that you understand what they are interested in and that you care about what they think.
Ensuring you always keep your promises and to communicate even if its not what you think they would like to hear but no news is sometimes assumed as bad news!
What's the one thing you are really proud of when it comes to engagement?
I am really proud of how far our FER have come. We have such a strong committee of residents where each member has different skills and they work so well together. Estuary have recognised how important their input is and continue to empower them and fellow residents to get involved.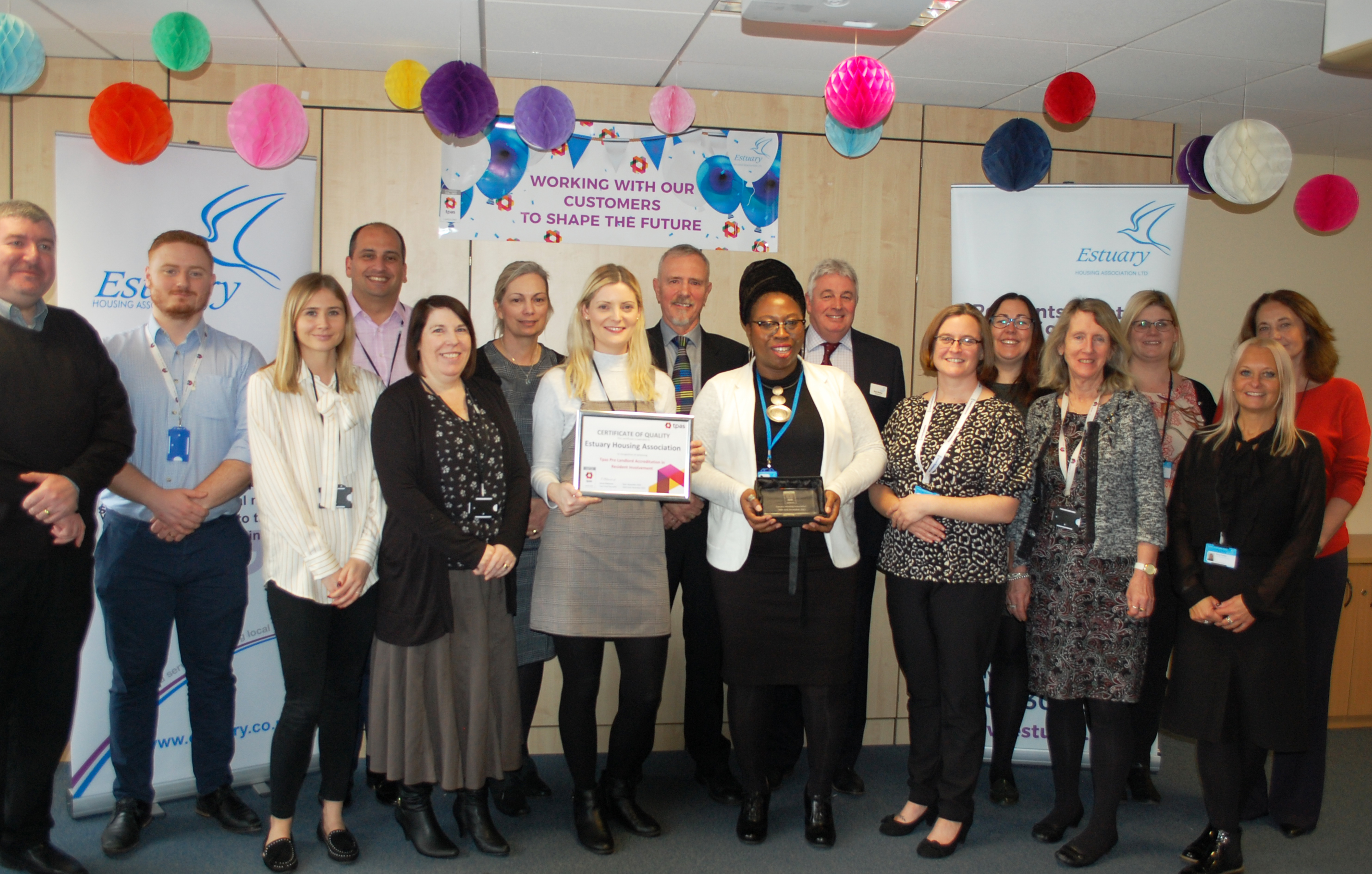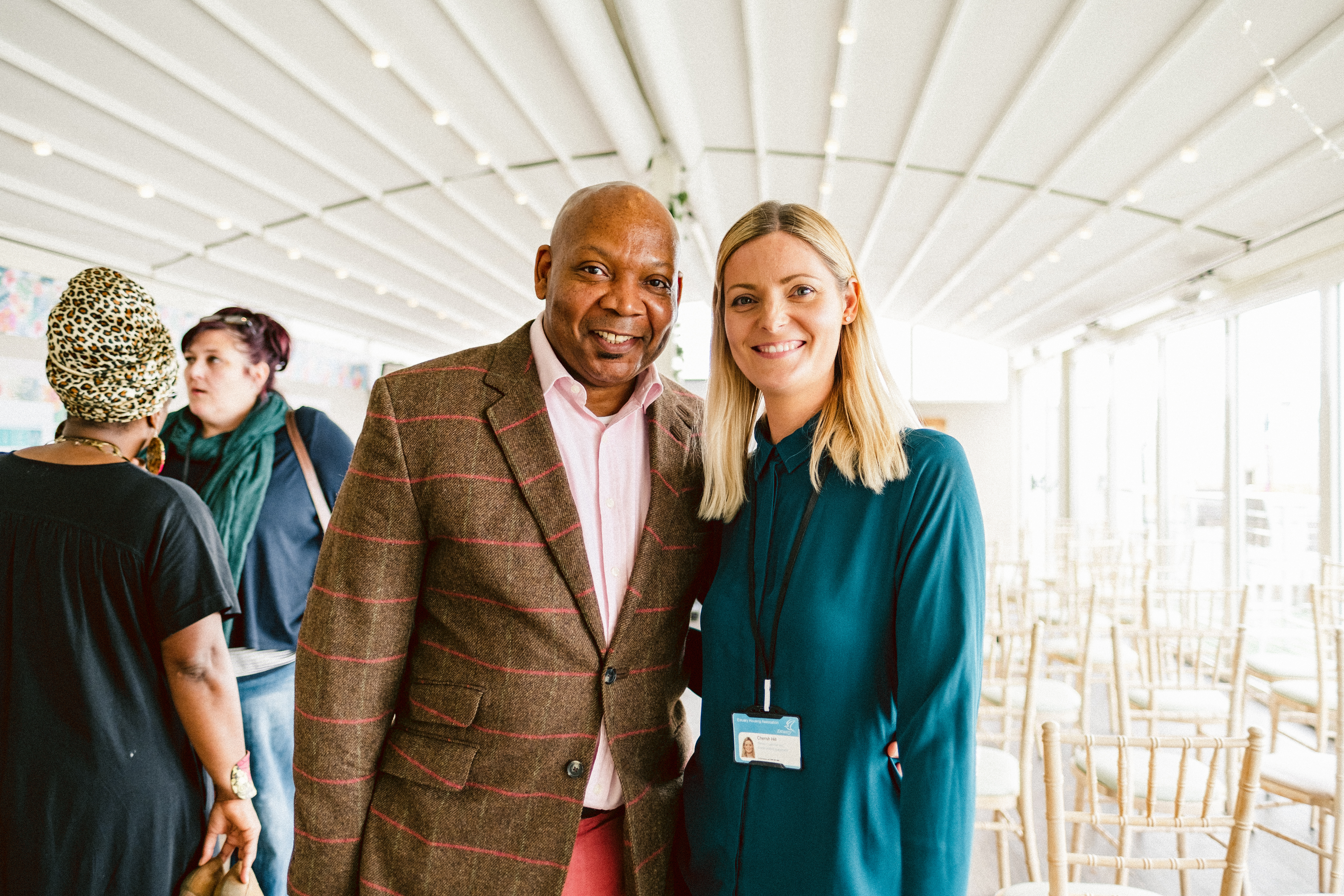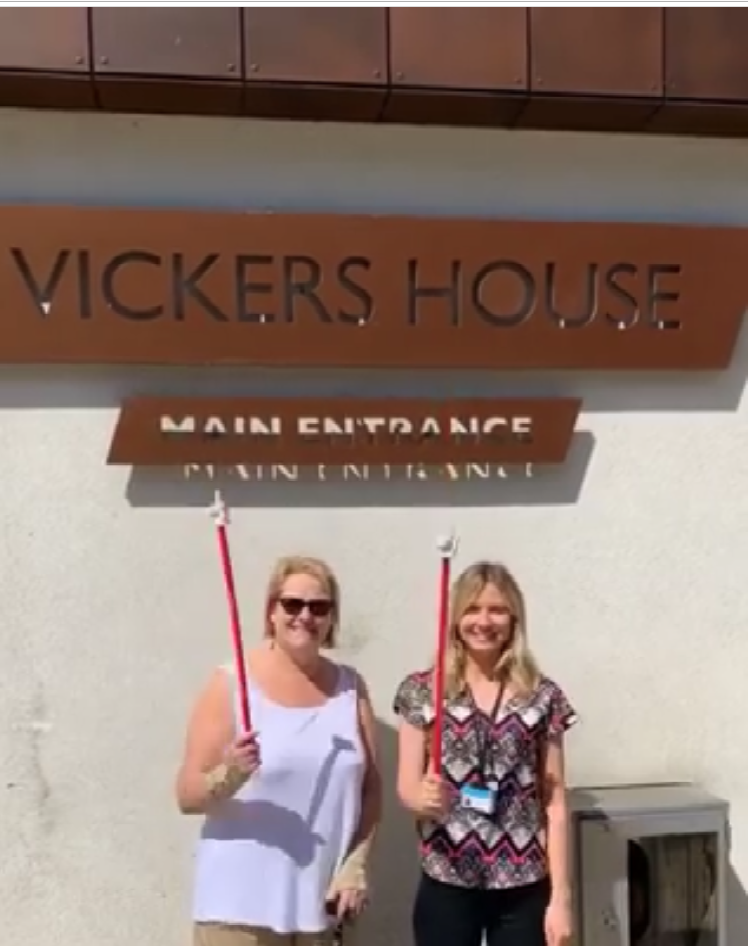 ---
Previous Member Spotlights
December 2019 - Muir Group
November 2019 - Blackpool Coastal Homes
October 2019 - Texthelp
September 2019 - Greatwell Homes
August 2019 - Selby DC
July 2019 - North Star Housing Group
June 2019 - Rotherham MBC
May 2019 - Homes for Haringey
---
I'd like to be in the spotlight
If you'd like to be featured in our Member Spotlight and highlight the work you are doing, please get in touch by emailing lisa.holt@tpas.org.uk.
Why choose Tpas?
Well established
We've been promoting, supporting and championing tenant involvement and empowerment across England for two and a half decades
Not for profit
Investing in Tpas means benefitting frim the latest tenant involvement policies and practices but also securing and supporting the future of the tenant involvement agenda
Accreditation
We offer the only independent evidence-based accreditation scheme that assesses resident involvement arrangements.
Expert advice
Our shared knowledge, expertise and experience with staff, tenants, landlord and contractors are the building blocks of this organisation.
---
Find out more?
For more information please contact our dedicated membership team