Member Spotlight

It's our members that make Tpas such a great organisation to be part of and what better way to show this than with our member spotlight feature.
Each month we will invite one of our members to share their engagement achievements, tips and ambitions, allowing you to keep bang up to date with what others are up to across the sector.
---
December 2021 Member Spotlight
---
Gateshead Council
We asked Martin Poulter from Gateshead Council to share what they are up to.
If you'd like to contact Martin about any of the below click here
---
Give us a little known fact about your organisation
It was Gateshead Council that was the catalyst for turning the Borough of Gateshead into the North Easts cultural capital. Forget Newcastle, its Gateshead that has the Anthony Gormley designed, Angel of the North, the biggest Angel sculpture in the world and the largest outdoor sculpture in Britain. It's Gateshead that has the Sage, the world renowned music centre and its Gateshead that has the contemporary arts centre, The Baltic. And not forgetting of course the Gateshead Millennium Bridge, an innovative tilting bridge. And Gateshead Council have more planned, the North East's biggest conference centre and indoor events arena coming soon.
Tell us about a time that engagement has made a difference to your services or communities
The best example is still unfolding. It came out of the recent engagement around last year's Housing Review. Tenants and Leaseholders were very clear on what mattered to them most and why. They were also clear about wanting their voice heard and to have influence. This has helped influence an ambitious Housing Improvement programme that is about to start and the redesign of our approach to engaging with and listening to residents.
​What are you currently working on when it comes to engagement?
When Gateshead Council carried out a review of how we deliver housing services we consulted widely with residents and stakeholders. The decision was made to bring all housing services together within the Council and close the ALMO. However, what came out of the resident consultation was their desire to have a strong and direct voice within the Council and to ensure that they can influence service delivery.
We decided that we needed to do more than just a quick refresh of our approach to customer involvement if we were to deliver on what our residents were asking for. We wanted to be more ambitious and decided to commission Tpas to work with us to redesign our whole approach.
Anna O'Halloran and Cath Davies from Tpas led on the project and our Involvement team took a step back. Not easy, but we were sold on the methodology. The resulting report and recommendations hit the mark and were well received by residents, elected members, and senior managers. That's when the hard work started for the Involvement team, turning the recommendations into reality.
But we have made good progress; we have established a new Resident Influence Panel comprising of both residents and employees who are working on the development of a Resident Influence framework. We have also established a Strategic Housing Board where tenants and elected members discuss and make recommendations on a wide range of Housing and Community issues.
And all of this is happening as we embark on a major Housing Improvement programme that will put resident influence at the centre. It sounds like a cliché, but it does feel like we are on a journey.
Why did you decide to join Tpas?
I wasn't in this role at the time, but it was at the beginning of the ALMO when we wanted to provide tenants and leaseholders with the assurance that we were serious about putting the resident voice at the centre of decision making. Membership of Tpas helped to provide that but offered so much more with access to training, support and networking opportunities for residents and officers. That's hasn't changed for us. The recent project we undertook with Tpas showed how the membership offer has also evolved.
What is your top engagement tip?
It's easy to keep doing things the way you have always done them. But don't lose sight of why you engage with residents, what is the outcome you are striving for and does your approach deliver?
Don't keep doing the same thing if it doesn't deliver. It's not a criticism of what might have worked in the past. If you're not sure ask Tpas! It might be obvious but accept you must invest resources including time, money, and people. It will pay dividends if you do it right.
What's the one thing you are really proud of when it comes to engagement?
There are lots of examples from my time in the team so it's hard to choose. But I think the work that residents did around the development and delivery of complaint handling training to employees is one that really worked well. Then accompanying one of our involved residents Sheila to the Institute of Housing Conference in Manchester to share the experience and learning with other delegates was a great moment.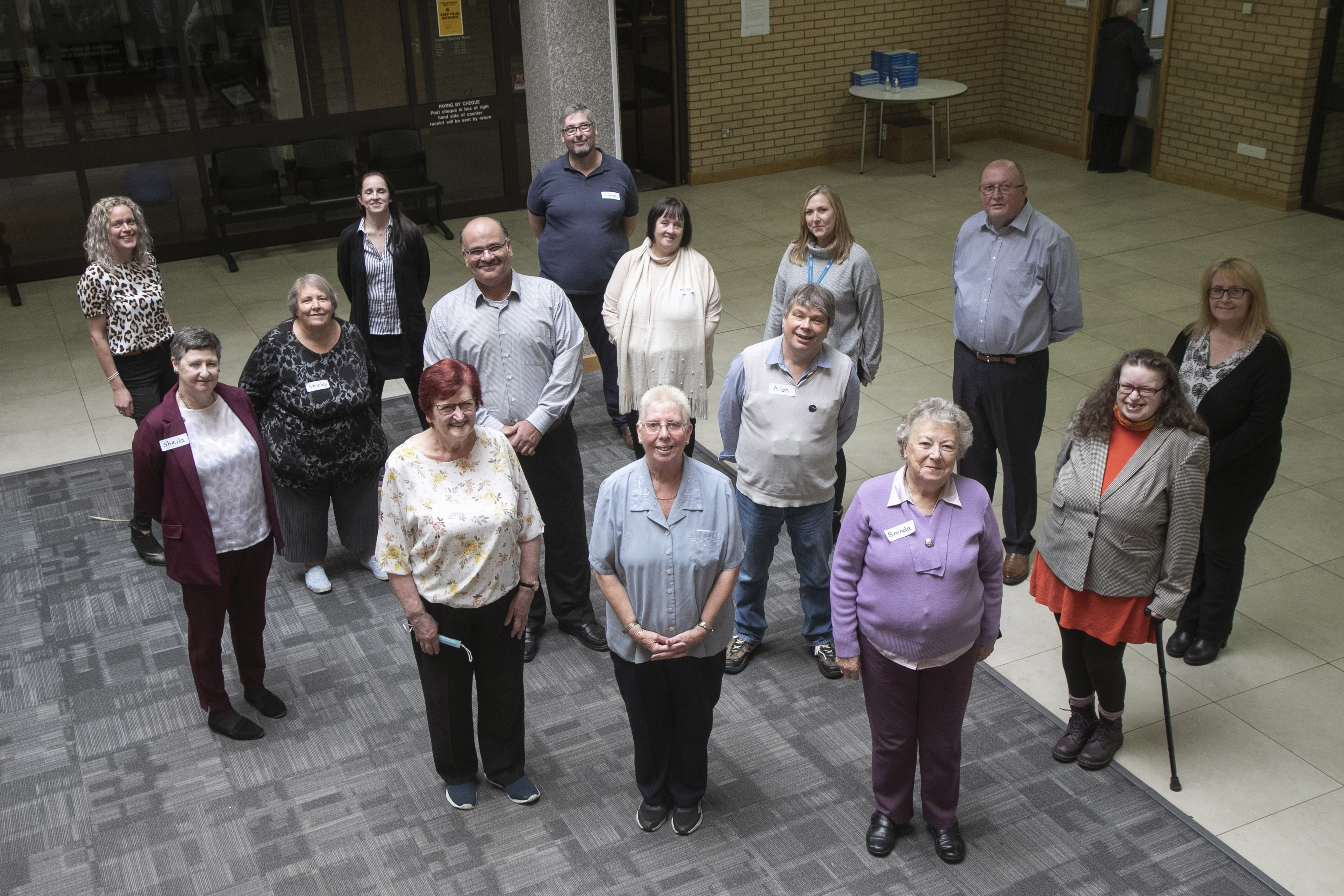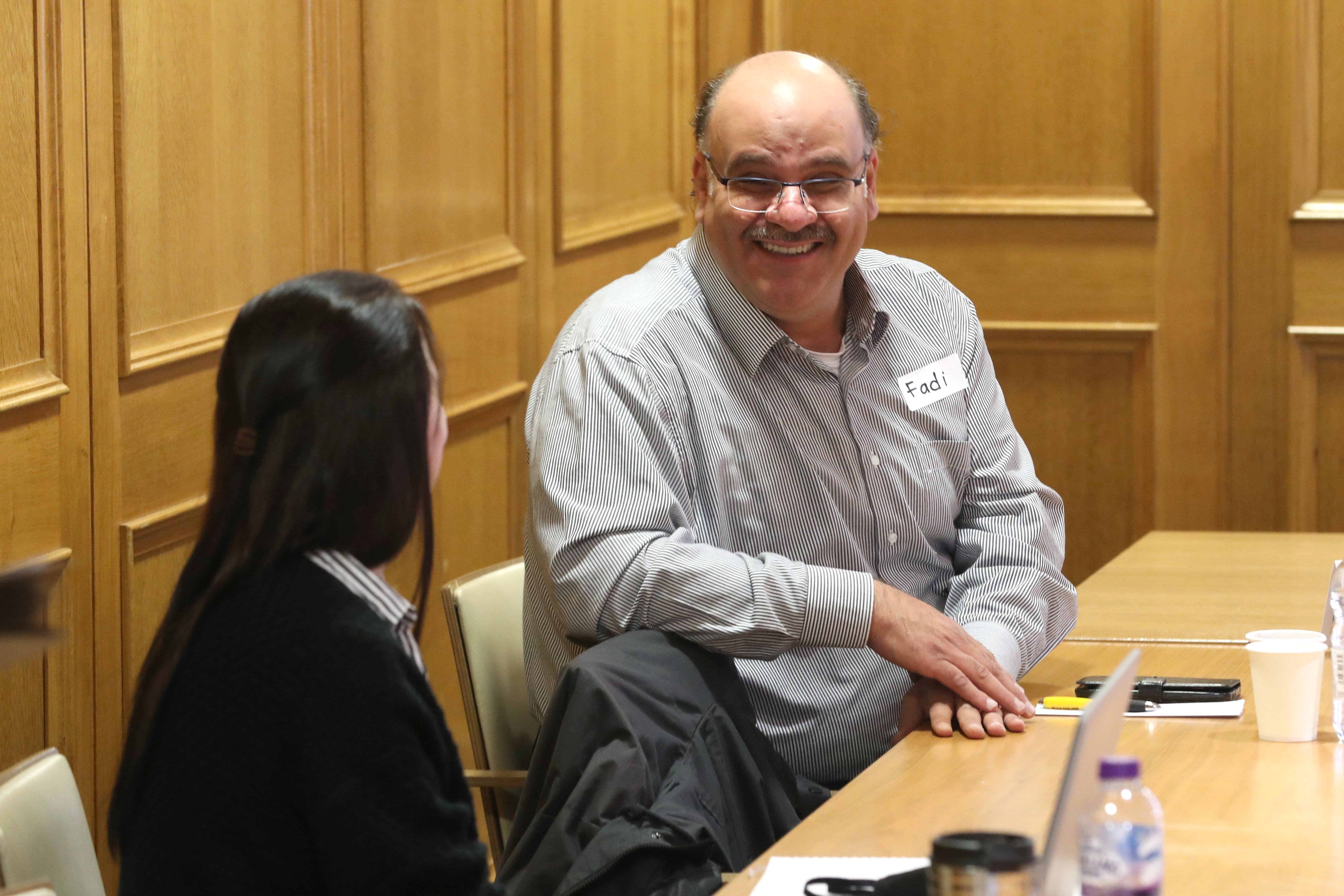 ---
Previous Member Spotlights
November 2021 - LiveWest
October 2021 - YMCA Thames Gateway
September 2021 - Bernicia
August 2021 - Anglian Building Products
July 2021 - Warrington HA
June 2021 - Futr
May 2021 - Vale of Aylesbury HT
April 2021 - Aaron Services
March 2021 - Soha
February 2021 - North West Leicestershire DC
January 2021 - Vinci Facllities
December 2020 - Ongo
November 2020 - Places for People
October 2020 - Community Gateway Association
September 2020 - Dacorum BC
August 2020 - Eastend Homes
July 2020 - Connexus
June 2020 - Gridizen
May 2020 - Grand Union Housing Group
March / April 2020 - Onward Homes
January / February 2020 - Estuary HA
December 2019 - Muir Group
November 2019 - Blackpool Coastal Homes
October 2019 - Texthelp
September 2019 - Greatwell Homes
August 2019 - Selby DC
July 2019 - North Star Housing Group
June 2019 - Rotherham MBC
May 2019 - Homes for Haringey
---
I'd like to be in the spotlight
If you'd like to be featured in our Member Spotlight and highlight the work you are doing, please get in touch by emailing lisa.holt@tpas.org.uk.
Why choose Tpas?
Well established
We've been promoting, supporting and championing tenant involvement and empowerment across England for two and a half decades
Not for profit
Investing in Tpas means benefitting frim the latest tenant involvement policies and practices but also securing and supporting the future of the tenant involvement agenda
Accreditation
We offer the only independent evidence-based accreditation scheme that assesses resident involvement arrangements.
Expert advice
Our shared knowledge, expertise and experience with staff, tenants, landlord and contractors are the building blocks of this organisation.
---
Find out more?
For more information please contact our dedicated membership team