Member Spotlight

It's our members that make Tpas such a great organisation to be part of and what better way to show this than with our member spotlight feature.
Each month we will invite one of our members to share their engagement achievements, tips and ambitions, allowing you to keep bang up to date with what others are up to across the sector.
---
March 2020 Member Spotlight
---
Onward Homes
---
We asked Jo Phillips, Customer Engagement Manager to share what they are upto.
If you'd like to contact Jo about any of the below, click here
Give us a little known fact about your organisation
Onward is a relatively new organisation but its roots go back over 50 years. Established in April 2018 Onward was created after the amalgamation of five housing associations Liverpool Housing Trust, Contour Homes, Ribble Valley Homes, Hyndburn Homes and Peak Valley Housing Association.
Owning and managing over 35,000 homes Onward is one of the largest registered providers of social housing based solely in the North West of England.
Our vision is to make a positive difference in the communities we serve, and we want to make sure our customers' voice is at the heart of everything we do.
Tell us about a time that engagement has made a difference to your services or communities?
Our scrutiny framework that we co-designed with our customers consists of 3 Regional Scrutiny Boards (RSB's) who regularly meet to assess performance data and customer insight. The RSB's identify areas that they would like to explore in more detail, they may choose to pose a series of Challenge questions on a particular aspect of service or choose to do a deeper dive into an area using a range of exploratory techniques to understand any key areas of concern. Recommendations for service improvements are shared and discussed with service managers and appropriate actions are then agreed. RSBs report on their findings and outcomes through our governance structure, and action plans are regularly monitored to ensure that they are delivered against.
Some recent outcomes that have made a difference to services and communities have included:
Developing a repairs handbook
Better information about repairs on the Onward website
Suggesting the development of 'Repairs Locator Plus' on the My Onward customer portal to make it easier for tenants to report repairs online
Producing an Environmental Services handbook and developing the role of Service Inspectors for grounds maintenance and cleaning services.
Better advertising of Neighbourhood Walkabouts and using them to develop local links
Maximising the use of any flooring and furnishings left by customers leaving Onward homes for the benefit of new customers where this is possible
What are you currently working on when it comes to engagement?
We are working on lots! But I will focus on a couple of key areas.
As an early adopter of the National Housing Federations Together with Tenants plan we are keen to ensure that our engagement practices sit within the framework that they have set out. We are confident that the engagement initiatives that we are developing at Onward are on the right path to meeting the key objectives this plan.
We are currently working on creating an Onward Customer Charter which we are co-designing with our customers. We have held a number of focus sessions with over 80 customers to develop the charter and we have shaped it around the key principles set out in the Together with Tenants Charter, customers have been able to influence the detail, identify gaps, challenge us on standards as well as shaping the design.
Further consultation will now allow us to refine the detail and consider how customers will monitor how we measure up against the standards.
We want to ensure that the customer voice is at the heart of Onward and that we have a customer focussed culture. The Customer Engagement team have led on a number of pieces of work to support this including:
Delivering customer engagement sessions as part of our new colleague Welcome Day, these have explored the role all colleagues play in helping to deliver great customer experiences. The sessions have helped us to demonstrate the value the organisation places on customer engagement and have forged relationships with teams from across the business
Our Stories from Home project brings our customers even closer to the organisation, we have supported customers to share their stories and experiences with us on film, and we have shared these internally with all colleagues and our Board, the films have demonstrated the difference we are making in customers lives as well as highlighting the times when we don't always get it right. We are currently working on our second set of films.
Why did you decide to join Tpas?
We have been members of Tpas for many years, originally joining back in 2005, when I joined the organisation. We have always had a strong commitment to tenant participation, resident involvement, customer engagement or whatever we all may call it, and over the years we have found our membership to be invaluable not only to us but also to our tenants.
To ensure that we deliver an effective engagement service it is essential that we keep up-to-date with current best practices, policy and sector changes. Tpas provide us with that 'go to' resource when we are in need of specialist guidance or tenant training, the online resources also provide us with quick and easy access to latest news and information.
Regional networking, conferences and events provide us with opportunities to meet with peers to share best practices and learn from each other's experiences.
And finally the Tpas awards provide an opportunity to share and celebrate those engagement activities and projects that we are proud of whilst applauding those tenants who truly do make a difference in their communities.
What is your top engagement tip?
Our customers want to feel listened to, so it is important that we make sure that we give customers the opportunity to share their views with us, and that we listen to what they have to say, without this insight into their experiences we will never improve or develop customer focussed services.
However, acting upon what customers are telling us is just as important as listening, there is no point in capturing insight if you aren't prepared to do something with it. To complete the circle it's crucial that we provide relevant and timely feedback, failing to do this will result in customers not feeling listened to and they will then lose any trust they may have built with us…it is at this point they will stop engaging.
So top tip is to ensure that we listen, learn, act and feedback.
​What's the one thing you are really proud of when it comes to engagement?
Our engaged tenants and our committed Customer Engagement team…so 2 things!
Becoming Onward brought about many challenges… bringing five engagement structures into one was no mean feat. With a new Customer Engagement team in place we have developed strong relationships with committed tenant volunteers from across the organisation to embed a new engagement structure.
The team think creatively to ensure that we are capturing customer feedback from across our 55 neighbourhoods, they work closely with service and neighbourhood delivery teams to create opportunities for tenant influence from consulting on local issues, shaping services to influencing national policy. We now have in excess of 2000 customers who want to play a part in shaping Onward.
We are committed to empowering our customers and valuing what they have to say, a good example of this is when they took centre stage at our colleague conference to share their experiences of being an Onward tenant… in front of 800 colleagues…that was a proud moment.
Most recently my team have been shortlisted in the Tpas Awards 'Team of the Year' category, this has also made us feel really proud as it is testament to the work that we are doing to ensure that the customer voice truly is at the heart of Onward.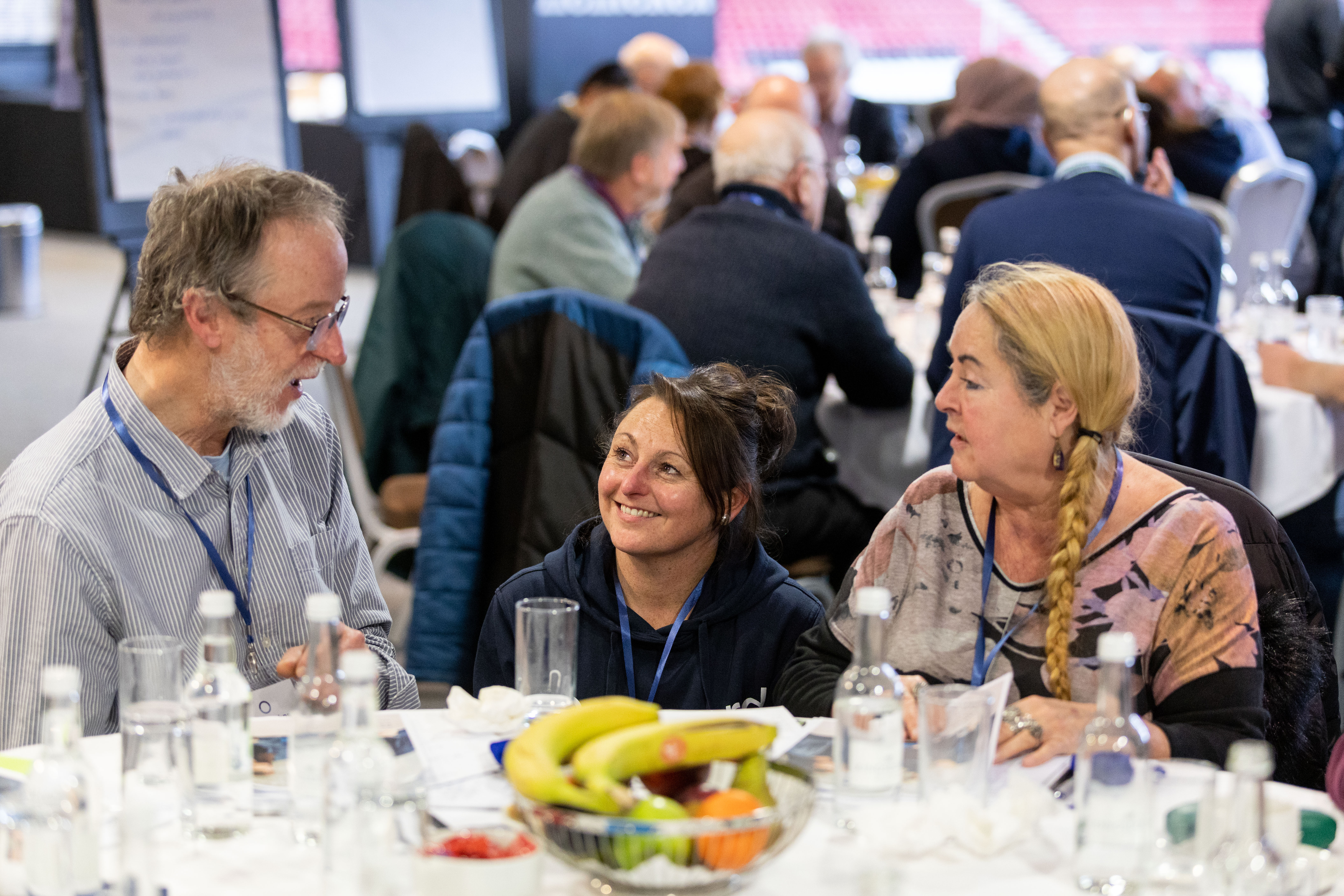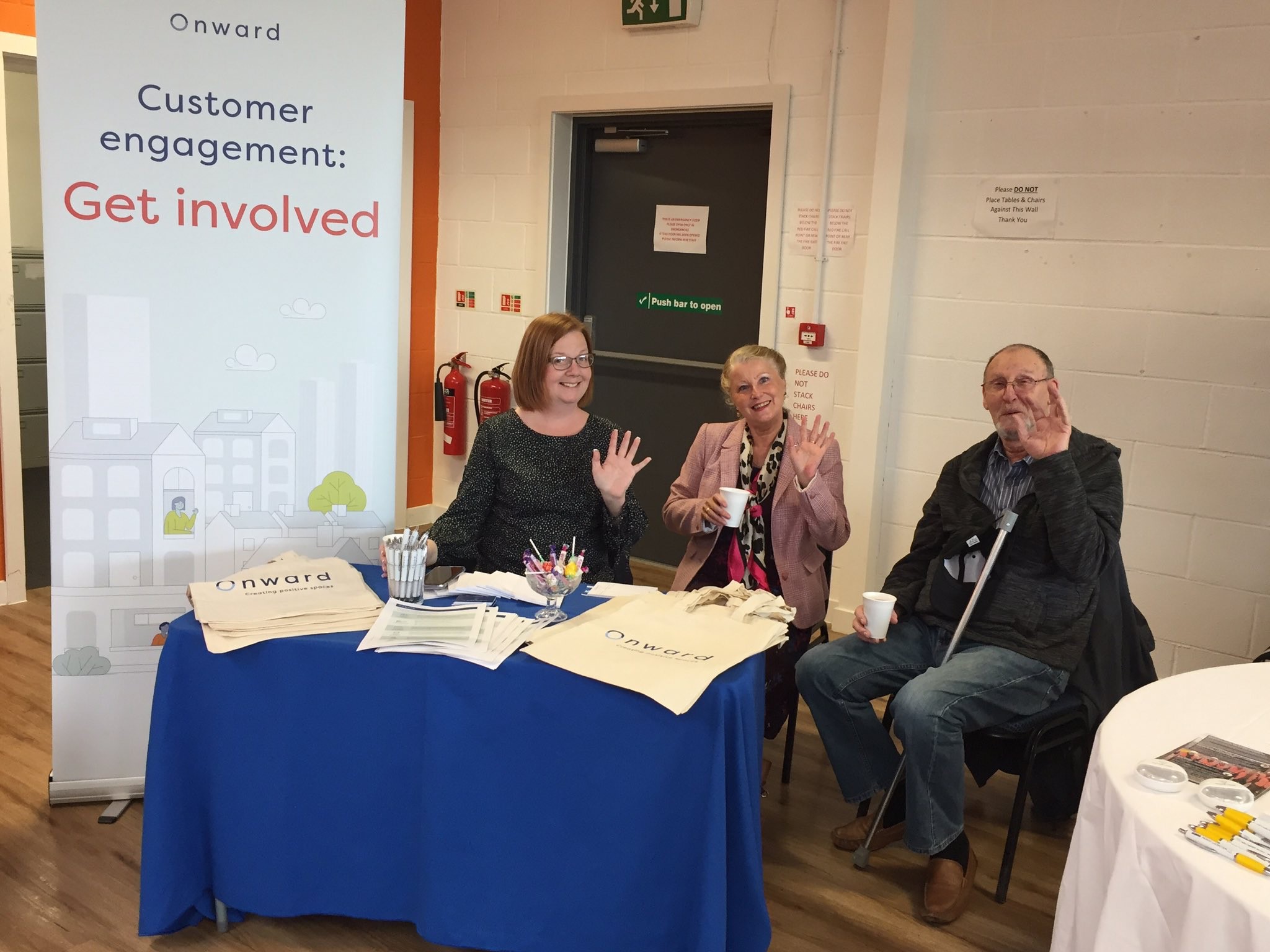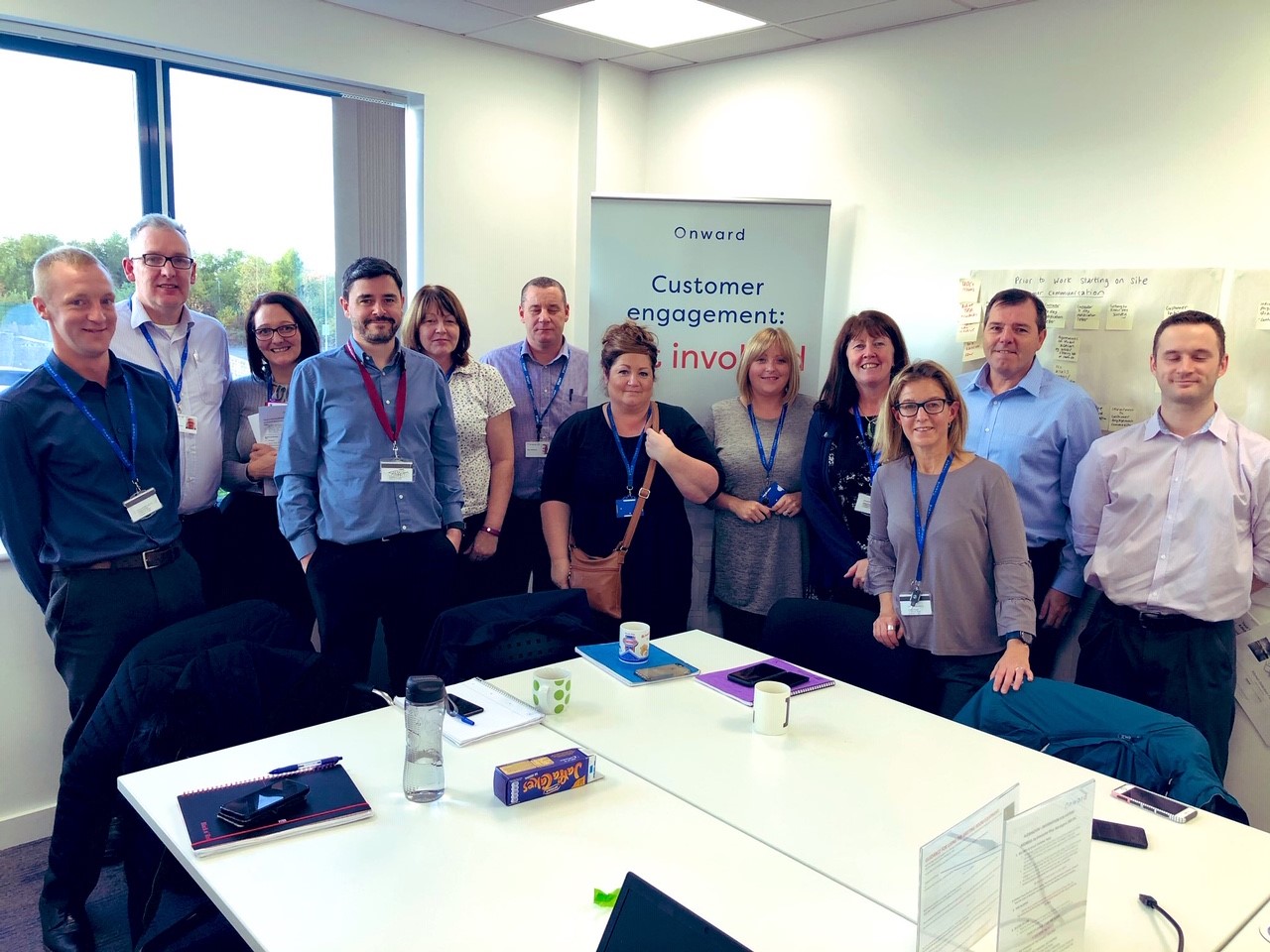 ---
Previous Member Spotlights
January / February 2020 - Estuary HA
December 2019 - Muir Group
November 2019 - Blackpool Coastal Homes
October 2019 - Texthelp
September 2019 - Greatwell Homes
August 2019 - Selby DC
July 2019 - North Star Housing Group
June 2019 - Rotherham MBC
May 2019 - Homes for Haringey
---
I'd like to be in the spotlight
If you'd like to be featured in our Member Spotlight and highlight the work you are doing, please get in touch by emailing lisa.holt@tpas.org.uk.
Why choose Tpas?
Well established
We've been promoting, supporting and championing tenant involvement and empowerment across England for two and a half decades
Not for profit
Investing in Tpas means benefitting frim the latest tenant involvement policies and practices but also securing and supporting the future of the tenant involvement agenda
Accreditation
We offer the only independent evidence-based accreditation scheme that assesses resident involvement arrangements.
Expert advice
Our shared knowledge, expertise and experience with staff, tenants, landlord and contractors are the building blocks of this organisation.
---
Find out more?
For more information please contact our dedicated membership team