Member Spotlight

It's our members that make Tpas such a great organisation to be part of and what better way to show this than with our member spotlight feature.
Each month we will invite one of our members to share their engagement achievements, tips and ambitions, allowing you to keep bang up to date with what others are up to across the sector.
---
August Member Spotlight
---
Aspire Housing
We asked Adrian Foster from Aspire Housing to share what they are up to.
If you'd like to contact Adrian about any of the below, click here
---
Give us a little known fact about your organisation
Aspire Housing was not the original name suggested for the stock transfer that occurred in the year 2000. The original suggestion proposed by the CEO at the time was 'Bumble Housing – it's the place to Bee'. Fortunately the CEO was overruled on this.
Tell us about a time that engagement has made a difference to your services or communities?
Our Customer Assessor customers instigated a review of our ready to let homes standard. The review itself consisted of conducting a survey of those customers on the waiting list on their expectations of their new home as well as involving Aspire colleagues from our allocations and property services. This resulted in a revised new homes standard that was deliverable and also met the expectations of our new tenants.
The Customer Assessors who were also involved in the creation of the standards have continued to inspect new ready to let homes and have noted a considerable improvement since the new standard and ways of working were introduced.
​What are you currently working on when it comes to engagement?
We have recently started our first two Customer Led Service Reviews on the ASB service and Customer Home Alterations service. These reviews are undertaken by a team of customers and supported by the Customer Engagement Team.
All customers taking part in the reviews have recent experience of using the service. They will also be utilising further research such as customer surveys, colleague interviews and best practice to generate an informed report and recommendations on areas to improve.
We are also developing an approach to Community Engagement following the production of our Locality Plans.
Why did you decide to join Tpas?
It makes absolute sense to be part of the largest Engagement network in the Country. I initially joined up when at a previous organisation as I felt that what Tpas stood for mirrored my own values and thoughts on the importance of the tenant voice being heard when shaping services and holding landlords accountable.
Just before I joined Aspire Housing, Tpas carried out a mini assessment of engagement which proved really valuable when setting the plan to take the service forward. A little over 3 years on and we recently received the Tpas Accreditation for Excellence in Engagement.
The Accreditation process was straight forward and has really helped sharpen up some areas of the Engagement service as well as identifying other areas to investigate and develop. The conferences and fortnightly Ezine are also an invaluable source of information which are highly valued by myself and Aspires Engaged customers.
What is your top engagement tip?
Difficult one this as I think there are many elements that contribute to successful engagement. It is has to be meaningful, credible, enjoyable (dare I say fun) basically engagement should be just that…'Engaging'. It is also important to remember to feedback any actions or results of engagement otherwise people will wonder what the point of it was.
What's the one thing you are really proud of when it comes to engagement?
The Accreditation would be the obvious pick so I'll say it is the Aspire Housing Chat 2 events. These are our large scale consultation events that we run every other year. Our initial one which took place in Summer 2019 was all about reconnecting with our customers and learning what matters most when it comes to services and our behaviours. We had 1,600 conversations, 140+ colleagues taking part and created our Landlord Promise, Engagement Commitment and Communications Promises as a result. It also informed a range of other projects and provided great insight in to new areas to work on.
Our most recent Chat 2 event was conducted virtually in December 2021 due to pandemic restrictions. Over 2,200 customers took part in the survey which was all about Neighbourhoods and our Estates. The responses to the surveys have informed our Locality Plans which we have launched through June and July this year with a focus on the issues raised through the Chat 2 surveys.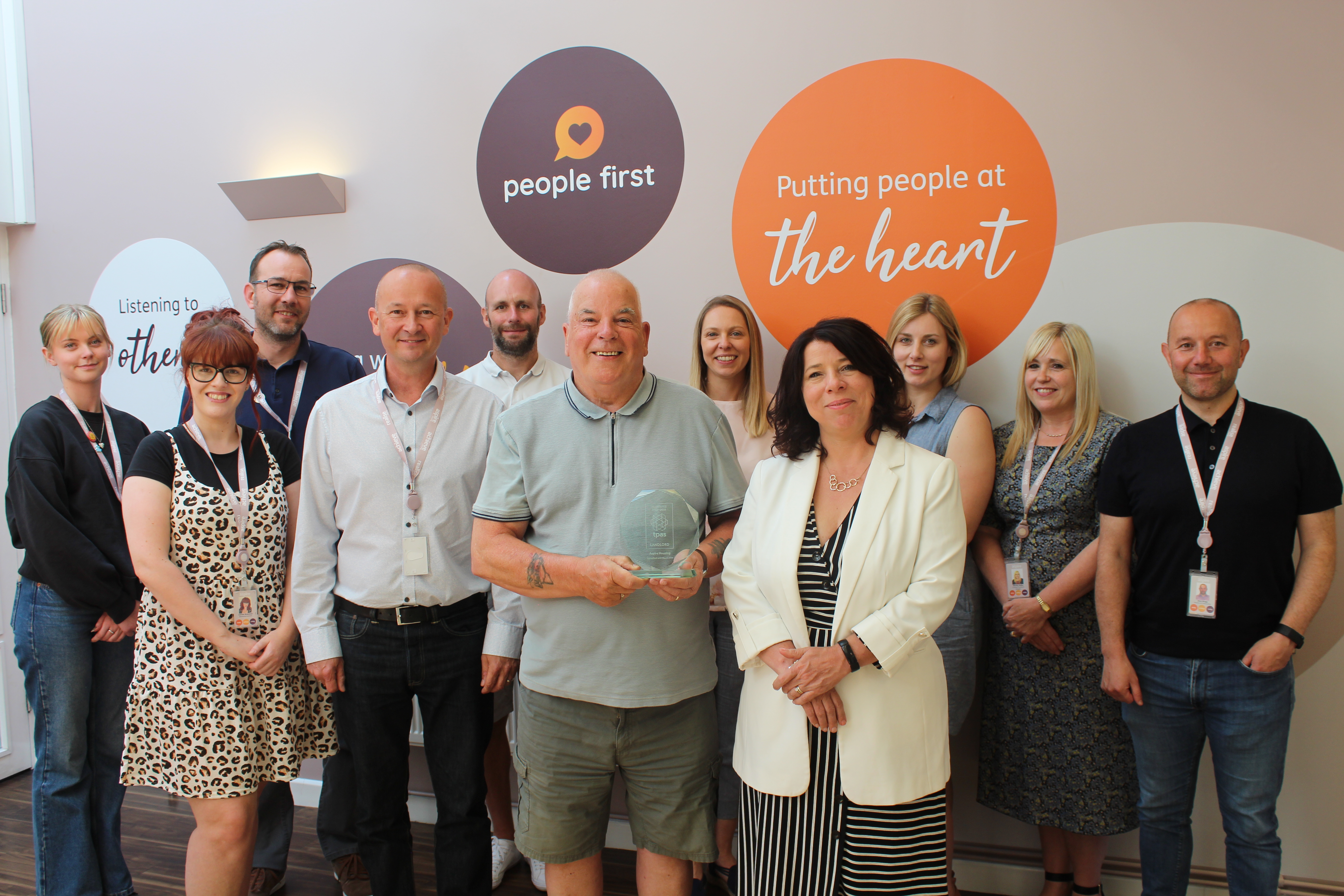 ---
Previous Member Spotlights
May 2022 - Arches
April 2022 - Acis Group
March 2022 - wdh
February 2022 - Michael Dyson Associates Ltd
January 2022 - South Yorkshire HA
December 2021 - Gateshead Council
November 2021 - LiveWest
October 2021 - YMCA Thames Gateway
September 2021 - Bernicia
August 2021 - Anglian Building Products
July 2021 - Warrington HA
June 2021 - Futr
May 2021 - Vale of Aylesbury HT
April 2021 - Aaron Services
March 2021 - Soha
February 2021 - North West Leicestershire DC
January 2021 - Vinci Facllities
December 2020 - Ongo
November 2020 - Places for People
October 2020 - Community Gateway Association
September 2020 - Dacorum BC
August 2020 - Eastend Homes
July 2020 - Connexus
June 2020 - Gridizen
May 2020 - Grand Union Housing Group
March / April 2020 - Onward Homes
January / February 2020 - Estuary HA
December 2019 - Muir Group
November 2019 - Blackpool Coastal Homes
October 2019 - Texthelp
September 2019 - Greatwell Homes
August 2019 - Selby DC
July 2019 - North Star Housing Group
June 2019 - Rotherham MBC
May 2019 - Homes for Haringey
---
I'd like to be in the spotlight
If you'd like to be featured in our Member Spotlight and highlight the work you are doing, please get in touch by emailing lisa.holt@tpas.org.uk.
Why choose Tpas?
Well established
We've been promoting, supporting and championing tenant involvement and empowerment across England for two and a half decades
Not for profit
Investing in Tpas means benefitting frim the latest tenant involvement policies and practices but also securing and supporting the future of the tenant involvement agenda
Accreditation
We offer the only independent evidence-based accreditation scheme that assesses resident involvement arrangements.
Expert advice
Our shared knowledge, expertise and experience with staff, tenants, landlord and contractors are the building blocks of this organisation.
---
Find out more?
For more information please contact our dedicated membership team