Member Spotlight

It's our members that make Tpas such a great organisation to be part of and what better way to show this than with our member spotlight feature.
Each month we will invite one of our members to share their engagement achievements, tips and ambitions, allowing you to keep bang up to date with what others are up to across the sector.
---
December 2019 Member Spotlight
---
Muir Group
---
We asked Jackie Perry, Assistant Director Communities & Customer Service to share what they are upto.
If you'd like to contact Jackie about any of the below, click here
Give us a little known fact about your organisation
A little historical fact, Muir Group was founded in 1968 by Mr Stanley Gregory, a retired builder. Mr Gregory was a larger than life character who had a reputation for being addicted to horse racing. It is no coincidence that many of Muir Group early developments were located near racecourses, e.g. Chester, Hereford, Worcester, Huntingdon, Caldicott (Chepstow). It's probably the reason why Muir is so widely spread geographically for an Association of its size. The Associations name is derived from Muir House, which was where Mr Gregory had his offices in Worthing.
Tell us about a time that engagement has made a difference to your services or communities?
Muir Group has recently co-designed with our National Residents Group a social investment framework. The focus is to target investment on a wide range of interventions that aim to improve tenancy sustainability, resulting in the delivery of environmental, health and well-being, safety and security interventions, along with the provision of a new tenancy sustainment service. This is helping to reduce tenancy failures and turnover, leading to improve sustainability and customer satisfaction.
What are you currently working on when it comes to engagement?
Following feedback from customers, Muir Group is currently in the process of reviewing our customer engagement framework to ensure that engagement is meaningful. This has resulted in a more streamlined and focused approach ensuring resources are used in the best way, helping to maximise customer engagement and improve communication. This has led to the introduction of an online engagement community, known as 'Muir Connects'.
Why did you decide to join Tpas?
Muir Group joined Tpas in 2018, initially to help support us to develop a new model of resident governance, which lead to our National Residents Group. The National Residents Group (NRG) is the formal body that Muir Group works with to consult on key issues, policies and strategic priorities affecting the services to residents. They provide the Muir Group Board with assurances that the consumer standards of the regulatory regime for social housing in England are being met and that value for money is being achieved in service delivery. Through our membership with Tpas, the group and staff can access training, support and best practice enabling us to continue to grow, develop and innovate.
What is your top engagement tip?
My top tip is make it meaningful and matter - only engage if you're willing to Listen to residents and Act upon what they say, by Doing what you commit to and most importantly making sure you share, what's been done by giving residents the opportunity to review.
What's the one thing you are really proud of when it comes to engagement?
I'm extremely proud of Muir Groups National Residents Group, which was co-designed with residents. All members were recruited through a formal process and have undertaken a wide range of training and development, to help ensure they are supported and able to fulfil their role. In the 18 months that they have been established they have made a positive and successful contribution, helping to ensure that the services Muir Group provide meet customers' needs and provide value for money.
---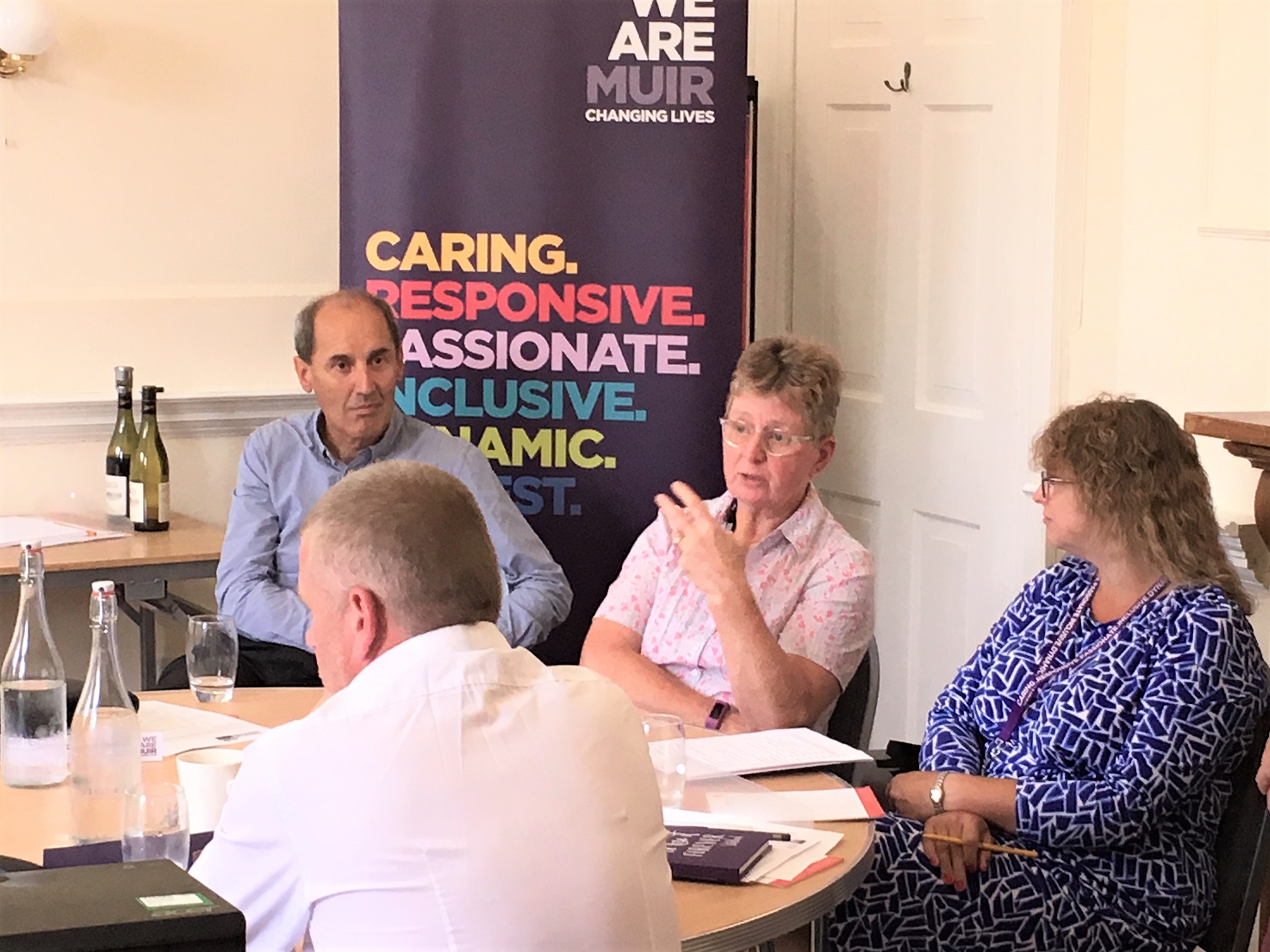 ---
Previous Member Spotlights
November 2019 - Blackpool Coastal Homes
October 2019 - Texthelp
September 2019 - Greatwell Homes
August 2019 - Selby DC
July 2019 - North Star Housing Group
June 2019 - Rotherham MBC
May 2019 - Homes for Haringey
---
I'd like to be in the spotlight
If you'd like to be featured in our Member Spotlight and highlight the work you are doing, please get in touch by emailing lisa.holt@tpas.org.uk.
Why choose Tpas?
Well established
We've been promoting, supporting and championing tenant involvement and empowerment across England for two and a half decades
Not for profit
Investing in Tpas means benefitting frim the latest tenant involvement policies and practices but also securing and supporting the future of the tenant involvement agenda
Accreditation
We offer the only independent evidence-based accreditation scheme that assesses resident involvement arrangements.
Expert advice
Our shared knowledge, expertise and experience with staff, tenants, landlord and contractors are the building blocks of this organisation.
---
Find out more?
For more information please contact our dedicated membership team