Member Spotlight

It's our members that make Tpas such a great organisation to be part of and what better way to show this than with our member spotlight feature.
Each month we will invite one of our members to share their engagement achievements, tips and ambitions, allowing you to keep bang up to date with what others are up to across the sector.
---
May 2021 Member Spotlight

---
Vale of Aylesbury Housing Trust
We asked Caroline Drew, Community Engagement Business Partner to share what VAHT are up to.
If you'd like to contact Caroline about any of the below click here.
---
Give us a little known fact about your organisation
We began in 2006 with a stock transfer from the local district council, 15 years later we own and manage around 8,500 homes across Buckinghamshire and the surrounding areas. We're part of a company group with our two subsidiaries, Fairfax Housing and Fairfax Design & Build.
Tell us about a time that engagement has made a difference to your services or communities
Engagement is always making a difference to our services; in particular our approach to scrutiny through Task and Finish groups is making a real change. Residents are proactively challenging us, forming robust reports and recommendations for improvements. Residents are empowered to identify the area for scrutiny and request the support and information needed.
For our communities, it's important that residents have a say in how geographical areas are improved. In 2015 we set up our Nurture your Neighbourhood scheme where residents can apply for environmental or community safety improvements where they live. Not only are the applications made by residents but they're assessed and managed by a resident panel. We've been able to create spaces for residents to come together (outside of covid-19 regulations), building their community and helping to improve their health and well-being.
​What are you currently working on when it comes to engagement?
Lots! Despite the challenges of covid-19 we have taken the opportunity to make sure our engagement foundations are robust and fit for purpose for the business and for our residents.
With this in mind and to underpin the requirements in the Social Housing White Paper, we're reviewing our Community Engagement and Scrutiny Framework, working collaboratively with residents to set our customer commitments for the next 12 months and building relationships between our resident volunteers and Board.
Equality, diversity and inclusion of our engagement opportunities is key to making sure all residents have their voice heard. We're planning how to safely bring back face to face engagement and not lose the digital offering we now have in place.
And lots of resident training!
Why did you decide to join Tpas?
We joined to gain access to the great networking and training opportunities that are on offer. They help us and our resident volunteers to keep up to date with sector changes; good practice as well as learning from what other organisations are doing and sharing our own successes.
What is your top engagement tip?
Be open to change and continuously strive to improve what you and your organisation do.
Make sure to listen to your residents and communicate openly and honestly, never assume!
What's the one thing you are really proud of when it comes to engagement?
I'm proud to be part of an organisation that sees itself as more than just a landlord and strives to provide homes for living and communities for life.
A great example is our training programme. Over 50 of our residents have gained a level 2 nationally recognised qualification over a variety of courses, enhancing their skills, confidence, CV and knowledge.
Outside of covid-19 we've run an annual Summer Fun programme since 2015, providing activities over a 2 week period in August to our young residents and their families. Activities have ranged from horse-riding to days out at the seaside to activity parks. The activities we provide aren't just enjoyable for our residents, but they enable us to engage with a particular group and have lead to further positive engagement across all of our opportunities.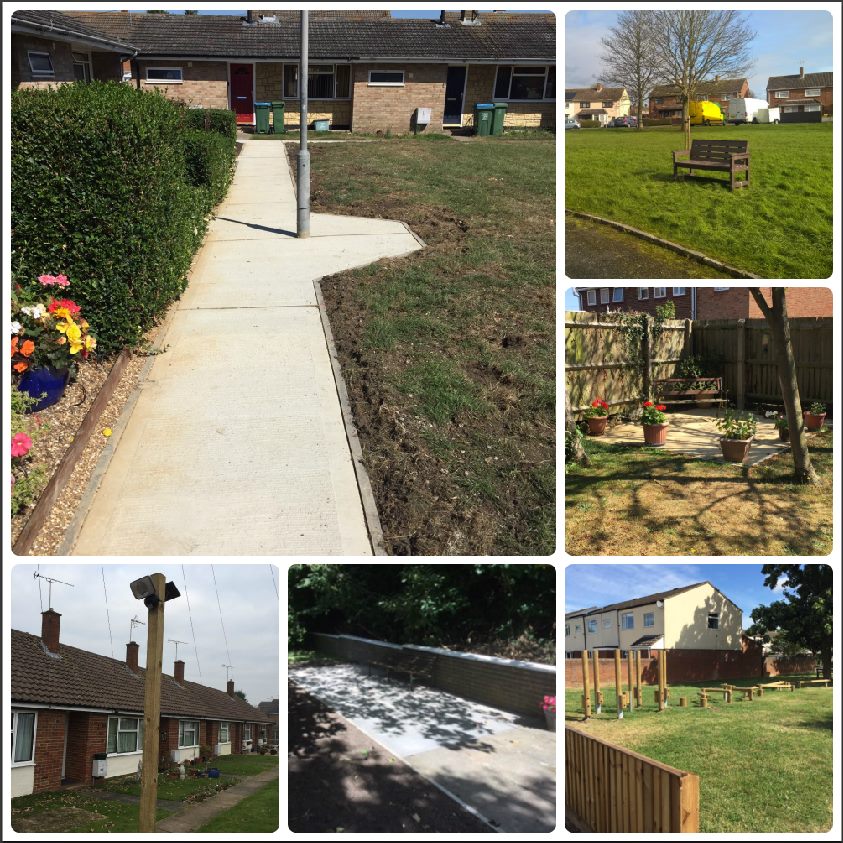 ---
Previous Member Spotlights
April 2021 - Aaron Services
March 2021 - Soha
February 2021 - North West Leicestershire DC
January 2021 - Vinci Facllities
December 2020 - Ongo
November 2020 - Places for People
October 2020 - Community Gateway Association
September 2020 - Dacorum BC
August 2020 - Eastend Homes
July 2020 - Connexus
June 2020 - Gridizen
May 2020 - Grand Union Housing Group
March / April 2020 - Onward Homes
January / February 2020 - Estuary HA
December 2019 - Muir Group
November 2019 - Blackpool Coastal Homes
October 2019 - Texthelp
September 2019 - Greatwell Homes
August 2019 - Selby DC
July 2019 - North Star Housing Group
June 2019 - Rotherham MBC
May 2019 - Homes for Haringey
---
I'd like to be in the spotlight
If you'd like to be featured in our Member Spotlight and highlight the work you are doing, please get in touch by emailing lisa.holt@tpas.org.uk.
Why choose Tpas?
Well established
We've been promoting, supporting and championing tenant involvement and empowerment across England for two and a half decades
Not for profit
Investing in Tpas means benefitting frim the latest tenant involvement policies and practices but also securing and supporting the future of the tenant involvement agenda
Accreditation
We offer the only independent evidence-based accreditation scheme that assesses resident involvement arrangements.
Expert advice
Our shared knowledge, expertise and experience with staff, tenants, landlord and contractors are the building blocks of this organisation.
---
Find out more?
For more information please contact our dedicated membership team