The National Tenant Engagement Standards
Tpas are updating our National Engagement Standards and Accreditations to make sure they are ready to drive improvements in engagement in the future.
---
The Tpas tenant engagement standards offer a blueprint for how an organisation could approach their tenant engagement activity effectively.


The principles underpinning the standards will help us create a common and achievable goal that tenants, landlords and contractors can work towards. It's not about being prescriptive or fixed.

The standards outline meaningful and flexible engagement principles that are proven to drive business improvement and community development.
Fill in your details and download the standards from our website.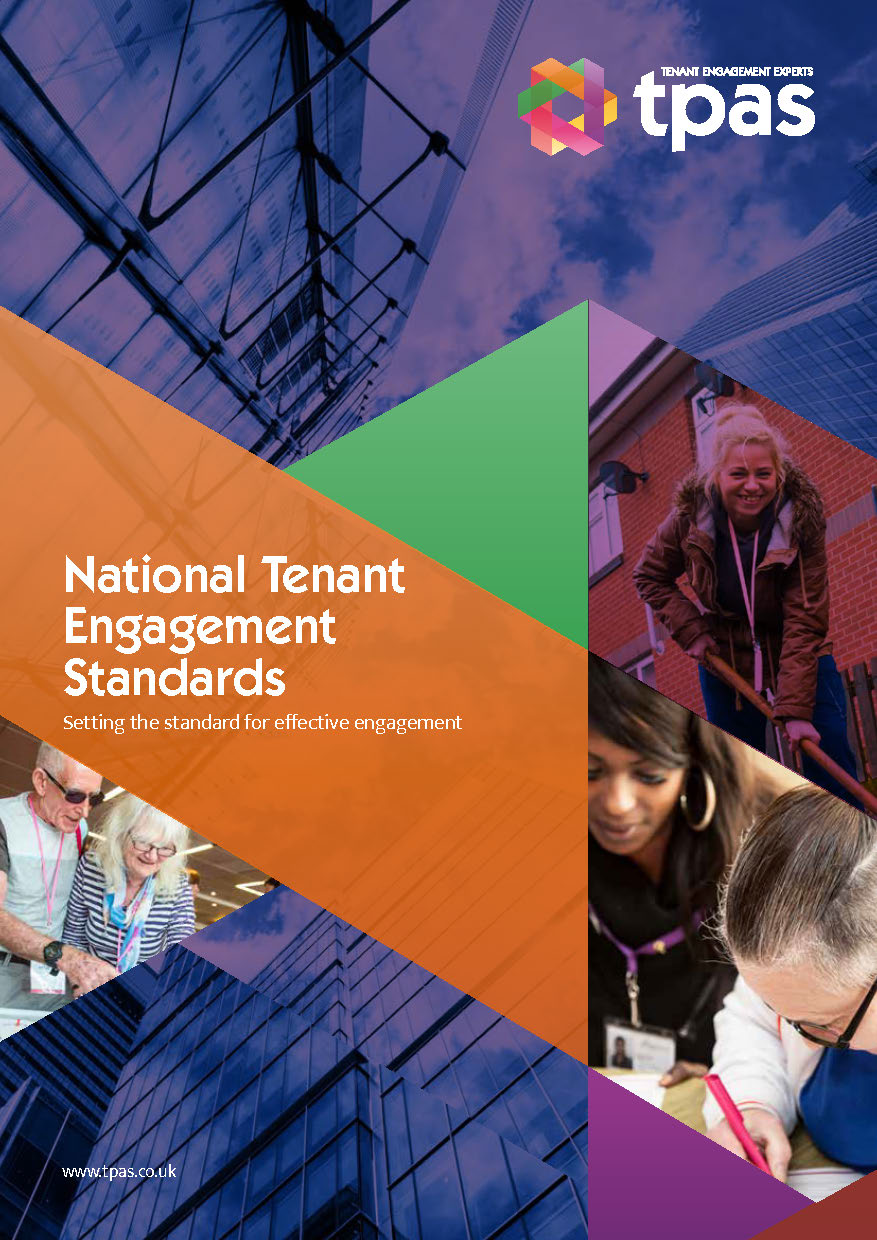 Why choose Tpas?
Well established
We've been promoting, supporting and championing tenant involvement and empowerment across England for two and a half decades
Not for profit
Investing in Tpas means benefitting frim the latest tenant involvement policies and practices but also securing and supporting the future of the tenant involvement agenda
Accreditation
We offer the only independent evidence-based accreditation scheme that assesses resident involvement arrangements.
Expert advice
Our shared knowledge, expertise and experience with staff, tenants, landlord and contractors are the building blocks of this organisation.