Social Media & Digital Engagement
Find out how to use social media and digital technology to get your point heard and influence others.
---
Further Details
This workshop is ideal for people who are new to the world of tablets and Twitter, androids and Instagram, and want to understand how they can communicate effectively using Information Technology. It is also designed for people who have got the hang of social media and their mobile phone's potential, and who want to use those tools to influence other people.
---
Audience
A great course to help you find out how get your voice heard with their landlord, on local and national issues and who want to instigate change locally in the community.
---
Course content
Explore the scope of digital technology and its capabilities
Discover how to communicate effectively using social media
Find out how to work collaboratively online
Consider how best to communicate with your landlord using information technology
Examine practical examples of how digital technology and social media is currently used in resident engagement
---
Benefits of attending the course
You will feel inspired, enthusiastic and confident and ready to use new technology to help you get your voice heard.
---
Your Trainer
Emma Gilpin - Tpas Associate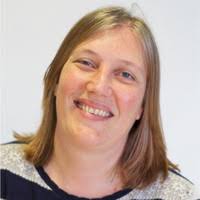 Most recently as a Housing Association Senior Manager Emma led on Customer/Community Engagement, Customer Communications and Neighbourhood Management. Achievements include; gaining Tpas Landlord Accreditation, a successful SMART review, delivering external funded partnership projects and completing a governance review of a Customer Engagement structure.

She offers facilitation, training and support in all areas of customer engagement, community development and communications along with the production of written, audio and visual materials to promote this work.
---
Cancellation Policy
All cancellations must be made in writing. If you cancel your place less than 7 working days before the webinar you will incur the full cost.
If you are unable to attend, you can send a substitute delegate at no extra cost. All substitute delegates must be notified to Tpas in writing.
Once we have received your cancellation in writing we will forward you a confirmation of your cancellation detailing what you will be charged.
---
Tpas Right to Cancel
We aim to make sure that the webinars run as planned. However, there may be times when, due to circumstances beyond our control, we have to cancel the webinar. Should this be the case we will give you as much notice as possible. If you have already paid for the cancelled webinar we will give you a full refund. Should we run the webinar again, we will give you priority.
---
What people say
'The digital engagement training was great, it has gave me confidence I didn't have using my tablet. Everyone was able to learn different things of one another, which worked really well. I'm so glad I decided to come onto the course'
---
Need us to train
more than 4 people?
Delivering
in-house could work out more cost effective
---
Date
Mon 11th Jan 2021, 10:00am - 3:00pm
---
Venue Details
www.zoom.us
., ., www.zoom.us, ., .
---
Tickets
Social Media & Digital Engagement
Membership
Staff
Tenant
Members
£100.00
£100.00
Non-Members
£150.00
£150.00
---
Event Contact
Name: Helen Phillips
Email: helen.phillips@tpas.org.uk
Phone: 0161 868 3500
---
Book Tickets
Sorry, you can no longer book tickets for this event.