Free Ebook - Reviewing your engagement framework
Wednesday 13th of February 2019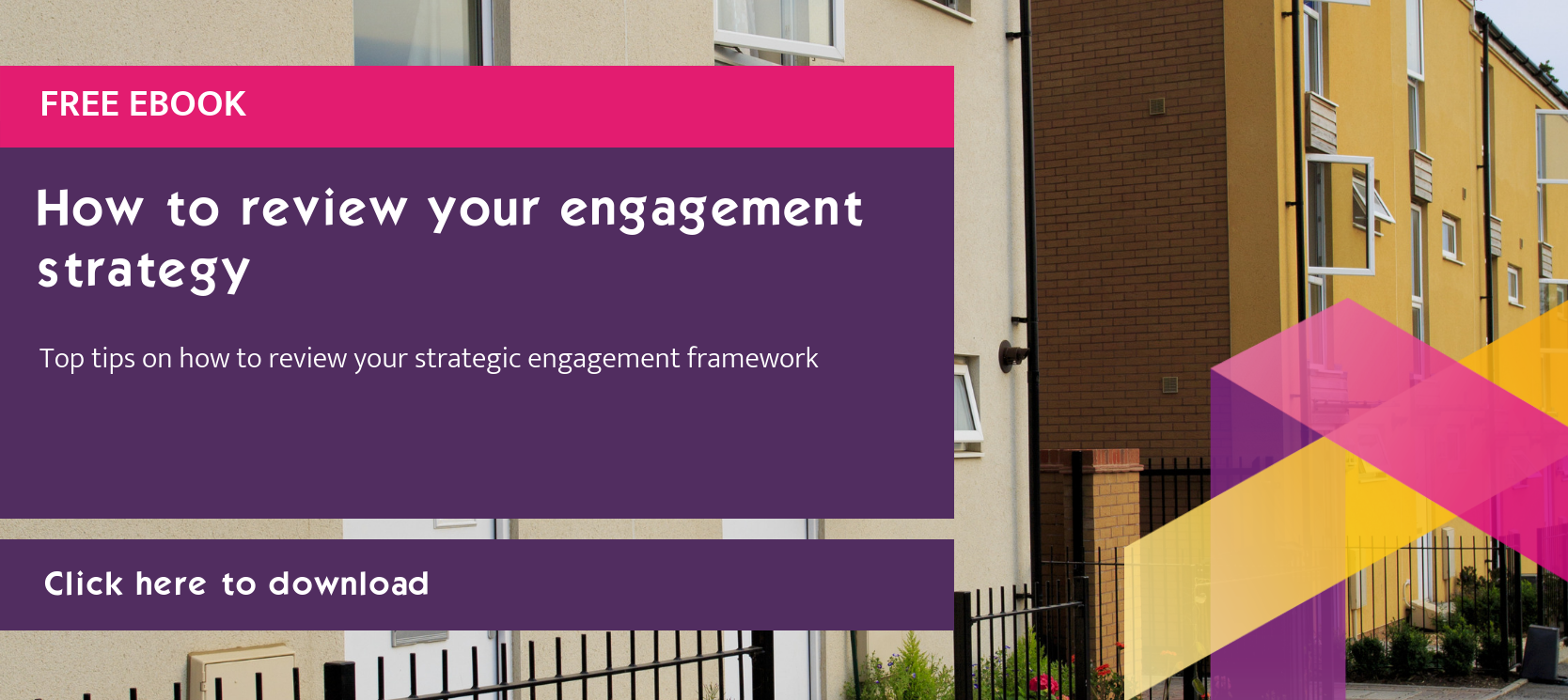 A strategic engagement framework is critical for creating a strong, efficient, reputable and responsive organisation.
---
It should be regarded as an essential road map for any landlord who wish to implement and achieve their vision alongside their residents. It clarifies long term goals and defines the steps necessary to attain them.
Your engagement framework is not a 'set it and forget it' kind of exercise. Your organisation needs to revisit the engagement strategy, monitor progress against milestones and adjust to changing conditions. That means your engagement strategy needs to be revised and adjusted regularly.
We've created this free ebook to offer some basic tips on approaching reviewing your engagement framework.
Just click on the link to download this free resource.
---
Download 'Review your engagment framework' Ebook
---
Are you a member?
Join Tpas today
Search news and views