Learn with Tpas: New Summer Programme
Wednesday 10th of June 2020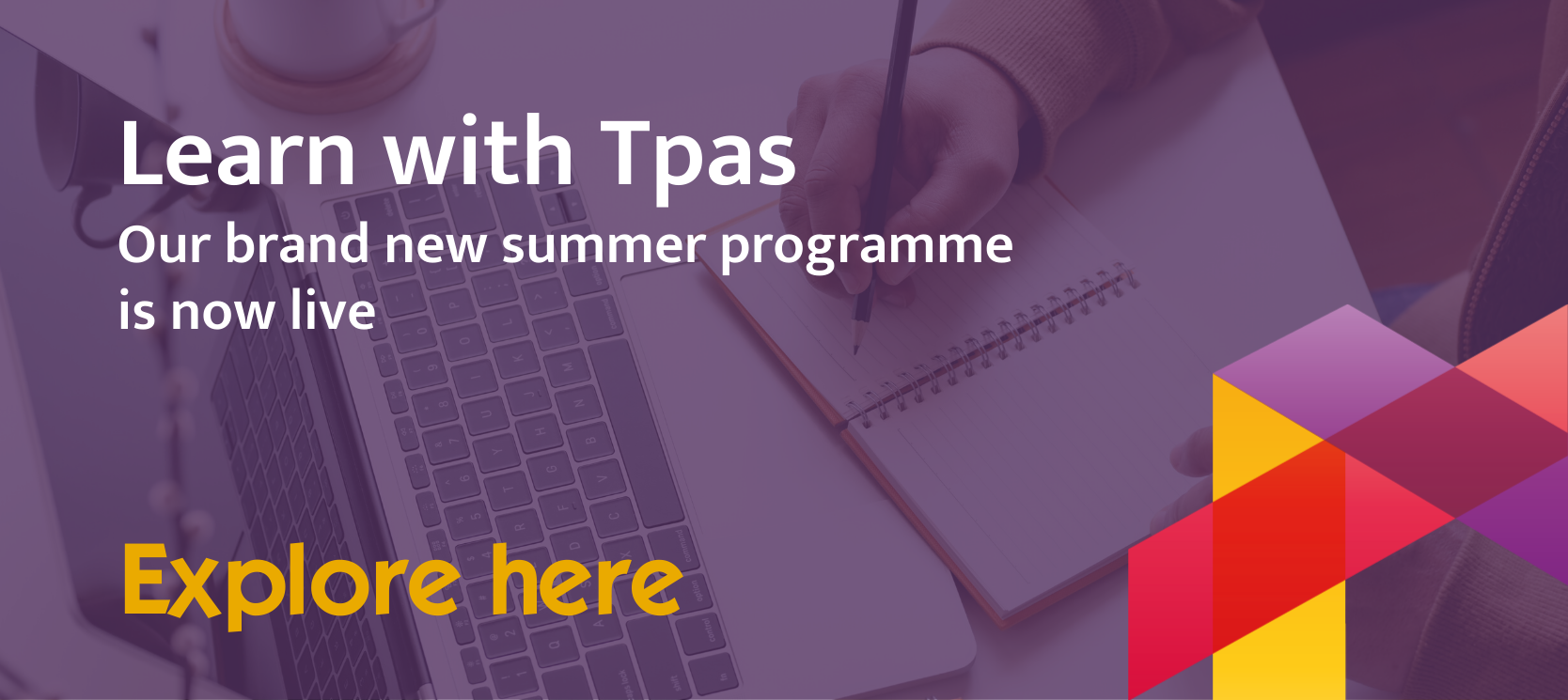 Louise Thompson, Head of Business Services introduces the Tpas Learning Summer Programme, offering a diverse collection of learning opportunities for those wanting to improve their engagement practice.
---
Good quality training at a competitive price has been at the heart of what we do here at Tpas since we were first formed way back in the 80's. Year after year, we work with our members to design and deliver courses that underpin and support engagement excellence.
So I guess you could say we're pretty experienced when it comes to training but none of this really prepared for the challenges brought by Covid 19.
All our planned face to face learning was cancelled, digital was now the only show in town and we needed to get a starring role it. So we listened to our members, talked to our trainers, tested (and swore a lot) at the digital platforms out there, and created a new digital learning offer.
Fast forward to the here and now and it's amazing to think we have already delivered 20 plus webinars, several digital training sessions, and even a national members event. And we are just about to launch our topical roundtable sessions, and summer learning programme which includes new webinars, a full programme of digital courses, and even some distance learning too for those members who cannot learn digitally.
---
---
It feels great that we have made this jump so successfully, and we are still offering our members all the learning and networking needed for engagement to flourish.
But I have to be honest despite our new fab programme, there is a part of me who misses the face to face stuff (yes even the dodgy buffet and getting lost on the way.)
I'm not saying we need to get back to these "good old days" as soon as possible, but I do feel that in these digitally dominant times, we still need to be mindful of choice, especially when it comes to learning.
People have different learning preferences and life circumstances, and we have to recognise and respond to this, if not we run the risk of excluding people from learning.
This is why our current offer has non-digital distance learning courses, a mix of free and paid sessions, and why our post CV19 programmes will be a blended mix of both in-person and digital learning.
By offering choice we hope to offer people a route into learning that works for them, so they can gain the knowledge needed to make engagement successful in their communities and workplaces.
You'll have to let me know how we do!
---
Learn more about our distance learning
Learn more about our public digital training
Learn more about our in house training
---
Are you a member?
Join Tpas today
Search news and views