My forum event experience
Tuesday 24th of October 2017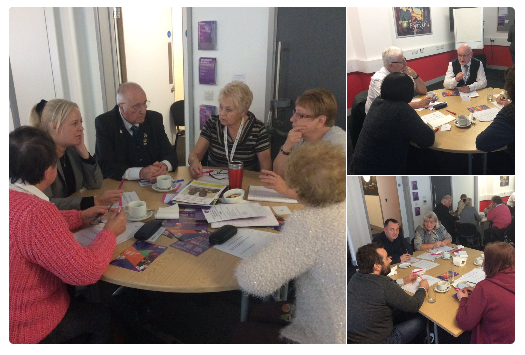 Operations Manager, Louise Thompson share her experiences of delivering the membership forum events in September through to October 2017.
---
Kicking off on the 7th Sept in Stockport and finishing on the 16th October in Plymouth the Members Forums have got to be the most exhausting, but totally worthwhile experiences of my Tpas career so far...
I know I have only been there since May but still. Tpas Lisa, who is a Forum veteran, tells me I need to build up my stamina – yep she's probably right.
Anyway the Forums gave me a fantastic opportunity to connect with tenants and staff from so many different organisations from all other country, which I absolutely loved. Not only did I meet some amazing people, I was also able to remain firmly in touch with the issues that matter most to our members (none of those bubbles floating above Tpas towers here)
You can find all the info and slides from the presentation on our website in the Resource Hub under member events, but here are some of the highlights for me.
---
Benefit to society
The debate around the Benefit to Society Campaign, struck a chord with everyone from Rotherham to Basingstoke, with stories such as the little girl who wasn't asked to a party because she lived in social housing, the person who was deemed too stupid to understand a policy because they were a council tenant, or the villagers who shun a neighbour because she lives in social housing. However despite this depressing back drop, it was inspiring to see Tpas members determined to fight back and tackle these unfair stereotypes. One of my favourite comments was from Kim up in the North East who said
Tenants must shout loudly for the need of more social housing – we are not the beer swilling, drugged up, foul mouthed yobs as seen on TV
Too right! If you want to get involved or find out more about the benefit to society campaign then check out the website. http://benefittosociety.co.uk/
---
The Showcasing
Other highlights for me were the host organisations show casing their fantastic equalities and engagement work around, and the networking sessions around scrutiny, digital engagement and impact tracking. This is where the power of sharing ideas and good practice really came into its own, making our Forums a real hotbed of engagement excellence.
So thanks to all those who hosted us, those who came along on the day, and to Tpas Lisa too, for making it all happen, you were all awesome.
We are back on the road next year in February and March, so do look out for us we would love to see you there.
---
Book your free place at our 2018 events
---
Are you a member?
Join Tpas today
Search news and views