Our community tour with Plymouth Community Homes
Tuesday 14th of May 2019
Tpas chief executive Jenny Osbourne and consultancy manager, Emma-Jane Flynn were invited to visit Plymouth Community homes prior to their accreditation presentation. Here, Emma describes how they got on.
---
Tpas have been working with Plymouth Community Homes (PCH) since 2015, they achieved the Tpas Landlord Accreditation in 2016 and have achieved reaccreditation this month too. One of the strengths we identified was their approach to community development and partnership working to ensure communities are supported and empowered. As PCH are a beacon in this area Tpas Chief Executive, Jenny Osbourne and Tpas National Consultancy Manager, Emma-Jane Flynn spent a day visiting some of the key projects and meeting the community to find out more.
The day kicked off with a visit to the English class that PCH offer, it was very well attended. PCH have delivered 776 learn for free training sessions in the last year, resident satisfaction is at 99.67% with 29% reporting an increase in confidence levels.
We were couriered around all of the projects by Ryan and our thanks and appreciation goes to him for getting us around safety and on time (albeit with a little chivvying us up!)
We visited next the tea and toast morning at the SPACE Centre in Ernsettle and met with the community there who said that the mornings helped them to make friends, get out and helped them feel part of something. We also saw the results of the construction skills certification scheme (CSCS) course as participants had worked on a makeover of the shop railings and area. 14 tenants have gone onto work as a result of training and support, 26 onto further training and 40 attending interviews.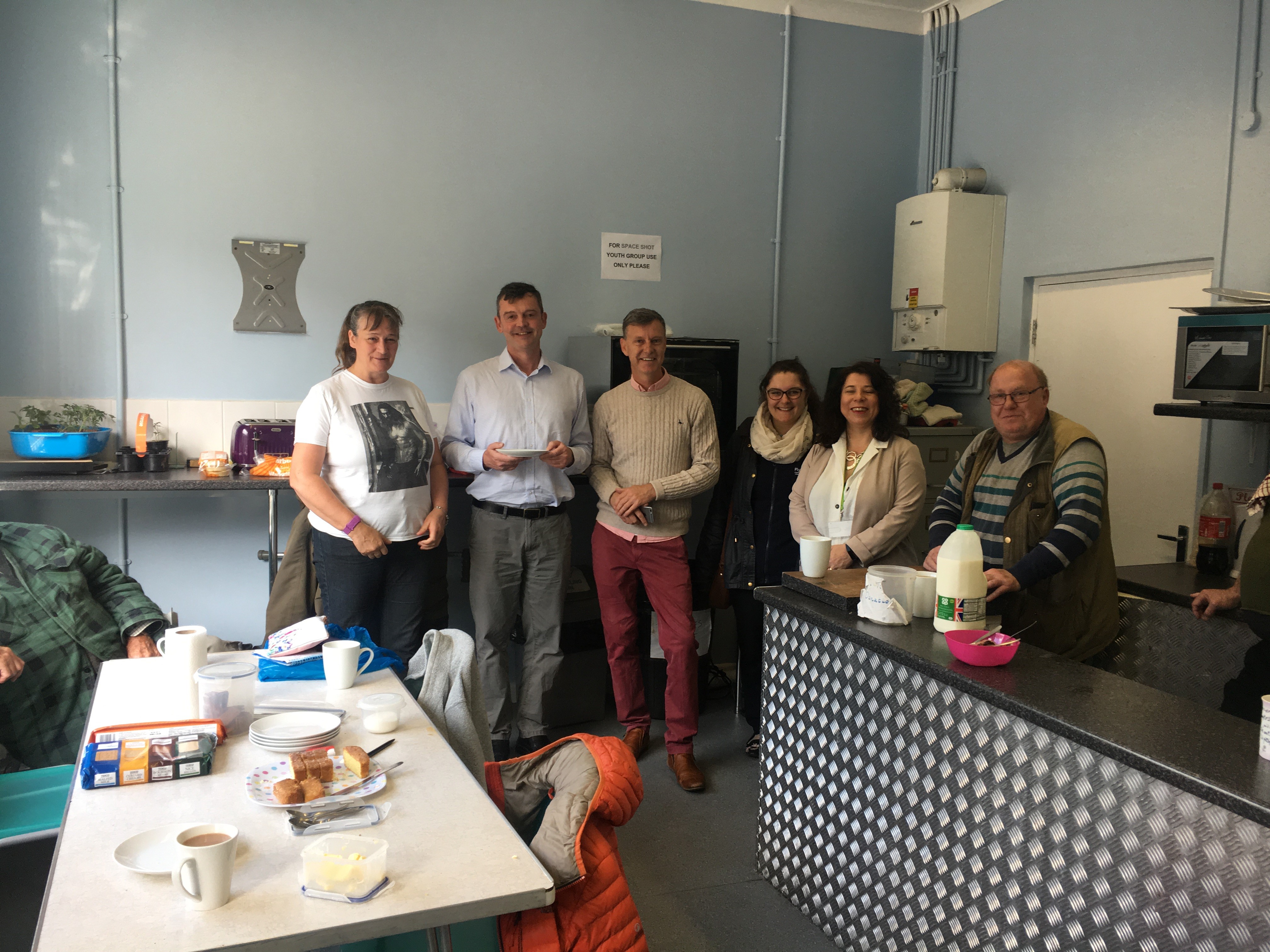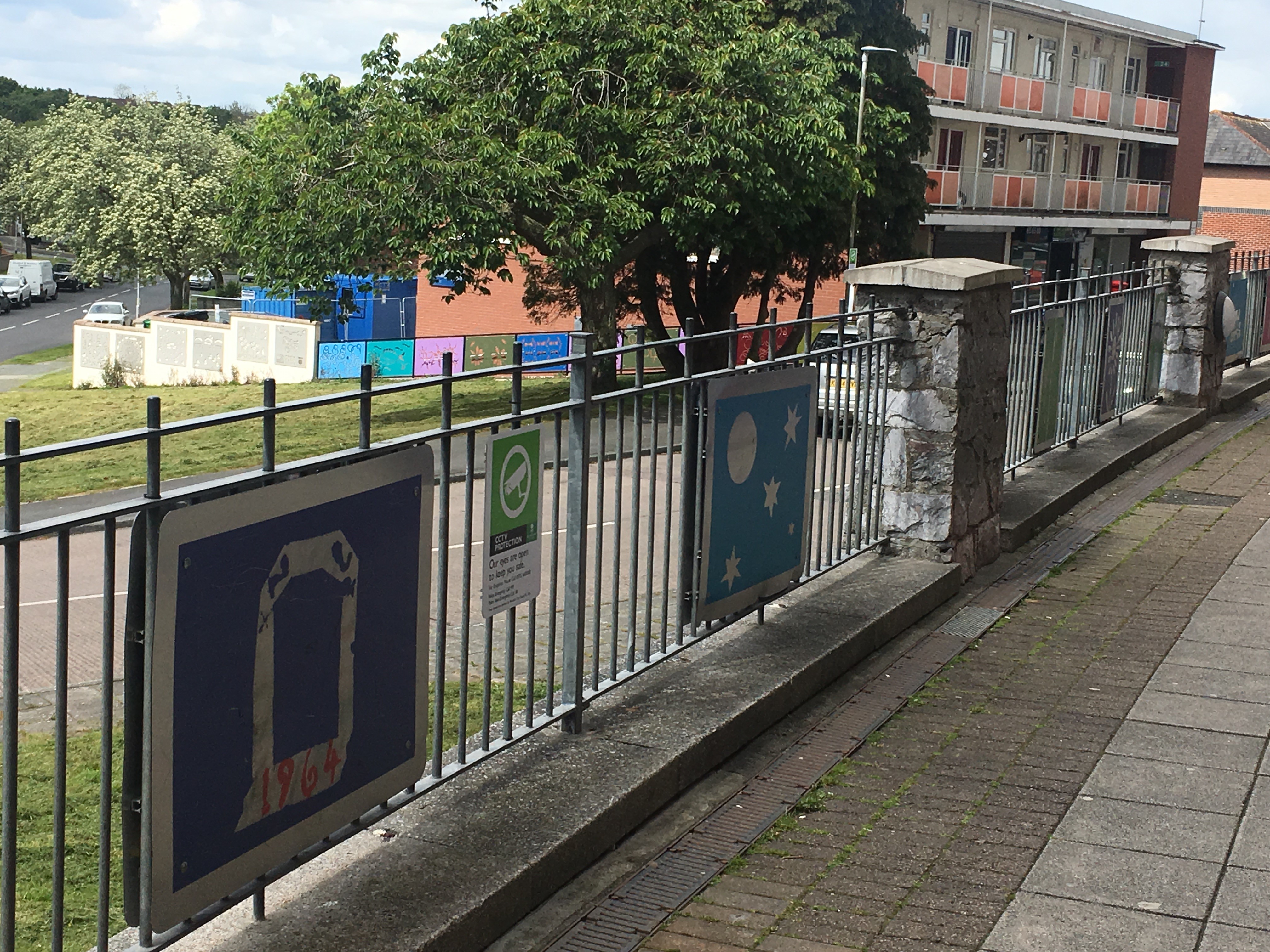 One of the other highlights was our visit to Brock House to participate in the 'digital dance' group- amazing work being done to prevent falls and Tpas are really surprised that we have not seen this project across the country. Delivered by Benjamin Dunks of Renaissance Digital Dance, where is the digital? Well movement sensors are worn to show an increase in balance overtime, which demonstrate the difference it's making. The group travelled to Plymouth University recently to share evidence of the positive impact the project is having on their balance and strength. There is more info here
Lunch was at Soup Corner and included a tour of Stonehouse community garden. Lunch was a vegan soup where we met many people that are supported by the Stonehouse Community Partnership and PCH.
We then moved onto the Towers, these were recently part of an article in Inside Housing. We met some wonderful characters who were joining PCH to look at designs for the boarding around the works.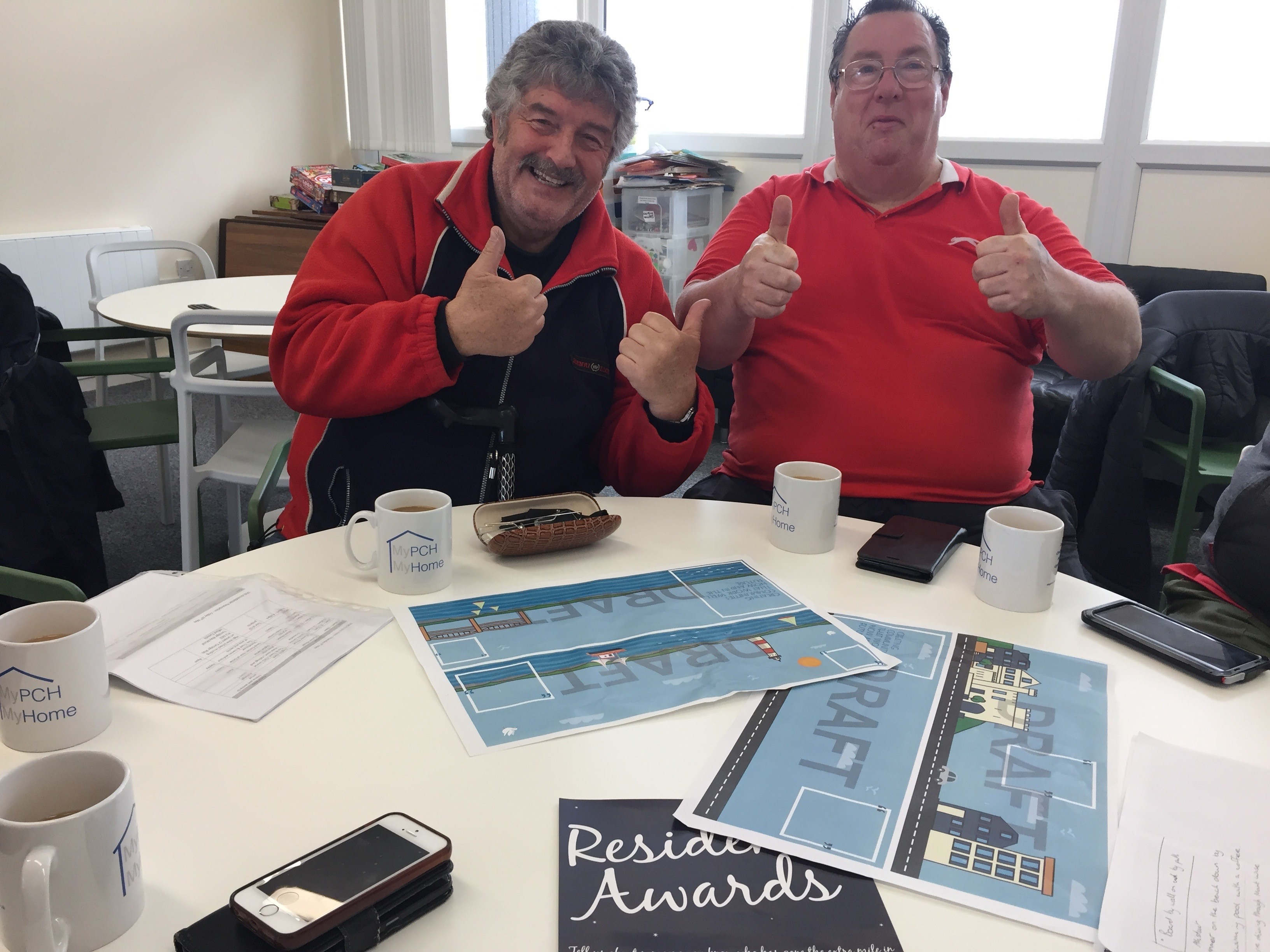 Finishing the day looking at community murals in Efford Tunnels and Torridge Way finishing at the High View school to look at the school recycling project.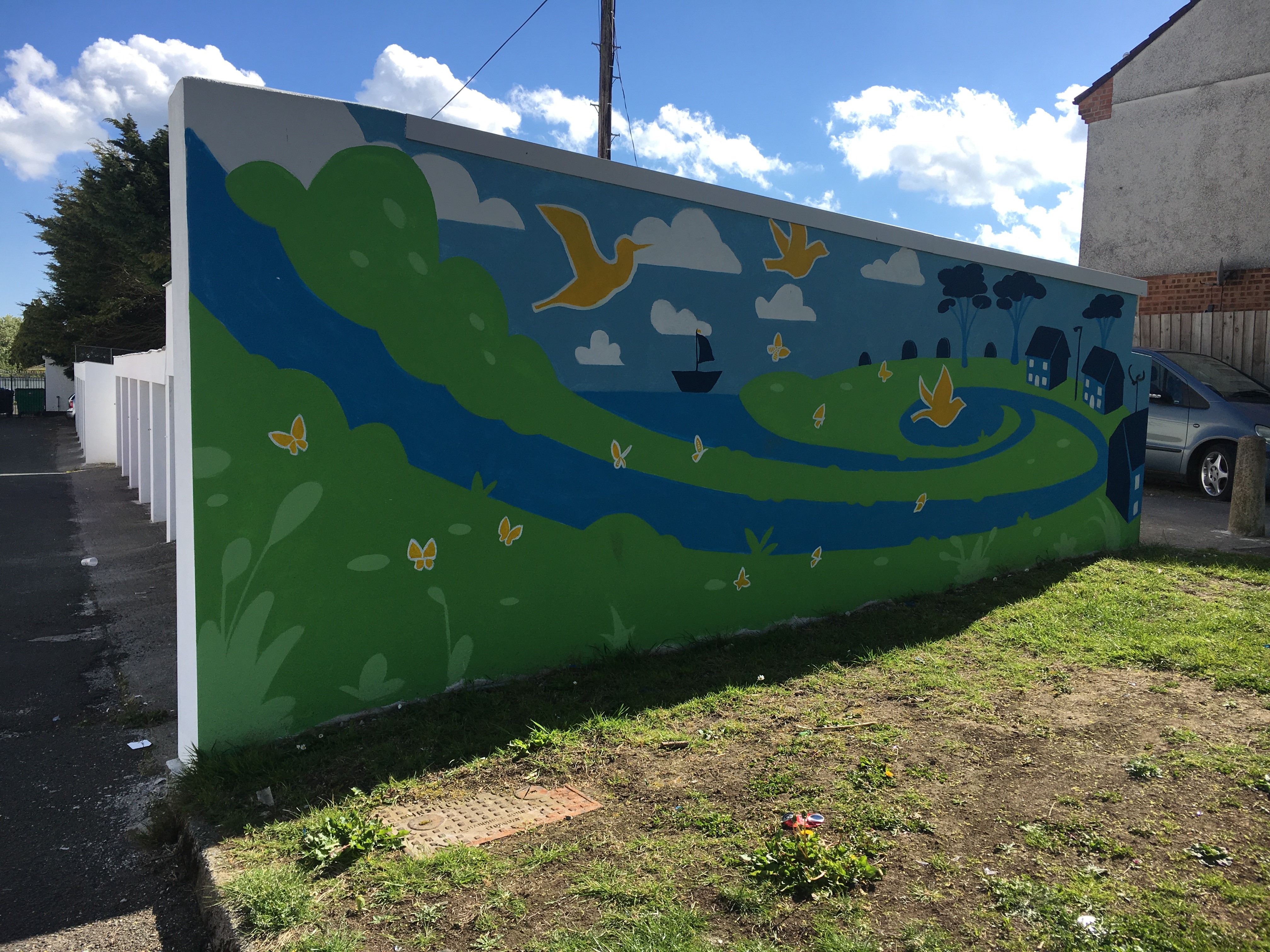 Friday saw us update the Customer Committee then join tenants and staff to celebrate everything that has been achieved together and for them to receive their award. PCH had Joyce's Quilt on display, which was a project lead by Hayley Kemp. After watching a documentary by Carol Morley, Dreams of a Life, about Joyce Carol Vincent who died alone in her flat and lay unmissed for three years. The project was to address social isolation and help women celebrate and remember other women who are often invisible in society. Women from across Plymouth contributed patch, a patch that told a story about a woman that had inspired them.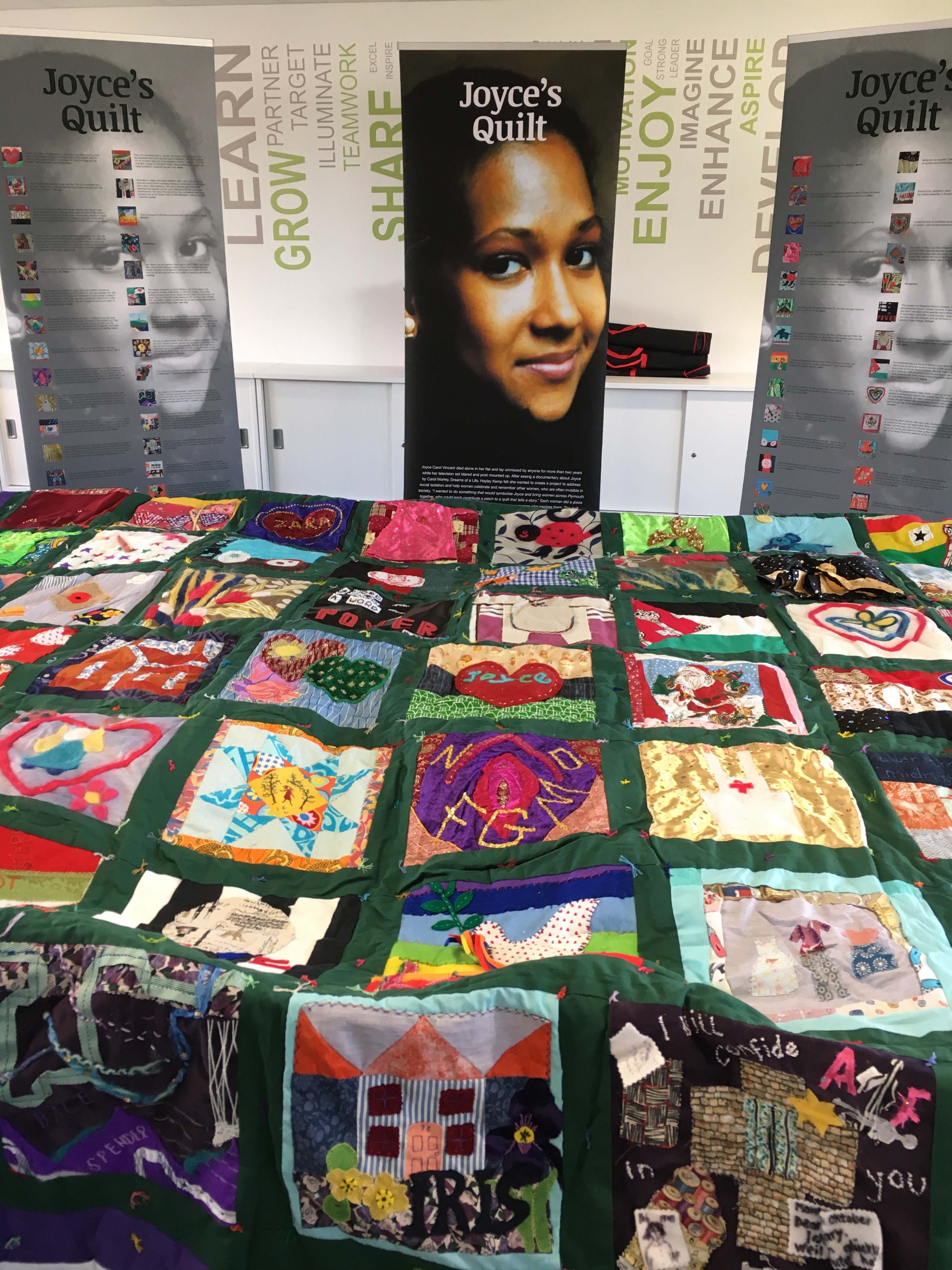 ---
Well done to all residents and staff at PCH our visit was a truly inspiring and memorable one. For any further information please contact Alice Potter Communities Team Leader at
---
Are you a member?
Join Tpas today
Search news and views