Cross Keys Homes Launches the 'Be Kind' Fund
Friday 1st of May 2020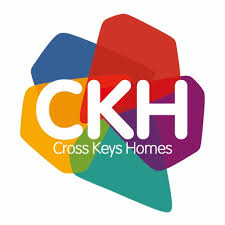 Cross Keys Homes (CKH), has launched a £1 million welfare fund to support residents experiencing difficulties with the impact of Covid-19.
---
CKH has ring-fenced the 'Be Kind' fund exclusively to offer help to those living in CKH homes who have been impacted financially, socially or physically by the coronavirus crisis.
The housing organisation owns and manages more than 11,000 homes across the region and suspects that many of their households will have been adversely affected by the national lockdown.
Claire Higgins, Chief Executive of Cross Keys Homes, said: "Loss of income, higher costs that come from having children at home, pressures of supporting older and vulnerable family members – all these things can have a huge impact on any of us. For so many of our customers, there are no savings to fall back on and no disposable income available to provide a financial cushion."
"We've always been more than just a landlord so we believe we have a social responsibility to 'Be Kind' and help our residents come through these challenges. When life returns to normal we want our communities to be in a position to thrive once again and will be doing all we can to mitigate the long-term effects of this crisis."
In addition to the Be Kind fund, the organisation is also offering practical help such as delivering shopping and prescription medication to those who aren't able to leave the house and more tailored help in response to unique requests to ease the specific pressures households are facing. CKH is committing to respond to every request for help they receive promptly. Where the Be Kind fund isn't able to help, customers will be referred to other agencies who are able to provide specialist support.
CKH residents can request support via the CKH website, visit www.crosskeyshomes.co.uk/be-kind for more information.
---
Are you a member?
Join Tpas today
Search news and views