MHCLG publish 'Help for social housing tenants when faced with anti-social behaviour' document
Thursday 22nd of July 2021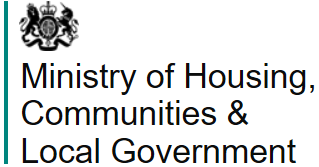 ---
This document forms a part of their Social Housing White Paper "Charter for Social Housing Residents" commitment to support residents facing anti-social behaviour (ASB) and provide them with clear guidance on the roles and responsibilities of the agencies involved in tackling ASB.
Tenants in social housing are more likely to be victims of crime and experience ASB. These corrosive behaviours are unacceptable and must be stopped. Tenants have a right to feel safe in their homes, without the stress, fear, and tension that anti-social behaviour and crime can cause.
Tenants told MHCLG that it isn't always easy to find out who they should turn to for help. That's because many local organisations – including the police, local authorities, and social housing landlords – have different powers, roles, and responsibilities to help and support victims. Tenants do not know who to turn to, and what help and support they can expect. This has led to tenants feeling frustrated.
The Help for social housing tenants when faced with anti-social behaviour document aims to make it easier for social housing tenants to find out how to get the help they need when they are affected by anti-social behaviour. It sets out the powers, roles, and responsibilities of the different local organisations so tenants can more easily find out who is best placed to help them.
The online document can be found here
---
---
Are you a member?
Join Tpas today
Search news and views