Nottingham City Homes awards outstanding residents
Wednesday 3rd of April 2019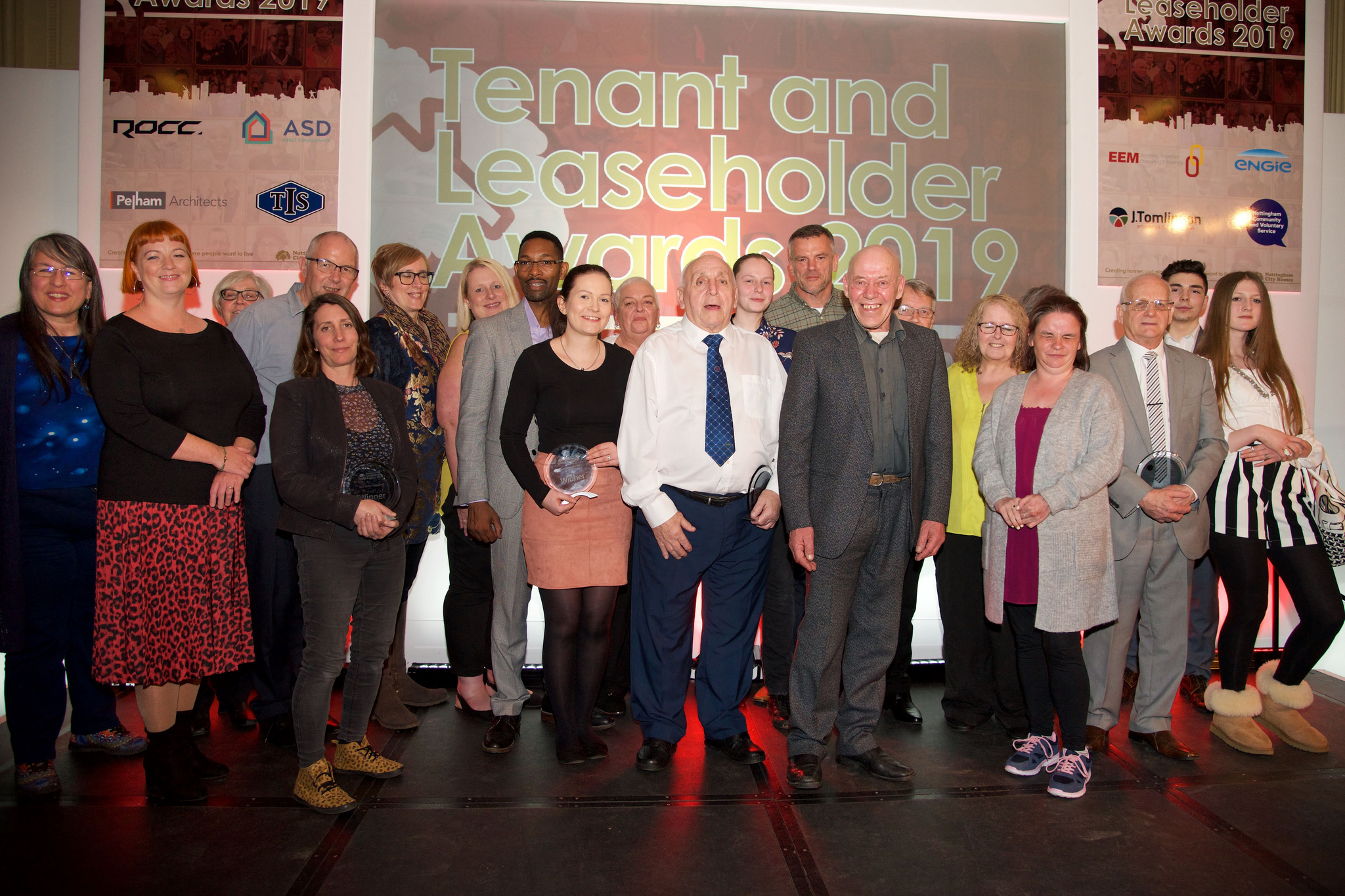 Nottingham City Homes (NCH) celebrated its outstanding tenants and leaseholders at a special awards ceremony.
This year's Tenant and Leaseholder Awards 2019 took place on 21st March at the Council House, Nottingham.
These awards recognise the people who go the extra mile for their local community and act as good neighbours, as well as community groups that have made a difference to their area.
---
The awards, which are open to NCH's 28,000 tenants and leaseholders, include 11 categories.
The winners were:
Tenant or Leaseholder of the Year - Gillian Bainbridge (Aspley)
Good neighbour award – Joint winner Julie Herod (Broxtowe) and John Dick (Dunkirk)
Outstanding personal development - Colin (Ossie) Oswin (Bulwell)
Street and Block Champion of the Year – Joint winners John Shandley (Radford) and Diane Key (Aspley)
NCH Young Person of the Year (under 25s) – Joint winners Amelia Parker (Beeston) and Ben Horton (Meadows)
Community group of the year - Blue Bell Hill Community Rangers (St Ann's)
Best green project - Just Grow Project
Best community project / event - Transition Sherwood - Edingley Square (Sherwood)
Best older person's initiative or event - Sycamore Dining (St Ann's)
Best health and wellbeing project - Evolve Boxing (Strelley)
Life time achievement award - William (Bill) Chambers (St Ann's)
This year's Resident of the Year, Gillian Bainbridge from Aspley, was nominated by two NCH staff members. Gillian won the award for working endless hours on a voluntary basis at Bells Lane Community Centre and as the Secretary for the Belsatra Tenants and Residents' Association – the longest running Tenant and Resident Association in Nottingham. Her work includes providing a monthly three course meal for the over 60s, arranging activities and trips and events for local children as well as fundraising activities.
Speaking at the awards Gillian said,
"I was thrilled to hear that I had won. I've been an NCH resident for almost 30 years, and I'm passionate about improving the lives of those that live in my community. I love being a volunteer – it's so rewarding. I want to encourage others to get involved in making a difference in their neighbourhoods".
---
Nick Murphy, Chief Executive of Nottingham City Homes, said: "It's important we celebrate the dedication and commitment from our tenants across the city. We are proud to shine a light on these unsung heroes who are such a benefit to our society. The work these champions do across our community is so important. Whether it's an individual helping their neighbour with day-to-day tasks, or a community group making a difference to hundreds of people's lives, every single resident we have met as part of these annual awards, has had a positive impact on their community."
Well done to all the very worthy winners
---
Are you a member?
Join Tpas today
Search news and views