Welcome to our new members
Wednesday 3rd of April 2019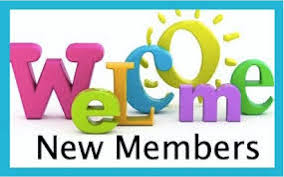 It's been a busy few weeks with 6 new members joining Tpas.
We now have 215 Landlord members which covers over 2.4 million homes across England.
---
A very warm welcome to:
Guildford BC
Solihull Community Housing
Hinckley & Bosworth BC
Freebridge Community Housing
Places for People
Exeter City Council
We're looking forward to meeting and working with their staff and tenants over the coming months.
---
Tony Hall, Chief Executive from Freebridge Community Housing explains why they have joined:
At Freebridge we believe it is important to promote tenant engagement so that through feedback we can better understand the needs of our customers. We are considering some aspects of our governance arrangements and felt that this needed to be carried out alongside an engagement review.

Jenny helped facilitate a Board/Tenant Panel event which worked really well. We wanted to build on this good work and knew we would benefit from a continued relationship with Tpas".
---
Georgina Jackson, Resident Involvement Officer from Guildford BC says..
We joined Tpas to be able to connect with a wider network of support and the ability to access training and inject a fresh approach in engaging tenants in a smarter way. As a new member of staff with limited hours I think this will be invaluable to me.
---
Fiona Hughes, Chief Executive of Solihull Community Housing, said:
"We've joined Tpas as we firmly believe that tenant engagement should be at the very centre of all that we do. We have carried out some great engagement work over the last 12 months and feel that by becoming Tpas members we will be able to increase both the quantity and the quality of our engagement. Sharing ideas with other organisations will also be an invaluable and rewarding experience."
---
If you like to join Tpas, please get in touch with lisa.holt@tpas.org.uk or click here for more information.
---
Are you a member?
Join Tpas today
Search news and views