Life Swap Live
Tuesday 17th of July 2018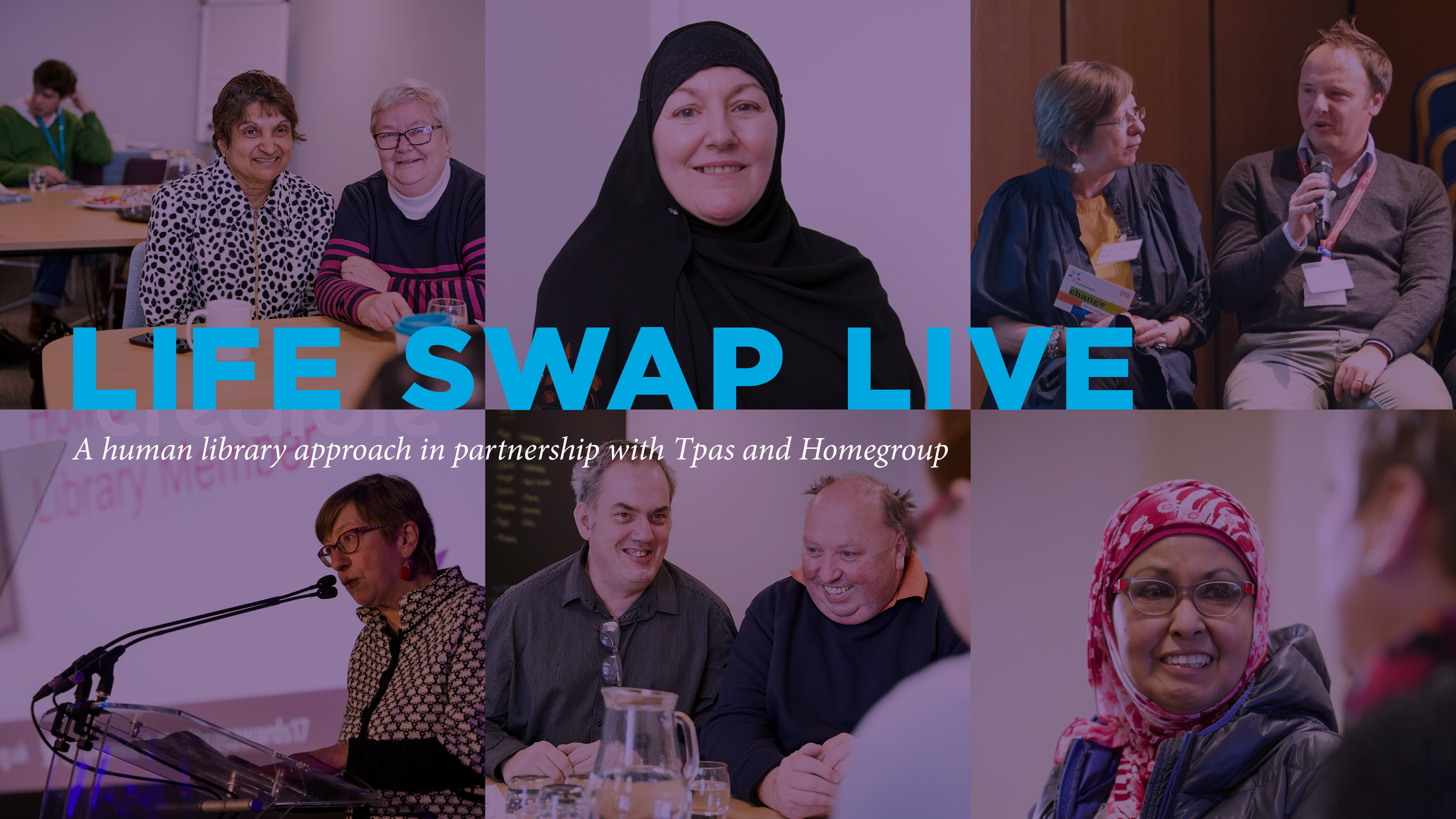 Tpas and Homegroup have joined forces to roll out a national training programme. Together we are offering training and events to help organisations use the Human Library approach to break down stigma and challenge sterotypes.
---
There are approximately 4.1 million social homes in England and Wales and thousands of people working in the sector.
That's millions of people who work and live in social housing with different opinions, ways of thinking and opportunities for new ideas.
It sounds obvious to state but we all deserve to live and work in an environment that's free of discrimination, harassment, stigma and victimisation.
Homegroup and Tpas believe that tenants and housing practitioners alike have an important role to play in actively chalenging prejudice and inequality.
The Human Library approach gives us the power to ask questions, listen, understand and ultimately change the way we think, act and work.
---
Book onto the Leeds event - 10th October 2018
Book onto the Harrow event - 17th October 2018
---
Watch the live stream of the 'LIFE SWAP LIVE' at the Tpas National Tenant Conference
Join us with our Life Swap Live session at @tpasconference #tpasconf18 https://t.co/ciVifPl249

— Tpas England (@tpasengland) July 12, 2018
---
Interactive Guide
Find out more about the approach with our interactive guide
---
---
Are you a member?
Join Tpas today
Search news and views