Introduction to the Human Library Approach
Tpas and Home Group have come together to offer this workshop to support housing organisations develop the Human Library approach within their own organisation.
Our workshop is designed to encourage participation and is an enjoyable and practical investment for your organisation.
This workshop provides an interactive introduction to developing and using a Human Library approach to engagement and inclusion.
---
Workshop content
Find out how Home Group have developed their Human Library
Look at how this model can be used as an effective tool for understanding our tenants, residents and communities
consider the benefits of taking a Human Library approach
Experience 'life swap'
Explore your options and opportunities for developing your own Human Library
---
Learning Outcomes
Undersanding of the Human Library approach and its application
Understanding of resources required to set up and run a Human Library
Action plan for developing your own Human Library
---
Audience
This workshop is aimed at tenants and staff from all business areas and roles
---
Interactive Guide
Find out more about the approach with our interactive guide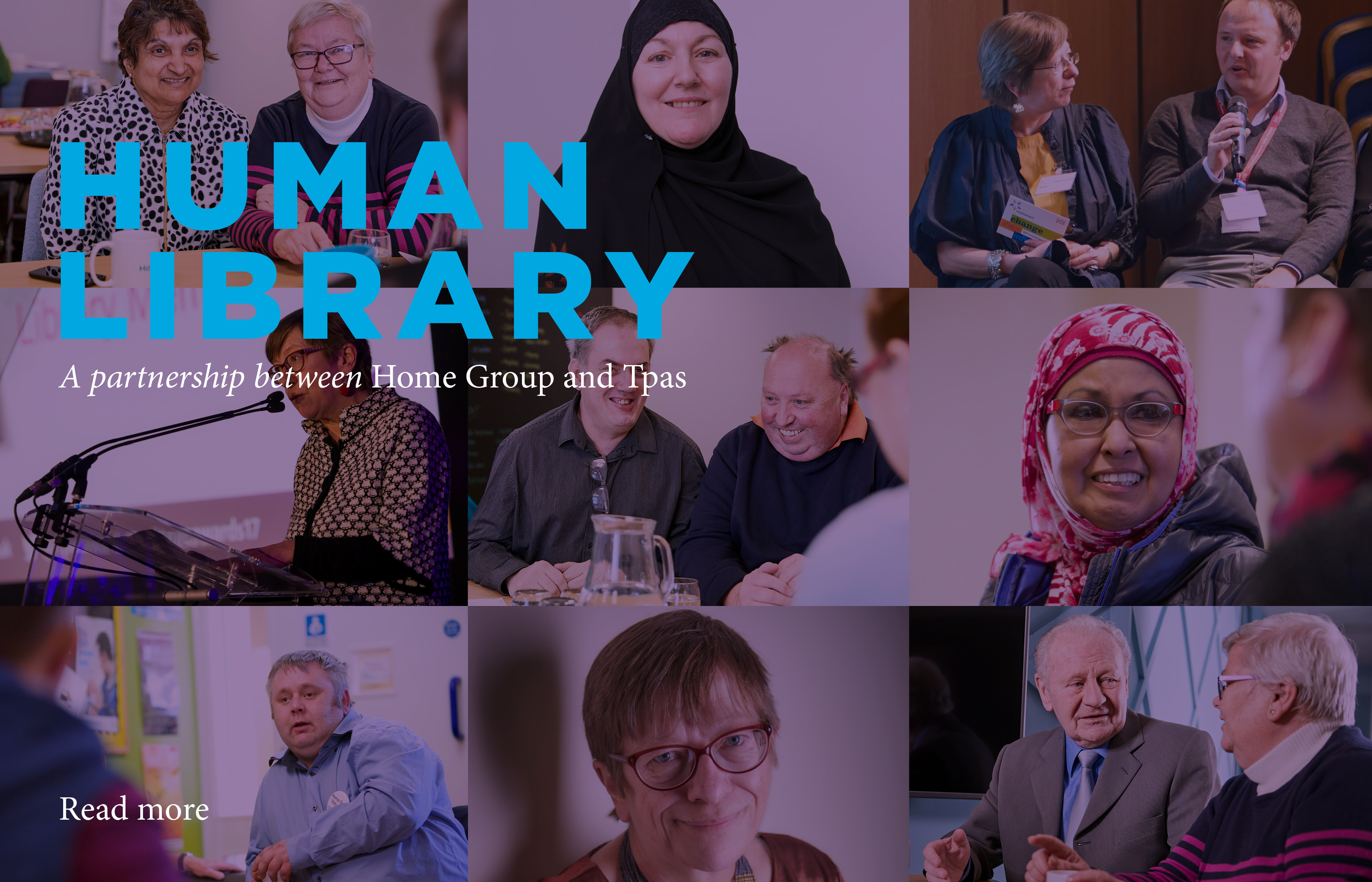 ---
Human stories
It was good to be able to share some personal information with my colleagues - it will strengthen our relationships
---
Thank you to Novus for sponsoring this event. You can find out more about our sponsors here - https://www.novussolutions.co.uk/
---
Date
Wed 10th Oct 2018, 10:00am - 3:00pm
---
Venue Details
Home Group
1st Floor, 76 Wellington Street, Leeds, ., LS1 2AY
---
Tickets
Introduction to the Human Library Approach - 10 October 2018 - Leeds
Membership
Staff
Tenant
Members
£125.00
£75.00
Non-Members
£170.00
£100.00
---
Event Contact
Name: Helen Phillips
Email: helen.phillips@tpas.org.uk
Phone: 0161 868 3520
---
Book Tickets
Sorry, you can no longer book tickets for this event.