Pay to Stay Dropped
Tuesday 22nd of November 2016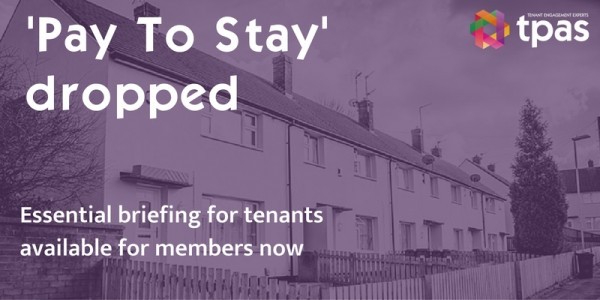 The controversial mandatory Pay to Stay policy has been dropped. However, government will still introduce some policies to make it more likely that social housing is occupied by lower income households.
The Housing Minister, Gavin Barwell, made a written statement to Parliament on 21 November that set out the government's decision and provided an explanation for the change.
Tpas is delighted to see the roll back on Pay to Stay. Our members always felt the policy was unworkable, punitive and unlikely to achieve its objectives. We are really pleased that government has listened to the voices of so many tenants who made their views known at the highest levels.
Read our full Autumn Statement briefing - exclusive to members
Read our special 'Pay to Stay' changes briefing - exclusive to members
---
Having trouble access the briefings? Take a look at our members help section
---
Are you a member?
Join Tpas today
Search news and views