Scrutiny Week 2021: What you missed!
Tuesday 5th of October 2021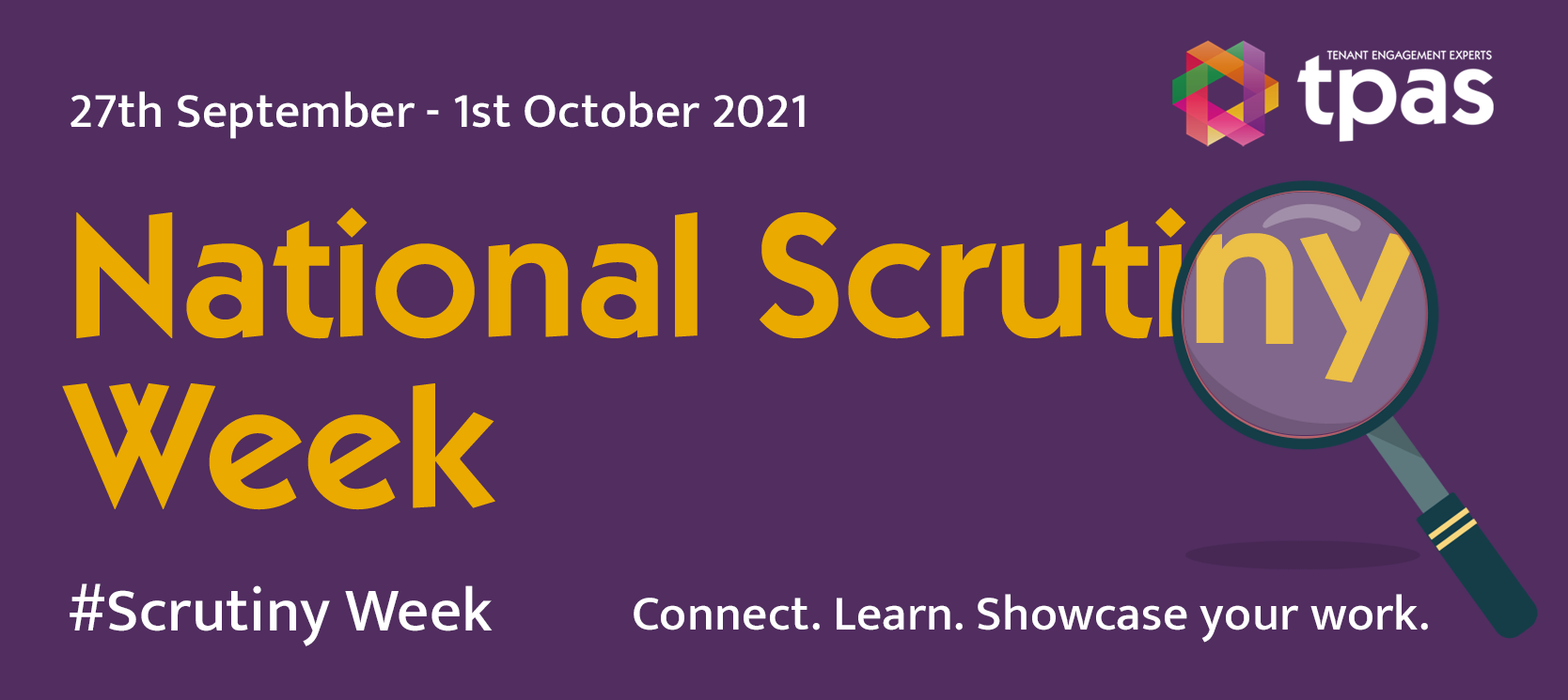 ---
Scrutiny Week 2021 was enjoyed by many, and we had some fantastic engagement from those who attended the events or watched them live on YouTube.
---
Highlights from the week:
Great Minds Think Alike? Workshop
The Great Minds Think Alike? Workshop was streamed live on YouTube for anyone to watch. This interactive session explored the concept of diversity and challenged if the common saying 'great minds think alike' is something to be celebrated or not in scrutiny. This workshop looked at how different perspectives and views can improve the diversity of scrutiny panels, and how the power of difference should be embraced.
No Nonsense Guide to Scrutiny Workshop
Digital Scrutiny Workshop
Our Digital Scrutiny Workshop was presented in part by one of our friends at Coastline Housing. This session explored the positives and possible negatives of doing digital scrutiny. This session raised some good questions on how to get older or less tech-savvy tenants involved in digital scrutiny and learning to use new technologies. One point raised from this session is that often tenants and landlords are learning to use new technologies together, so working together is best! And that online coffee mornings can be enjoyable for staff and tenants!
Jackie Weaver Agony Aunt Video
Good Practice Showcase
---
Are you a member?
Join Tpas today
Search news and views