Net Zero Highlights
Tuesday 5th of October 2021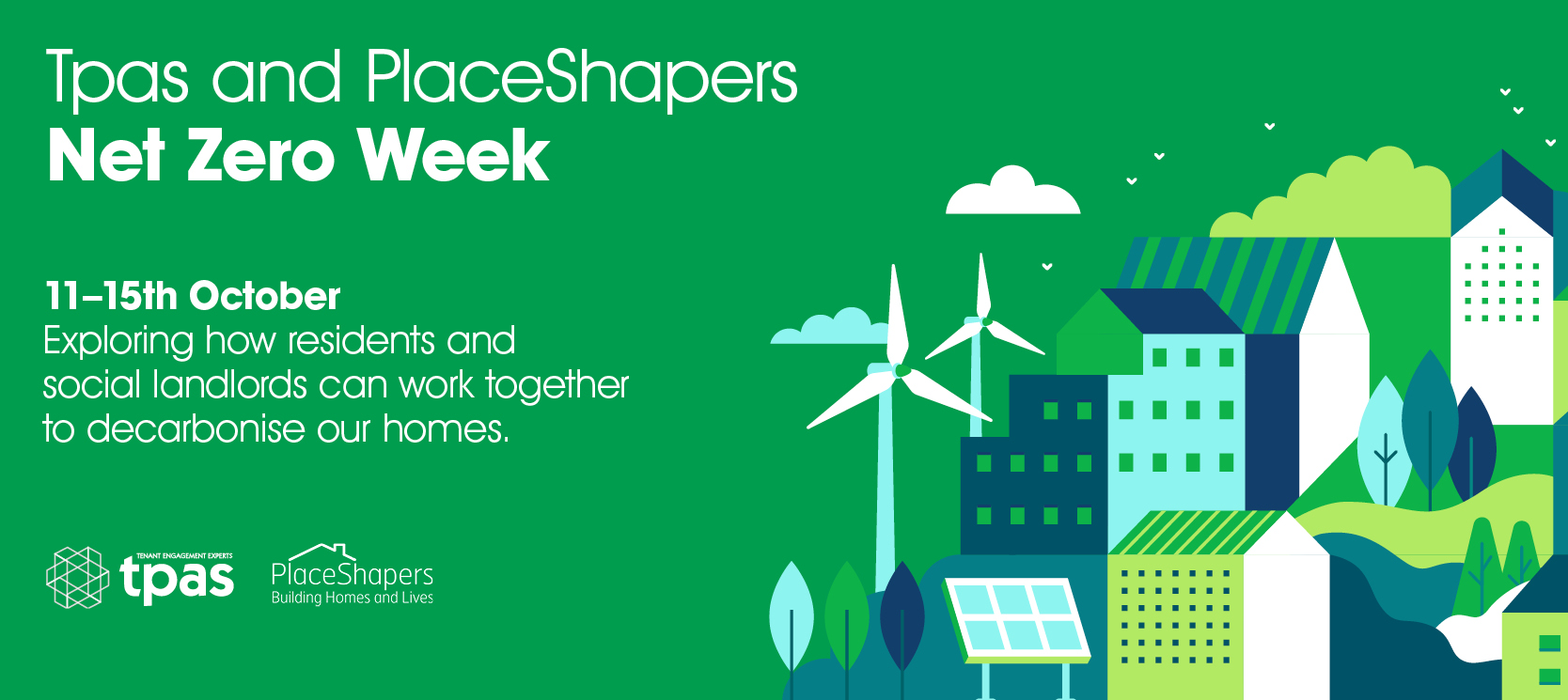 Highlights for this week include:
How do we lead our Organisations to Net Zero?
This session will bring together sector senior leaders who will discuss the challenges and opportunities for the sector. Hear from senior leaders across a range of housing associations and a contractor as they share what they see as the key issues for residents, communities and landlords in meeting this agenda.
A wide-ranging discussion which will include lessons learnt so far, funding, technologies and most importantly how do we take everyone with us on this journey?
This is an interactive Q&A session so come prepared with questions for these senior leaders.
This session will be chaired by Jade Lewis, Chief Executive, Sustainable Energy Association.
Key speakers for this session include:
Gail Teasdale, Chief Executive, Broadacres

Angela Lockwood, Chief Executive, North Star Housing Group

Martyn Broadest, Director of Home, Connect Housing

Vicky Fordham Lewis, Managing Director, Osborne
---
Book 'How do we lead our organisations to Net Zero' now
---
Net Zero Carbon – What's the politics?
This is a session to discuss the political and policy landscape including who and how the UK's Net Zero journey will be funded.
We'll be joined by Will Jeffwitz, Head of Policy at NHF and Charlie Norman, Chief Executive of MSV Housing who will discuss:
The political landscape on this agenda.

What is the government doing?

What role is there for local government and action?

And how might we pay for it all?
This session might not be able to give us all the answers, but you will come away from this session understanding more of the bigger picture and the challenges and drivers.
Key speakers for this session include:
Will Jeffwitz, Head of Policy at NHF

Charlie Norman, Chief Executive of MSV Housing

BEIS, Social Housing Decarbonisation Fund
---
Book 'what's the politics' now
---
Healthy Homes Session
This session is designed to discuss healthy homes and wellbeing.
What are the issues that are impacting on health and wellbeing in our homes?

Where do things like decent homes, air quality and ventilation and much more fit into the Net Zero agenda?
Hear from MHCLG about the Decent Homes review in particular. What part will that play in achieving Net Zero.
Hear too from the Housing Ombudsman about their current deep dive into the issue of damp and mould in our homes.
Key speakers for this session include:
Lucy Hutton, Policy Lead, Social Housing Safety, Decency and Climate Change, MHCLG

John Moss, Housing Division, Envirovent

Ben Meredith, Systemic Investigations Manager, Housing Ombudsman Service
---
---
A tenant's perspective on NZC – the issues that are important to us in our homes
An exciting session at Trafford Hall, near Chester to explore what matters most to tenants in the Net Zero journey.
Meet with other tenants to discuss this agenda together - not on zoom!
Why it's important to us all in Social Housing

What immediate measures can we all take

What do tenants and landlords need to be doing together.
Leave the day with a clearer idea of the challenges but also with ideas for your own action planning back in your home, organisation and communities.
Places are limited so book early.
---
Book 'A tenant's perspective' now
---
---
Are you a member?
Join Tpas today
Search news and views