Digital inclusion : What can tenant engagement teams learn from Barclays?
Thursday 30th of November 2017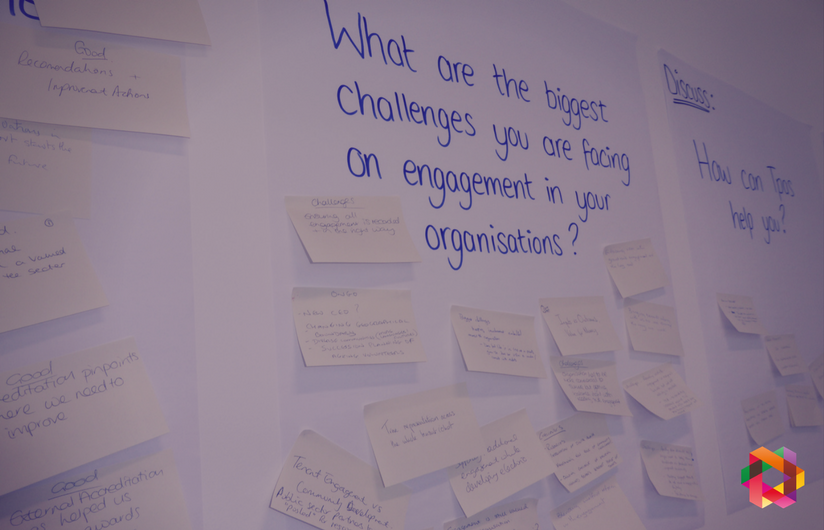 Our communications manager, Rae Watson reflects upon what the housing sector has in common with Barclays bank to tackle the digital inclusion challenge.
---
This week some of the Tpas team met with our most experienced and committed accreditated clients and we asked them 'what's the biggest challenge for you right now in engaging with tenants'? Digital inclusion was definitely the hot topic.
Many around the table are under pressure to shift virtually all of their engagement activity to digital first contact within the next few years.
Here at Tpas, we're very aware that managing digital relationships makes good business sense. Engaging digitally has the power to have less of a strain on your resources and it commonly much more convenient for many of your residents.
Digital disrupters
We've been supporting landlords to gather data and insight from residents for years, so we know that a good portion of your demographic will be a group that are digitally able and will expect you to have the staff and technology to match their experiences of dealing with other companies online such as Tesco. So they'll be expecting you to be able to handle online repair services, online chats and social media enquiries. And of course, they expect all these channels to talk to each other.
But the truth is we're all catching up. Unless you're a wholly digital company, like Uber, Amazon or Airbnb then you're bound to have disjointed services.
As our clients were talking about this big digital inclusion pressure, and what it means for their relationship with their tenants, I couldn't help but think about Barclays Bank.
What do we have in common with Barclays?
Barclays are very aware that some people need a bit more help than others at using the latest technology and online services. They have their own digital inclusion strategy and are committed to helping their customers gain digital skills as they lose some of their high street sites. They've partnered with government with their strategy. They have digital champions at all of their branches and they've even launched their own 'digital driving licence' which ultimately can lead to a City and Guilds qualification.
They've looked closely at their customer base and have identified their target market as men aged 40-55: a group that had initially expressed the biggest gap in their digital confidence, and who were too embarrassed to ask for help.
Like housing organisations, a bank has potential cost and efficiency savings to make from shifting their customers to engage digitally. The high street is an expensive place to operate as a business.
You're not alone
So let's take some confidence from Barclays. They have a lot to lose financially if they leave their customers behind. Even for a corporate company of their size, digital inclusion is a long term challenge. They recognise that it takes time, commitment and resources to bring people along a digital journey and there will always be those individuals or circumstances that will need a face to face meeting.
Just like managing a home, managing finances is complex. They're partnering with their customers to ensure that they offer a combination of ways their customers can manage their money. Barclays are playing the long game to co-design something that works for their business and their customer.
You're not alone in trying to tailor your engagement activities to make something inclusive, smart and efficient.
If you're trialling a new digital inclusion strategy or approach of your own we'd love to hear from you so we can share this with our members and learn from each other.
Remember, we are all on the digital journey. Let's just help each get there quicker and smarter.
---
Take a look at our digital engagement and tenant insight courses
---
Are you a member?
Join Tpas today
Search news and views