Our Techno Engagement Secrets
Wednesday 22nd of February 2017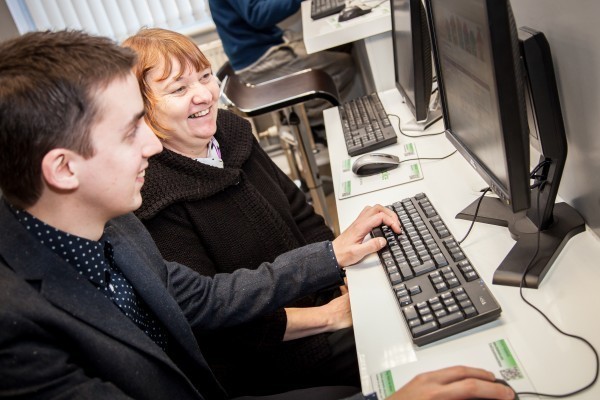 Rae Watson, Communications Manager for Tpas offers five practical examples of how Tpas use digital technology to engage with tenants.
---
There are those that have an outdated misconception that Tpas are all about long discussions, cups of tea and formal face to face meetings. We do think offering the chance to have a brew with your tenants is important but we also champion using apps, film making, social media, big data, micro sites, podcasts, online chats, skype, survey monkey and much more.. Like you, we need to talk with tenants with a diverse range of needs.
Most residents are able to engage with us digitally, so there's no reason why you can't use a whole range of digital wizardry to engage meaningfully with your tenants to deliver fantastic results for your organization and your communities. Here's some of the ways we use digital tools
---
1.) Reach new audiences with a consultation or campaign
The traditional consultation document format, which is usually long, technical and wordy, works for some audiences, but not all. It's important to know when to use what format!
We combine digital consultation with useful face to face meetings and paper surveys on our Independent Tenant Advisor projects. This allows us to use video introductory information and for people to leave a comment on part of the proposals, vote on comments others have made, or submit a short private response using an online form. It also means you can ping back survey results instantly to respondents so they don't feel their time has been wasted.
---
2.) Generate a buzz around an event
Events are a great platform for digital engagement: you can get discussion and a buzz going beforehand, capture material as videos, photos and live text coverage at the event, and help to extend the life of the event afterwards online, 'curating' slides, Twitter comments and pictures into lasting packages for those who couldn't make it or want to follow up. Using these techniques, the Tpas awards have trended across the UK, raising the profile of tenant engagement for all.
---
3.) Get new ideas and suggestions
'Crowdsourcing' is the idea of getting a large number of people to contribute ideas or predictions in order to improve decision-making. Along with techniques such as publishing documents online for public comment, and providing more conventional online suggestion boxes and feedback forums, these offer great potential to increase the quantity and quality of feedback you receive and open up feedback to audiences who wouldn't have the time or inclination to participate in other ways. Tpas seek ideas and suggestions from our members when putting together event programmes and when asked to consult with new government policies.
---
4.) Stimulate discussion amongst tenants
Social media tools can introduce new ways for tenants and residents to keep in touch with each other, ask questions and share knowledge. Tpas use Facebook and Twitter to engage with tenants and housing professionals alike. We also use our membership online forums to provide a space for more free-form question and discussion. Our 'Tenant Views' blogging page provides a way of tenants to share and engage through their own stories.
---
5.) Get involved in discussion online about an issue
Across social networks, blogs and forums people are talking about all kinds of things online. It's fairly easy to set up tools to help you follow mentions of issues and names you want to follow across social media, so you can listen to the issues raised and find the interesting voices in the debate. When you're ready to get involved, it's worth having a clear plan for how you'll engage and what you can add to the conversation in a human tone of voice – remembering that it's OK to just encourage, praise and acknowledge.
---
---
Are you a member?
Join Tpas today
Search news and views