Exemplar Accreditation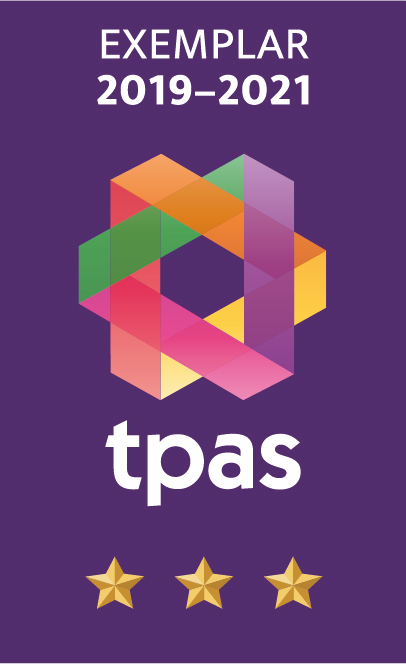 ---
Become a beacon of excellence in resident engagement
Exclusively awarded to organisations that have been accredited three times, the Tpas exemplar recognises a long term commitment to engagement.
Achieving the Exemplar will enable your organisation to build upon the standard accreditation achievement for a further two years. It offers long term assurance to tenants, boards, senior management, key partners and stakeholders.
---
Download the Exemplar information leaflet
---
Key benefits:
Demonstrate your status as a long term leader in the field of engagement.
Ensure your engagement framework is fit for the future
Put transparent mechanisms in place to list to and act upon residents and the wider community.
Exclusive access to the Exemplar network club to share best practice with leaders in the sector.
---
What you'll come away with:
Robust assessment to assess how you are performing against the national engagement standards.
Organisational review to provide data inteligence, views and ideas that can help drive a positive culture of engagement.
Half day workshop, delivered to look at key areas that have emerged from the assessment.
Headline report, recommendations and action plan designed to build on good practice and identify ways to innovate.
---
Price:
£2500 + VAT
---
Contact us about becoming Exemplar Accredited
---
Client testimonial by Hull City Council
"Achieving the Tpas Exemplar was a massive learning curve for Hull City Council."
What people say
Tpas Landlord Accreditation
The accreditation process refocuses our minds to real customer engagement and provides an independent check in our organisational wide assurance mapping, which forms part of our HCA governance framework. It enables us to continually improve our services to customers and will consider if our customer engagement service provides value for money. We find that the main benefit for us is to look at what we have done in the past and continue to move forward to ensure that we identify better ways of doing things. This would then lead to increased customer satisfaction and improved services for our customers. Wendy Wolfe: Customer Engagement Manager, Ongo Homes
Contractor Accreditation
Obtaining Tpas Contractor Accreditation has been essential in demonstrating to ourselves and others that we are market leading in delivering high standards of resident involvement and customer care.

Chris Graham, Business Development - Wates Living Space
Quality Mark for Sub-contractors and suppliers
The Quality Mark reassures our clients and their residents of our commitment to customer care and excellence.

Matt Lewis, Managing Director - Dodd Group