Complaint Handling Code Webinar with Housing Ombudsman
Friday 22nd of April 2022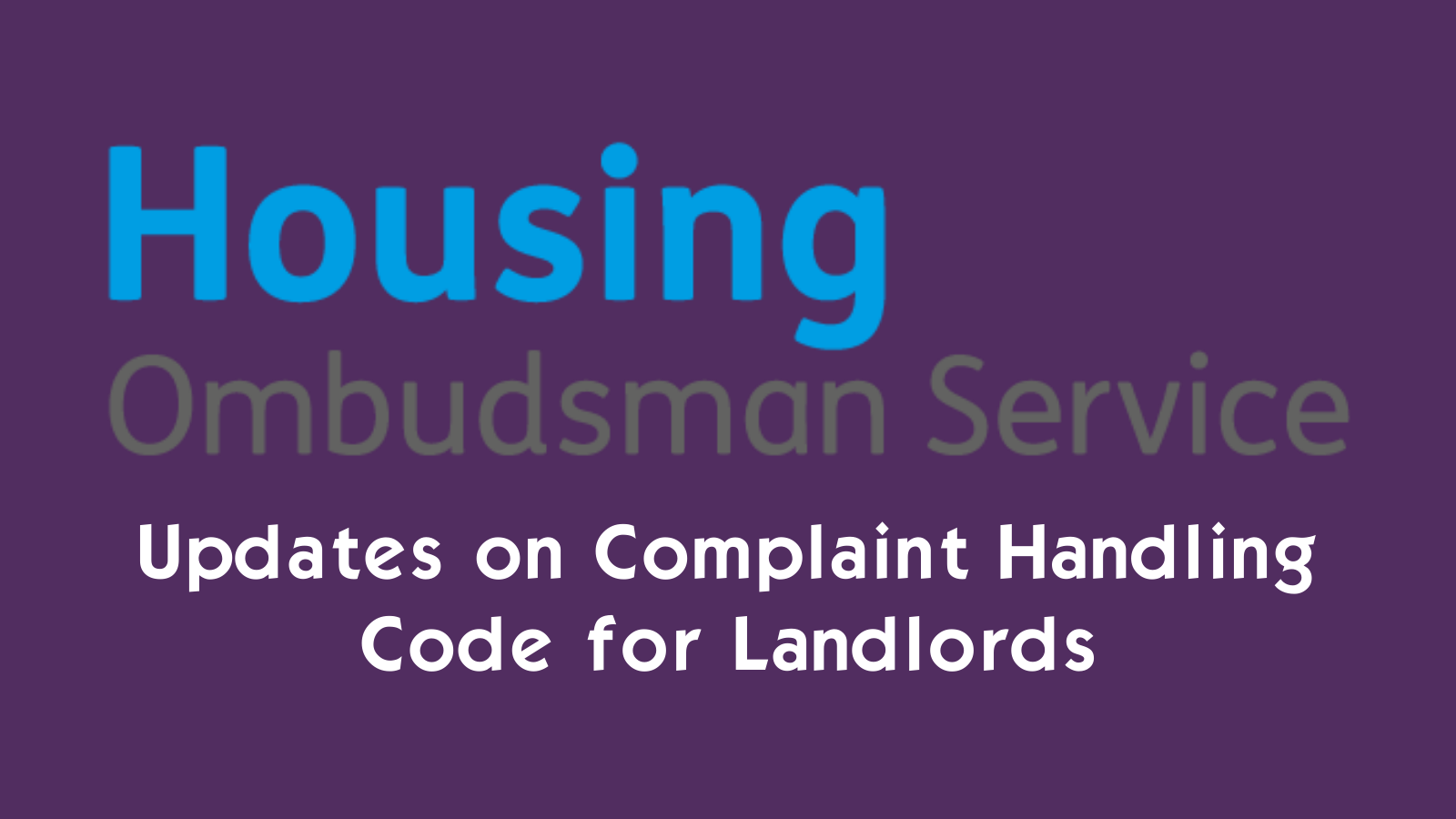 Almost two years after it was launched, The Housing Ombudsman Service has reviewed and updated the Complaint Handling Code for Landlords. Join us on our free for members webinar to hear more.
---
In July 2020, The Housing Ombudsman launched the Complaint Handling Code for Landlords, which set out good practice that will allow landlords to respond to complaints effectively and fairly.
Almost two years after the Complaint Handling Code was introduced, the Housing Ombudsman have reviewed the process and have made several updates.
Tpas are hosting a free-for-members webinar with The Housing Ombudsman, going into detail on these updates.
The Code focuses on creating a universal definition of a 'complaint' and aims to make the complaints process easier and clearer for both landlords and tenants to work through.
Following the review of the Complaint Handling Code, the Housing Ombudsman have several updates, including:
The use of the Ombudsman's definition of a 'complaint' is now mandatory
Complaints that are submitted via a third party representative, such as an MP, should still be handled in line with the landlord's complaints policy
Clarity around responsibility for complaints handling
The timescales for a resident to request escalation of a complaint must be included in the complaints policy.
These updates, amongst many others, are a direct response to the feedback received by the Ombudsman in the last year.
The Code acts as a guide for residents to hold their landlords accountable, as it sets out what they should expect from their landlords when they complain.
These updates came into effect on 1st April 2022, and landlords have until 1st October 2022 to become compliant with the changes.
Tpas are holding several webinars with The Housing Ombudsman to discuss these changes. These will take place on 28th April and 18th May.
---
Book onto the Complaints Handling Code Webinar
---
Are you a member?
Join Tpas today
Search news and views