LYHA Creates Forest Classroom for Local School
Tuesday 11th of February 2020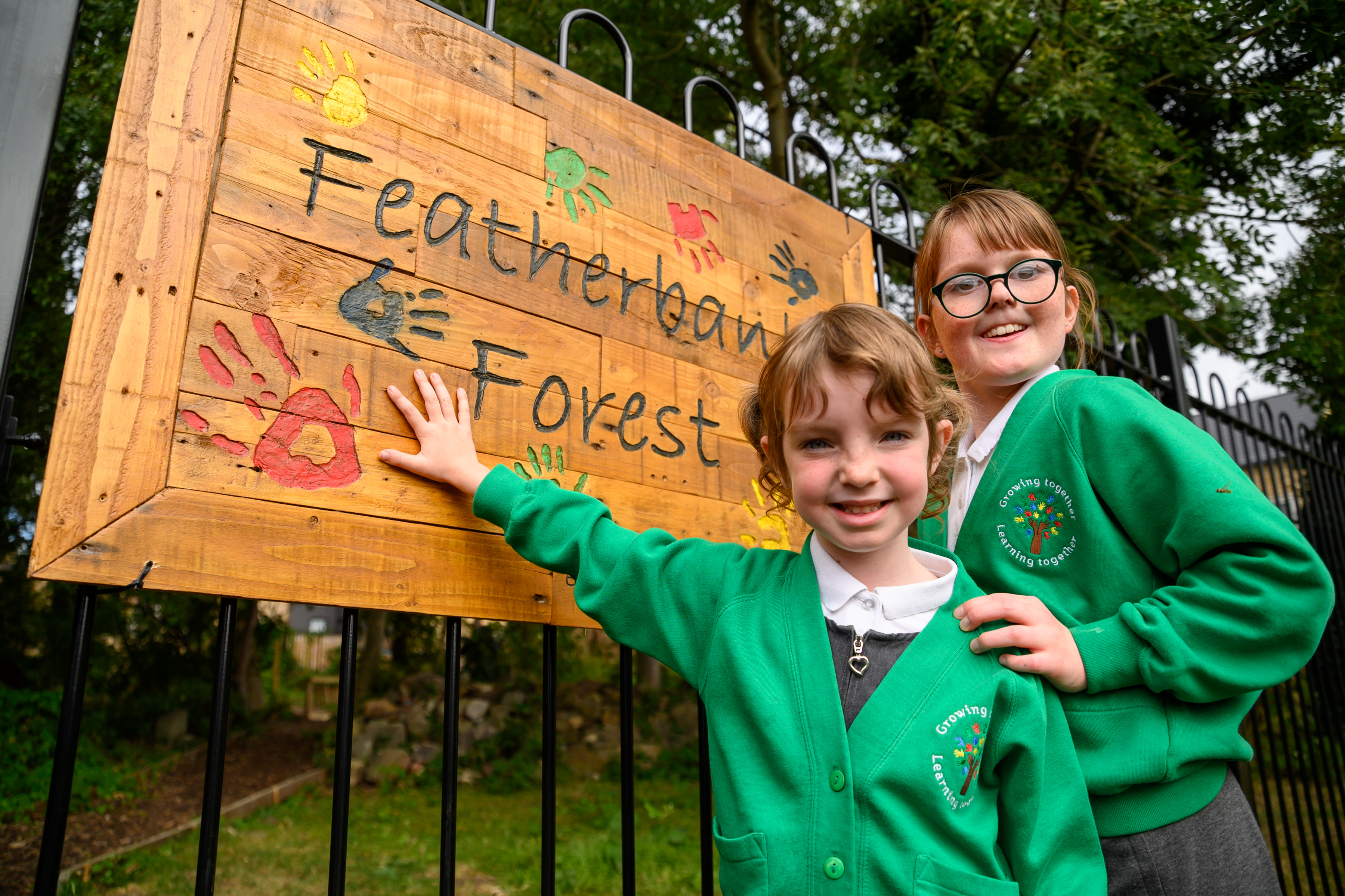 Leeds & Yorkshire Housing Association (LYHA) has created an outdoor 'Forest Classroom' for pupils at Horsforth Featherbank Primary School in Leeds.

---
The team at LYHA has turned a previously overgrown, wooded area next to one of their developments into a community garden that has been adopted by the school as an outdoor classroom. It will be called 'Featherbank Forest' (as named and voted on by the children) and will be used to deliver learning for all pupils in a natural, outdoor setting.
The site is just 50 metres from the school gates and over the last few months the LYHA team, in partnership with the school and the Conservation Volunteers, has been busy developing the space.
Joanna Chambers, LYHA's Head of Home and Growth said: "We have created an outdoor classroom made of logs covered by a tarpaulin (so it can be used in all weathers), together with a fire pit, structures to make dens, a see-saw, climbing frame and wooden xylophone which all embrace the Outdoor Learning ethos. We have also installed railings around the site to ensure it is secure. It has been a really exciting project to work on and we are delighted that it will bring tangible benefits to the school and local families"
Lorraine Scudder, Head teacher at Horsforth Featherbank School, adds: "The whole school is really excited about it. It's fantastic to have somewhere where we can investigate science and deliver all aspects of the curriculum in a safe, natural, outside space, in close proximity to the school. We are hoping that our children are given lots of opportunities to use the space to its full potential."
The pupils are just as excited about the classroom as well. Holly Rule, 6, said: "It's really good. The best bits are the climbing frame and seesaw. I can't wait to play on them with my friends."
---
Ben Bottomley, 6: "It's epic. I love it."
---
The development has quite a history, as the site (including the woodland) was originally given to LYHA in the will of a life-long Horsforth resident who wanted the land be developed into social housing.
Legal delays meant it took a number of years to come to fruition, but LYHA completed the scheme in May 2018. It was fully let immediately, and all the homes were allocated to people with an existing connection to Horsforth.

---
If you're one of our members and your organisation has a news story you'd like us to publish please email Matt our Research Support Intern at: matt.matkin@tpas.org.uk.
---
Are you a member?
Join Tpas today
Search news and views