NEW - London & South East Resident Involvement Group
Tuesday 6th of November 2018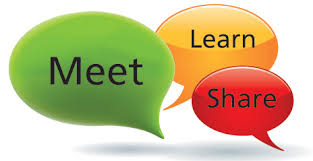 London and South East Resident Involvement Group
What is it?
Tpas and Wandle have come together to hopefully launch a Resident Involvement network in the South. We know other such networks exist in other parts of the country but as far as we aware nothing in the London region.
The group would be an informal networking group – a place to come together to share good practice, skills and knowledge on all things involvement. It would become a useful group to share ideas and create contacts between organisations for staff doing similar roles.
In the first instance we are looking to see if there is demand for such a group. The first meeting would be to discuss what a group like this could look like and what kind of topics it might want to discuss in the future.
---
Wandle will host all meetings at their offices at London Bridge to support the formation of this network.
Tpas will provide the administrative support for the group.
---
Eligibility
Currently the meetings are open to Tpas members only from the London and South East region as a membership benefit.
There is a limit of one person per organisation.
---
Cost
Free to attend.
---
Meeting style
This will be agreed at the first meeting but we envisage to be circa 10.00-12.30.
We would look to have quarterly meetings with themed sessions such as youth engagement, scrutiny and digital engagement.
---
To book
Click here to book
---
For further information please email lisa.holt@tpas.org.uk
We hope to see you there!
---
Are you a member?
Join Tpas today
Search news and views