Sovini Group receive two Tpas Re-accreditations
Thursday 27th of October 2016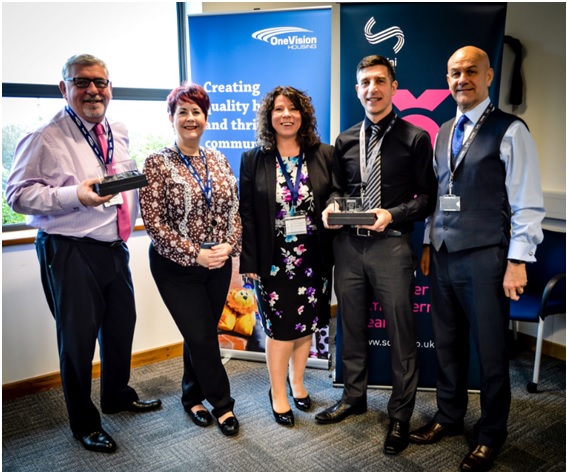 On Wednesday 26th October, Jenny Osbourne presented One Vision Housing with Tpas Landlord Re-accreditation in Resident Involvement and Sovini Property Services with Tpas Contractor Re-accreditation in Resident Involvement, both for a further 3 years.
Tpas would like to congratulate all involved at One Vision Housing and Sovini Property Services on their achievements, their demonstration of true partnership working with their tenants and residents and a real embedded coregulatory approach across the organisations.
Find out more about their presentation by clicking here
---
Are you a member?
Join Tpas today
Search news and views