The White Paper Warm Up
Thursday 15th of October 2020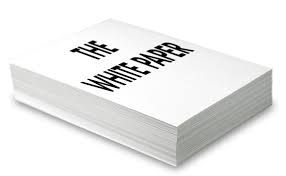 The White Paper Warm Up Workshop
There are signs from the Government that before the end of the year, we may finally see the publication of the 'new deal' for social housing' White paper.
Having waited so long, we want to make sure that you are all ready to hit the ground running and are geared up ready to respond. We are therefore running this white paper warm up workshop that is free for our members to attend.
We will look at:
2018 Back to where it started - Green paper refresh
What's changed since then? A look at the principles
What's our thinking now?
How should we respond? Consultation and ensuring the tenants voice is heard
---
To book on the event, click here
---
What's Next
As soon as the White paper is released we will be running some more workshops to examine it in detail and what this will mean to you. Keep an eye on the ezine and our website for dates.
---
You can download the Green Paper here
See the Tpas response to the Green Paper here
---
Are you a member?
Join Tpas today
Search news and views