Providers join forces and look ahead
Monday 15th of April 2019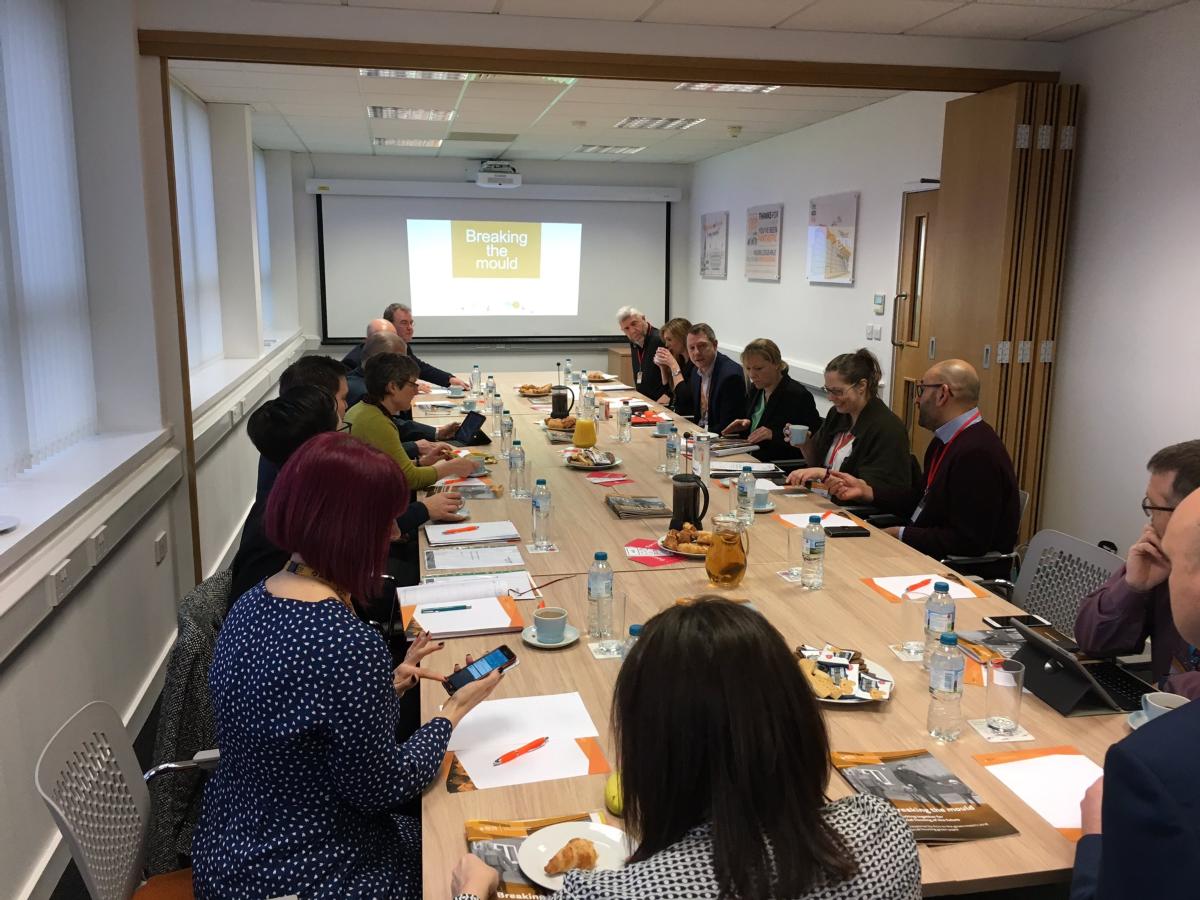 Representatives from ten social housing providers operating across the Midlands and the North of England have come together to discuss the future of social housing.
The roundtable, hosted by Acis and attended by Tpas members, followed official responses to the government's 2018 green paper – A new deal for social housing.
The discussion focused on three themes of common interest – customer engagement, consistency of complaints management and recording the sector's social value impact.
On customer engagement, most delegates agreed that while official scrutiny panels worked well, the people involved were not entirely representative of the wider customer base – and, in fact, that the majority (perhaps around 80%) of customers didn't want to engage with their provider.
It was also clear that engagement was becoming more digital, but when face-to-face engagement happened, it was done so at larger events or was bite-sized and theme based which is done with a particular purpose in mind.
Positively, engagement is happening in the procurement of services and even the fittings which customers receive – and this needs to be welcomed. However, it's important these customers are involved in the ongoing management thereafter.
And while complaints process differed across the sector, it was clear that sector-specific training on handling these complaints could be beneficial. On social value, it was also apparent that while most providers did try to record it, a consistent approach may be required – perhaps on a geographical basis, rather than one which only records the impact of one organisation.
Paul Woollam, Acis' Director for Customer Excellence, said: "It was fantastic opportunity to get together with colleagues and share thoughts. The discussion resulted in some tangible outcomes and we were pleased to gain collective enthusiasm for future collaborative working."
Following the roundtable, Acis is encouraging providers to join forces to create a series of working groups to help shape the sector going forward, focusing on:
Sharing customer engagement best practice
Developing bite-sized engagement structures
Co-designing a sector-specific complaints handling training course, alongside customers
Mapping out wider 'support' services and social value provision
Developing new, localised campaigns to showcase the value and impact of providers
If your organisation would like to be part of these working groups, please email marketing@acisgroup.co.uk
Read Acis' response to the Social Housing Green Paper
Breaking the mould roundtable write-up
---
Are you a member?
Join Tpas today
Search news and views