Regulator of Social Housing (RSH) webinar - current regulation and changes for the future (Free)
Tpas are working with the Regulator of Social Housing (RSH) to bring this webinar to our members.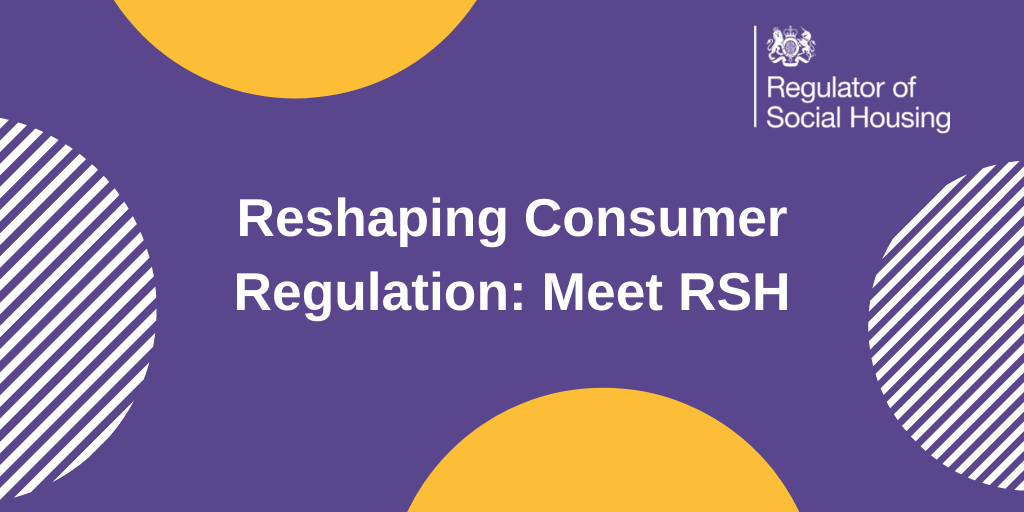 Last year, the Government published its Social Housing White Paper. In this, it asked Regulator of Social Housing (RSH) to change the way it carries out consumer regulation in social housing and to create a new consumer function.
RSH want to hear from social housing tenants over the next few years on a range of topics relating to this, to better understand what matters to you. This will help RSH make the right decisions about how the new consumer function should work in practice.
---
This is the first set of webinars in a multi-year programme of tenant engagement and a new approach for RSH.
During this first webinar, you'll hear about how regulation in the social housing sector works at the moment and the changes the White Paper is introducing, and about the opportunities coming up to engage further with RSH.
The aim of the session to provide a clear picture of how regulation works and to equip participants with the knowledge they need to fully engage in the conversations about regulatory change.
There will be time for questions in the webinar – please feel free to submit any in advance or ask on the day. Email your questions in advance to lisa.holt@tpas.org.uk.
The webinar is open to all residents, but will be most relevant for tenants that rent their homes.
How do I join the event?
We will be delivering this webinar on Zoom. In advance of the session, you will be sent a unique URL to join the event before it begins.
---
Date
Wed 30th Jun 2021, 11:00am - 12:30pm
---
Event URL:
---
Tickets
Regulator of Social Housing (RSH) Webinar
Membership
Staff
Tenant
Members
FREE
FREE
This event is members only.
---
Event Contact
Name: Lisa Holt
Email: lisa.holt@tpas.org.uk
Phone: 01618683500
---
Book Tickets
Sorry, you can no longer book tickets for this event.