Connecting communities through windows
Friday 9th of August 2019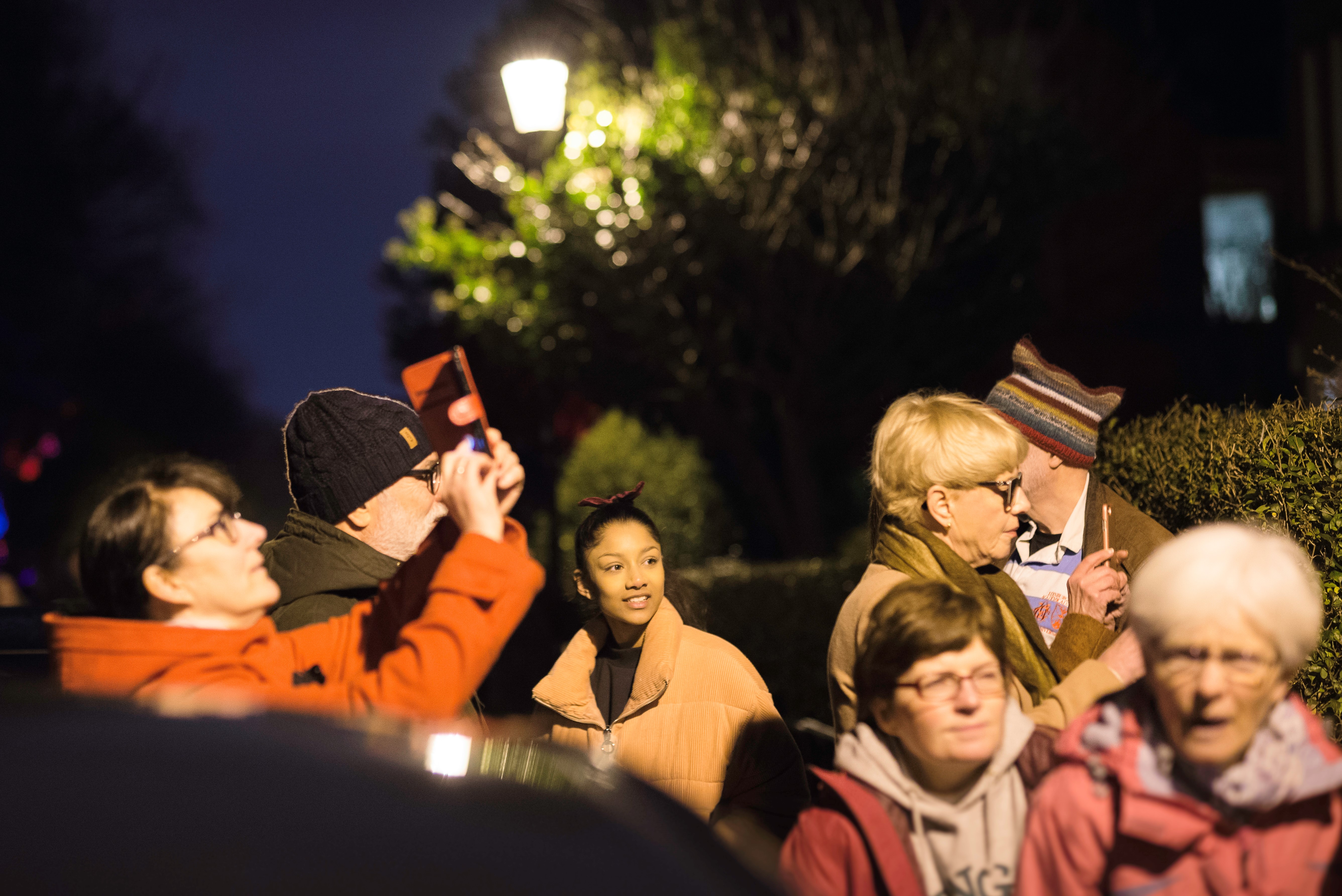 It's a simple idea, put something in your window and connect with your community. We asked disabled artist Lucy Reeves Khan to tell us how she came up with her Window Wanderland event, and how it's winning awards for housing associations.
---
When I was thirty-three I had an accident. I found myself in a new city, with a six-week old baby, unable to walk. I felt really isolated and struggled to meet people because of my mobility issues and chronic pain. As part of my rehabilitation, I took short walks around the block at night so people wouldn't see me struggling to walk. My walks felt much better when the neighbours had their curtains open and the lights on. It was like a glimpse into another person's life and took me away from my pain. Gradually the idea of lighting up the houses with window displays came to me, imagine if everyone put something in their window to cheer me up!
It was difficult to get others to see my 'vision', but I made some 'easy-to-make' displays and put them online as examples for the first event in 2015– and my neighbourhood loved it! With hundreds of people of all ages out on the street enjoying the curious windows, meeting people and discovering more about their streets. Then other communities came to me to host their own Window Wanderland where their residents make a trail of displays about anything they want, simply to make people smile. We have seen eighty-five events over five years.
The displays can be as ambitious as you like – some are simple fairy lights, others are statements, some light up an entire tower block, or just a car window.
My aim is that Window Wanderland must be totally accessible, it's about neighbours getting to know each other. Lots of events run workshops for all ages and creating art in a safe, non-judgmental way can lead to new friendships. Organising the festival is not only fun but helps build strong community links for the future as it's such a positive event. I'm so happy that Wanderland's have spread across the UK and even abroad as Canada have joined us and made their own..
I was really proud to see the award for Best Practice in Equality and Diversity given to the Wanderland created by Port of Leith Housing Association's (PoLHA) at the Tenant Participation Advisory Service Scotland National Good Practice Awards 2018. Another highlight from this year was an ambitious Window Wanderland organised by City of London Housing Estates, which spread over nine different, diverse communities.
Window Wanderland is for every community - village or city, house or high-rise. I want to help people celebrate where they live and build stronger neighbourhoods in an accessible, safe way. The events definitely make people happy and absolutely cheers me up!
---
---
Are you a member?
Join Tpas today
Search news and views