February New Member Round-Up
Tuesday 1st of March 2022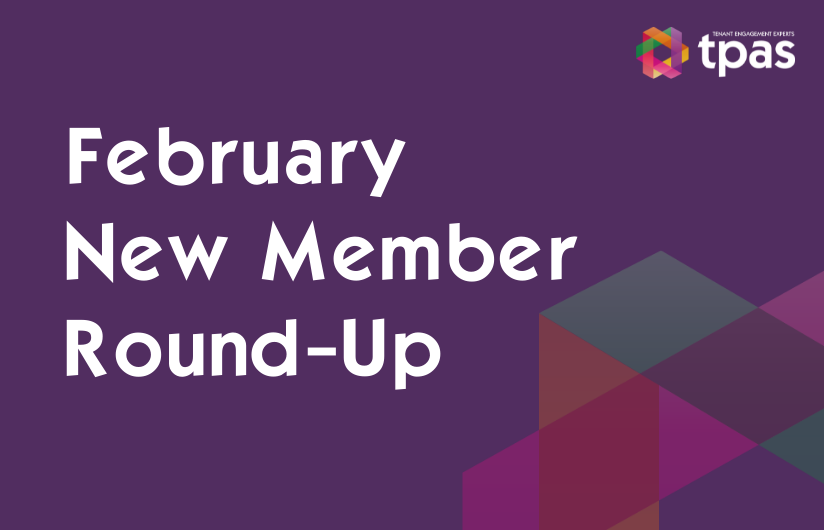 We have welcomed seven new landlord members to Team Tpas in February. Our new members this month are Derby Homes, Railway Housing Association, Langley House Trust, Runnymede Borough Council, Wrekin Housing Trust, Black Country Housing Group and Chesterfield Borough Council.
Here's what Wrekin Housing Trust and Chesterfield Borough Council said about joining Tpas:
David Lewis, Customer Engagement and Feedback Manager at Wrekin Housing Trust said: "Wrekin has worked with Tpas for many years but we have become full members to really benefit from their expert advice, support and training, so we can continue to put our customers at the heart of everything we do."
Maria Slack, Tenant Engagement Officer at Chesterfield Borough Council, said: "We are really pleased to have joined Tpas, the tenant engagement experts. It will give us access to a range of resources, tools and training that will help our staff maximise tenant engagement."
We are pleased to have these, and our other new members, join the team this month.
---
In March we have some member events for our new (and old) members to attend and take advantage of. The highlight this month is our Engaging Communities Conference which is a one-day event for housing staff. We also have 2 free member events this month; our 'Tpas Tech Tour', where you can join us for a 30-minute live webinar where we show you how to make the most of the members area of the Tpas website, and how to join out exclusive member networking platform TpasConnect. The second free event this March is the 'Housing Ombudsman Damp and Mould Webinar'. We've teamed up with the housing ombudsman to run a series of webinars focussing on their Spotlight report on damp and mould, making recommendations and sharing best practice.
---
For more about what you can learn and do with Tpas this year, you can download our 2022 vision document:
---
Are you a member?
Join Tpas today
Search news and views