the Tpas awards 2020 shortlist
Wednesday 22nd of January 2020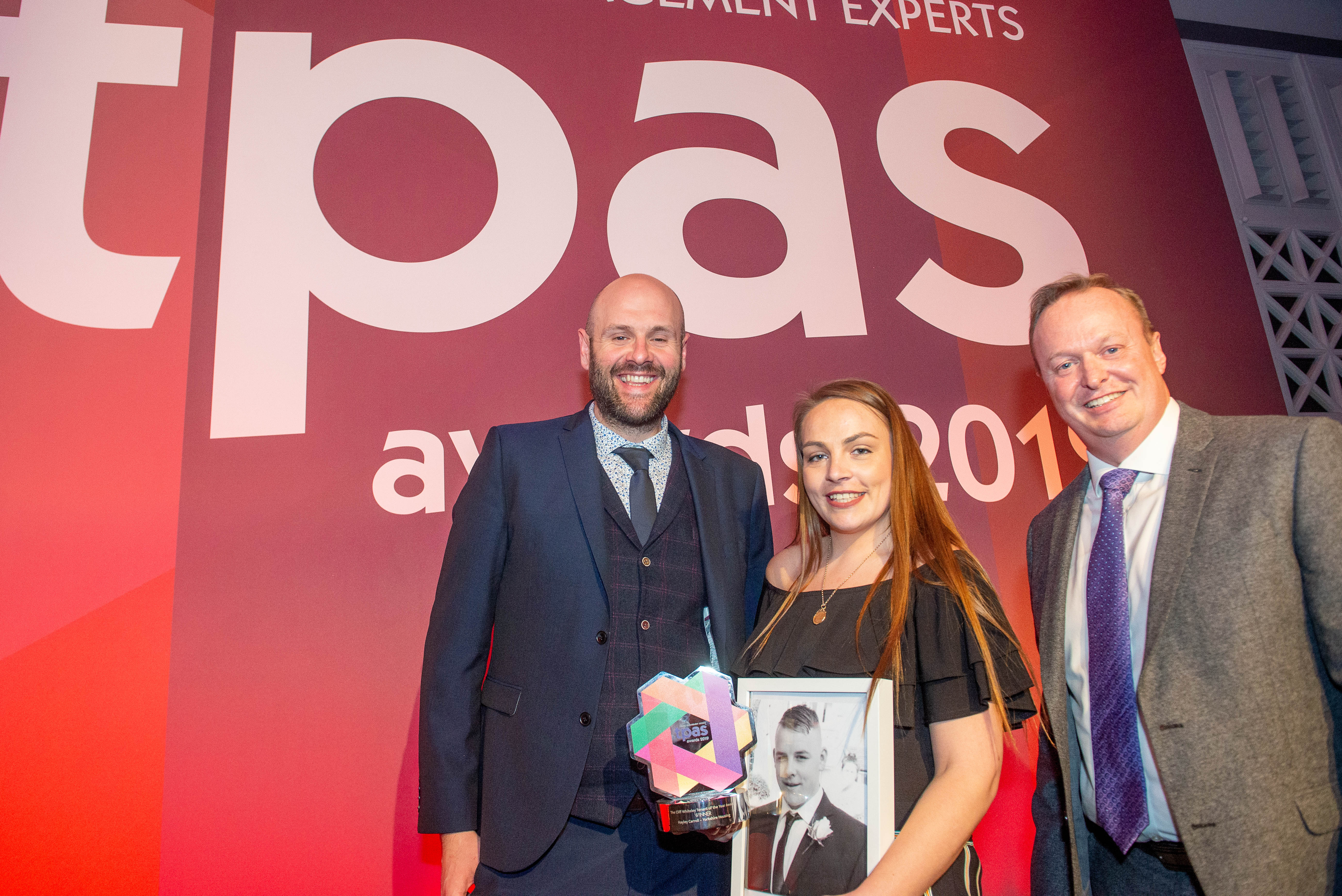 Tpas Awards 2020 Shortlist
---
THE RICHARD CROSSLEY EXCELLENCE IN COMMUNITY ACTION AWARD
The No More Service – Stevenage Borough Council

OWLS (Ongoing Women's Local Support) – Stockport Homes Group
Chesham Fold Tenant and Resident Association (TRA) – Six Town Housing
The Fellowship Inn – Phoenix Community Housing
Great Thornton Street TARA – Hull City Council
Edlington Community Organisation (ECO) – St Leger Homes of Doncaster
Kimberworth Park Tenants and Residents Association (TARA) – Rotherham Metropolitan Borough Council
Fulmer Close Residents Association – PA Housing
---
EXCELLENCE IN ENGAGEMENT IN SUPPORT AND CARE AWARD
Food for Thought/Access to Nature - emh care & support
Young People Services – LiveWest
Supported Housing's Social Return on Investment – Estuary Housing Association
---
COMMUNITY FOCUSED SERVICE/ PRODUCT OF THE YEAR AWARD
Community Soups – One Manchester
PHP Fareshare Project – Poole Housing Partnership Ltd (PHP)
Laundries cashless system Task and Finish Group – Hull City
Foundations – Optivo
Virtual Places Project – Derwent Living
Social Prescribing – Passport to Wellbeing – ForHousing
Food Academy – Radian
Ferry Project – Places for People
3 Women on a Boat – Sovini Charities
---
EXCELLENCE IN TENANT COMMUNICATION AWARD
Resident Assembly 2019 – Flagship Homes/ Victory Housing Trust
Stockport Homes Group – Fire Safety in Stockport – Stockport Homes Group
Working with our Customers to shape the future – Estuary Housing Association
Moving Forward Together – Engagement Survey – Bristol City Council Housing and Landlord Services
Glenn Currie, Tamworth Borough Council – Wates Living Space
Resident Involvement Digital Engagement – Optivo
Torus Talk – Torus
Tenancy Sign Up Film – Orwell Housing Association
---
EXCELLENCE IN EMPLOYMENT, SKILLS AND TRAINING AWARD – UNDER 10,000 HOMES
More Positive Together – Blackpool Coastal Housing
Our house – Cottsway Housing
Digital Skills for Work – Phoenix Community Housing
Changing Lives – Estuary Housing Association
Aspire to Work – Aspire Housing
Strive Self-Employment Programme – Cheltenham Borough Homes
---
EXCELLENCE IN EMPLOYMENT, SKILLS AND TRAINING AWARD – OVER 10,000 HOMES
Forklift Truck Training – Newground Together, part of Together Housing Group
Employment and Enterprise Service – Bolton at Home
Create – Radian
Be Your Own Boss – Yes Manchester, Northwards Housing, Prosper Associates and UnLtd
Motiv8 – Jigsaw Homes Group (In partnership with Bolton at Home, ForHousing, Stockport Homes and Wythenshawe Community Housing Group)
The Plus Dane Engagement & Partnerships team – Plus Dane Housing
EY Our Future and Young Leaders Programmes – Catalyst
NCH's Employability and Tenant Academy Team – Nottingham City Homes
Do Your Own Thing – ForHousing
---
OUTSTANDING TENANT ENGAGEMENT – UNDER 10,000 HOMES
Changing the way, we work: revising our customer engagement strategy – Rosebery Housing Association
20:20 Vision Tenant Engagement Framework – Six Town Housing
Blackpool Coastal Housing – our approach to engagement – Blackpool Coastal Housing
Colne Housing Resident Engagement Strategy – Colne Housing
Chorus Homes
---
OUTSTANDING TENANT ENGAGEMENT – OVER 10,000 HOMES
Kirklees Neighbourhood Housing
Stonewater Limited
Engaging Gateshead – The Gateshead Housing Company
Customer engagement – Thirteen
Jigsaw Rewards – Jigsaw Homes Group Ltd
Stop, listen and learn: The residents' voice at Sovereign – Sovereign Housing Association
The Customer Voice – Catalyst
Rotherham Metropolitan Borough Council
Bolton at Home
---
TEAM OF THE YEAR AWARD
Lewisham Homes' Community Relations Team
Your Money Team – Poole Housing Partnership (PHP)
Tenant Participation Team – Hull City Council
Weaver Vale Housing Trust Scrutiny Panel – Weaver Vale Housing Trust
Community Partnerships Team – Tower Hamlets Homes
Jigsaw Foundation – Jigsaw Homes Group Ltd
The STAR Service – Places for People Living Plus
Community Investment Team – Cheltenham Borough Homes
Customer Engagement at Onward – Onward
---
OUTSTANDING TENANT ENGAGEMENT AWARD – CONTRACTOR
Wooddene Estate LB Southwark- Higgins
Wates Living Space
YourVoice – Mears Group
Sheffield City Council (SCC) Electrical – Wates Living Space
Wolverhampton Homes Homeless Shelter – United Living (North) Ltd / Wolverhampton Homes
Birmingham City Council – Wates Living Space
---
INSPIRATIONAL YOUNG TENANT OF THE YEAR AWARD
Jade Tomlinson – Orwell Housing Association
Miss Keanna Johnson – Lancaster City Council
Christie Kennedy – Cheltenham Borough Homes
Team 10 – Young Resident Community Activists (Westbury) – Sovereign Housing Association
---
LIFETIME ACHIEVEMENT AWARD
Ken Davies – Greenfields Community Housing
Robert Buckley – The Gateshead Housing Company
Chris Moseley – Homes in Sedgemoor
Edna Samlofski – Weaver Vale Housing Trust
Mary Jacques – Rotherham Metropolitan Borough Council
Bill Chambers – Nottingham City Homes
Ann Netts – PA Housing
Ray Jones – Torus
Anne Guest – Wates Living Space
Andrea Maloney – Dacorum Borough Council
---
CLIFF WHITELEY TENANT OF THE YEAR AWARD
Tom Dalton – Wigan Council
Brenda Naisby – Gentoo Group Ltd
Marlene Carter – Colne Housing
Anne McGurk – Phoenix Community Housing
Peter Edwards – Bristol City Council
Muriel Wilkinson BEM – Magenta Living
Jane Clarke – A2Dominion
Mr John Bennett – Orbit Group
Dawn Baker – Stafford and Rural Homes (Housing Plus Group)
Stella Parkin – Rotherham Metropolitan Borough Council
Gill Bainbridge – Nottingham City Homes
---
The Tpas National Awards will take place on the 27th March 2020 at the Principle Hotel, Manchester.
Best of luck to all our finalists.
Follow all the action from the Tpas National Awards on Twitter using #Tpasawards20 or visit the awards official website - www.tpasawards.org.uk
---
Are you a member?
Join Tpas today
Search news and views