Welcome our new Policy and Insight Manager: Caritas!
Wednesday 15th of June 2022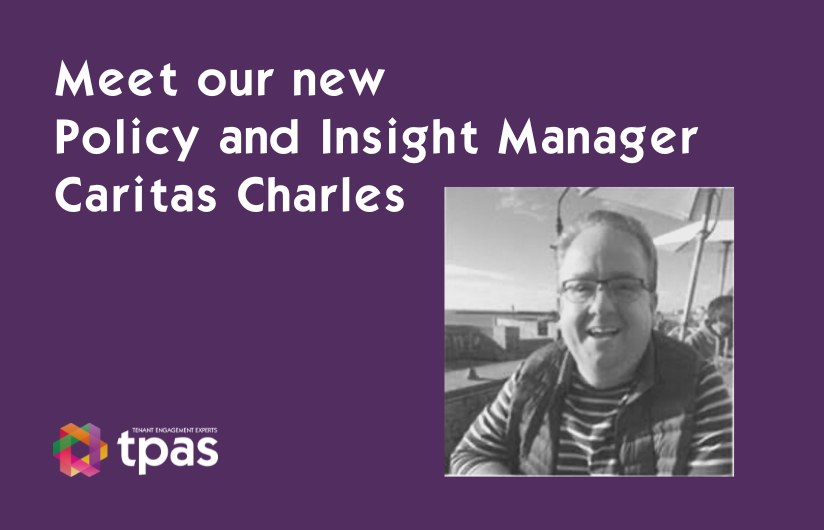 We are pleased to announce our newest member of Team Tpas, Caritas Charles, who joins us as our Policy and Insight Manager.
---
Cartias comes to Tpas with over 20 years of experience in the Housing Sector at a frontline and strategic level. His career so far has seen him in a diverse set of roles, from being a campaigns lead for a homeless charity to being a manager for a youth housing project. This, along with his experience in different engagement roles for six different housing associations and local authorities, means he has a wealth of experience across the sector.
His work with Tpas will focus on Housing Policy, and providing Insight to our members. With the ever-changing world of Housing Policy, we feel Caritas' role is important now more than ever. Tpas, as always, strives to put tenants at the heart of the conversation when it comes to influencing the Housing Sector and Housing Policy.
Here is an introduction from Caritas.
Now, we want to hear from you.
What are you doing on the ground?
What concerns you?
How can we help?
Get in touch to tell us about all you want to see from Tpas in the future.
You can email us: info@tpas.org.uk, or tweet us @TpasEngland.
---
Are you a member?
Join Tpas today
Search news and views