Engaging Communities Conference 2022
Monday 21st of March 2022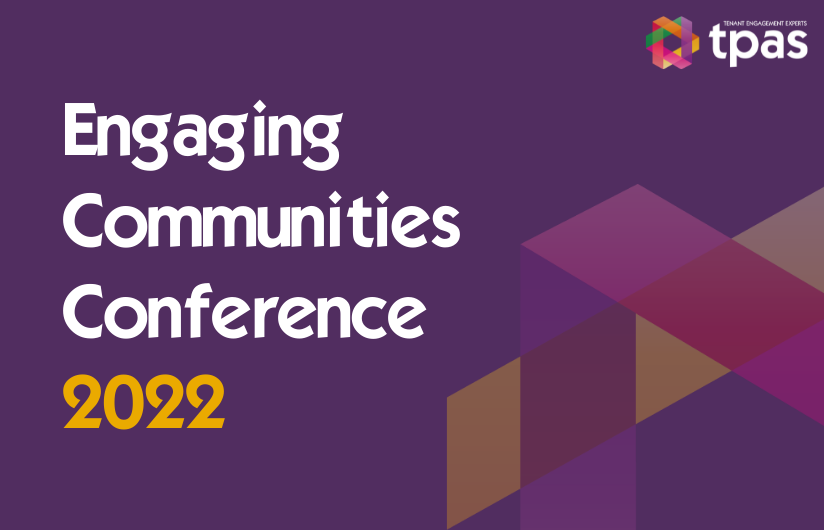 ---
This year's Engaging Communities Conference took place on March 16th at the Crowne Plaza Hotel in Nottingham. The one-day event brought together engagement workers to develop, learn and network.
The day was informal and relaxed, focusing on bringing people back together for our first face-to-face event in over two years.
To kick off the day, Tpas Chief Executive, Jenny Osbourne, spoke to us, highlighting the importance of making the most of the day and enjoying being back together.
Next up, we heard from one of our two keynote speakers for the day, Jane Everton from the Department of Levelling Up, Housing and Communities, to discuss the newest policy affecting the social housing sector. The audience also had the opportunity to challenge Jane on the details of the Levelling Up White Paper and its effects on Social Housing.
Our engagement lounge sessions were enjoyed by all and covered various topics, including culture, digital engagement, and scrutiny. These sessions were led by a mixture of Tpas consultants and social housing experts.
Jeanette Jackson at the Manchester Stress Institute led our final session. Jeanette discussed wellbeing and healthy eating to fuel your brain. This session focused on managing stress through diet and lifestyle.
The day ended with a final thank you and goodbye from Jenny.
We hope everyone who attended the Engaging Communities Conference this year enjoyed it and found it helpful and full of practical tools to take back to your organisations.
---
Below are some tweets from the day:
---
Are you a member?
Join Tpas today
Search news and views