London and South East Resident Involvement Group talk digital engagement
Monday 8th of April 2019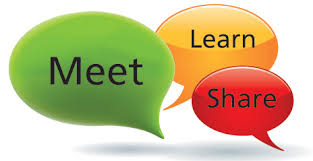 One of the most interesting meetings I look forward to every quarter is the London & South East Resident Involvement Group meeting.
Working in resident involvement can be very challenging and rewarding at the same time. On the one hand we have a job of ensuring the voices of our residents are heard, that they make an impact on the services that affects their lives and that they are made aware of this.
On the other hand, we have to be realistic & ensure that the voices of residents are aligned with the needs and strategic direction of the business and in most cases, work with very limited resources to do so.
Then there is the need to adhere to regulatory requirements such as the Consumer Standards. Simply put – we are the 'middle man'. But I fully understand that if done successfully, we can rebuild trust, relationships, provide services that meet the needs of residents and in turn, increase satisfaction.
---
This is why Wandle Housing and Tpas joined forces to set up the London & South East Resident Involvement Group. The group was developed to provide a platform where resident engagement professionals such as myself can meet, discuss issues / barriers, share successes and find solutions together. It has been successful since it was launched in December, with 15 members from various housing providers.
Our second meeting was held on 28 March with a topic on digital engagement. It was interesting to find out from other organisations what has / hasn't worked for them and to find solutions to some of the barriers we all face – especially as we at Wandle embark on our digital journey and embed resident engagement across the organisation.
It was both interesting and overwhelming to find out about the range of approaches being used by other housing providers – from a 'push notification app' for resident engagement, developed by a PHD student for Optivo, the use of gamification to drive online engagement in the Salvation Army Housing, One Housing recruiting residents as digital champions and most interesting was Thurrock Council who are videoing a 'live evacuation' with artificial smoke, to share with residents online. The aim is to raise residents' awareness of what to do if a fire occurs in their building.
Some of the key highlights from the session on digital engagement
The need to adopt a multi-channel approach in engaging residents online – there is no single way
Ensure there is a balance between digital engagement and providing the 'personal touch'
Ensure staff are trained, have RI objectives and understand the impact of involving residents
Ensure online channel is easily accessible and easy to use – 'one click and you are there'
I am already looking forward to hosting the next meeting on the 3rd of July at Wandle's HQ.
We will be looking at the role of scrutiny, innovation and encouraging diversity. BOOK your place here:
Algina Kamara, Wandle Customer Involvement Lead
---
Are you a member?
Join Tpas today
Search news and views