Tenant Conference 2023 - Our thoughts
Monday 31st of July 2023
Ann-Marie Basnett-Roberts
I had some worries attending the conference, as I had not long been using my powerchair, but these were all unfounded as Helen kindly organised wheelchair accessible transport, accommodation, and gluten free and lactose free diets at the hotel and conference. I'm very grateful for the opportunity to attend as a disabled delegate as learnt a lot and came back with enthusiasm and a good outlook for the imminent changes in both Social Housing and Scrutiny itself.
Day One
Jenny Osbourne, MBE, Tpas Chief Executive, opened the day talking of imminent changes in housing policy and the challenges Social Landlords face to meet these. Amongst these are repairs, damp and mould issues, tenant satisfaction measures, complaints, scrutiny, community engagement and more.
Professionalism of the sector in the form of qualifications was discussed and would this extend to a resident qualification too?

She spoke of influencing Housing and Regeneration through local elections to strengthen what is wanted in the General Election to change the culture of Social Housing.
Following Jenny was the keynote speaker, Housing Ombudsman Richard Blakeway. He gave an insight into the work done using 3 cases brought to the ombudsman with 3 issues, 3 landlords and 3 outcomes, showing that one size does not fit all, and that communication is vital between the landlord and tenant. Once referred to the Ombudsman it was vital to ensure a good resolution.
Cases are increasing in complexity; the numbers are rising and the uphold rate is 64%
From both useful speakers I felt that I and other scrutiny members needed a hard copy of the White Paper to enable us to refer to it as and when needed, that would be very useful and make great bedtime reading for insomniacs like myself.

It would be helpful if we had workshops on it (the White Paper), maybe an entire day at first, then monthly updates or what was impacting North Star, as I really believe we need to know how it's affecting the business and if the company is meeting all the demands required.
I found that in reading it, Housing Associations are expected to listen to and proactively support tenants and that the recent decisions made about unstaffed, no direct entry at North Star Homes goes against this. It is vital that tenants are able engage with their landlord in whatever way they want to, and the current in-house check of how tenants want to be contacted should also in my opinion include how they would like to contact North Star too.

Next followed the chosen sessions, with A1 being my first,
Debate: Consumer Regulation will it deliver the change tenants want and the sector needs?
The panel comprised of:
Kate Dodsworth: Chief of Regulatory Engagement, Regulator of Social Housing
Mushtaq Khan: Chief Executive, Housing Diversity Network
Blasé Lambert, Chief Officer, Confederation of Co-operative Housing and Four Million Homes programme
Chair: Jenny Osbourne, Tpas Chief Executive
Kate brought the room up to date with the imminent changes and the fact that landlords need to listen to all tenants not just governance ones and need to provide evidence of doing so. That Tenant Satisfaction Measures will be the views of all tenants not just involved ones, and that they are savvy at getting information from them.
They need to show the regulator what residents say it's like to live in their properties and the state the homes are in.
Major inequalities were seen in the Covid pandemic where inequalities of housing increased poor health, more deaths from this and in the frontline workers on low incomes often living in these homes. There needs to be a better understanding of housing poverty.

Time should be used wisely to see equality and diversity not as a problem but an ongoing journey. Housing associations need to be aware of tenants falling through the net and their experience of living in social housing not being acknowledged. This could be that the meetings for involved tenants don't allow all to attend, so changes of timings could be a simple change to allow equal opportunities for all to have their voices heard. The better landlords will make it easier for tenants to be heard, and will appreciate not everyone can or wants to use the internet or the telephone, or that language barriers can prevent this, and that even today face-to-face information and help is a vital option, as people are facing the cost-of-living crisis and finances are no longer able to pay for internet and phone contracts.
---
Alfred Hannaford
Tenants Voice Scrutiny Panel member
I listened to the Keynote speaker, Richard Blakeway, the Housing Ombudsman.
The laws covering social housing are changing very quickly, in the main I believe they are changing for the better, giving the Ombudsman's Department more powers, something I believe needed to be done, to get all Social Landlords working on the same level and improve social housing wherever needed.

The next workshop was 'Anti-Social Behaviour (ASB) and the plans to tackle it?' The workshop was delivered by Rebecca Bryant OBE. I was hoping for new ideas to tackle the problem and wasn't disappointed. Although, using past experience, the proof of the pudding.

The next workshop was about the Tpas Self-assessment Tool. I was a bit lost to start with but decided to download it when I got home. (I have done this, and it could be very useful.)

Next morning, the opening session was an eye-opener in more ways than one. The video of ITV investigation on a block of flats. Landlord; Croydon Borough Council. The Council had finally got together with tenants and the tenants were being listened to.

My next workshop was 'Putting the heart back into housing'. The presenter spoke of the Relational Theory, that I had difficulty understanding until I did some further research at home.
My last workshop was Community Engagement. The main thing that I learned was the speaker, Lara Oyedele, thought there should be no Minister of Housing and Planning permission should not be required, and some landlords believe that tenants don't have the capabilities to be Board Members or the Chair of a Housing association.

All in all, the conference was greater than the sum of its parts. I got a more out of the conference by using a strategic point of view.
---
Paula Rogers
Tenant Voice Scrutiny Panel Member

This year when I attended the Tpas conference in Coventry, it was my first time attending and I loved it. I have been an involved tenant with my housing association North Star Housing in the North East of England for three years now. Each year new opportunities and experiences happen, and this was one of them. I thought it ran smoothly from start to finish, I like that the lanyard cards all had our workshops on, so you knew where you should be for each session and at what time. Everything was well signposted around the hotel, as well as the map in the booklet. I did enjoy the goody bag that we received when we checked it. Especially the bag to hold all the information leaflets and notepads on which we wrote notes down.

The workshops I attended were A6, B2, C3 and D3, as well as both key speaker sessions, and the opening and closing sessions by Jenny Osbourne. Another completely new experience to me was to use the Slido software in the main sessions and C3.

Out of both days of workshops, I personally found the first day to be more fulfilling, but I learned things at all sessions and found them all to be so informative. I look forward to writing my reports of each session, to go back and to share with my fellow involved tenants who attended with me, and with my housing association and the wider tenants as well. I can see how quite a few things I have learnt at the conference, how they could be incorporated into North Star to better the housing association and the tenants.

Finally thank you North Star Housing and Tpas and I hope to be lucky enough to attend further conferences organised by you.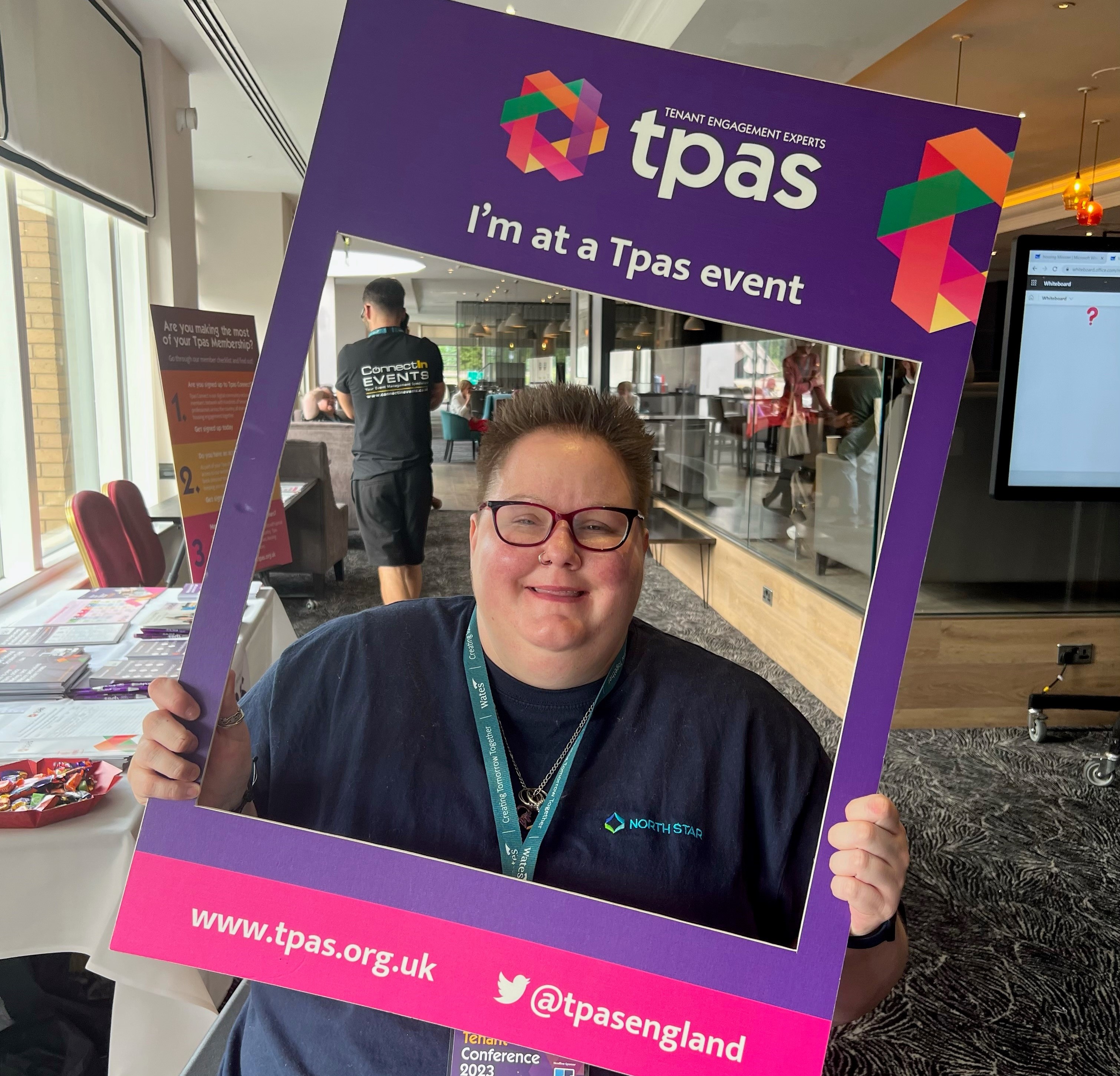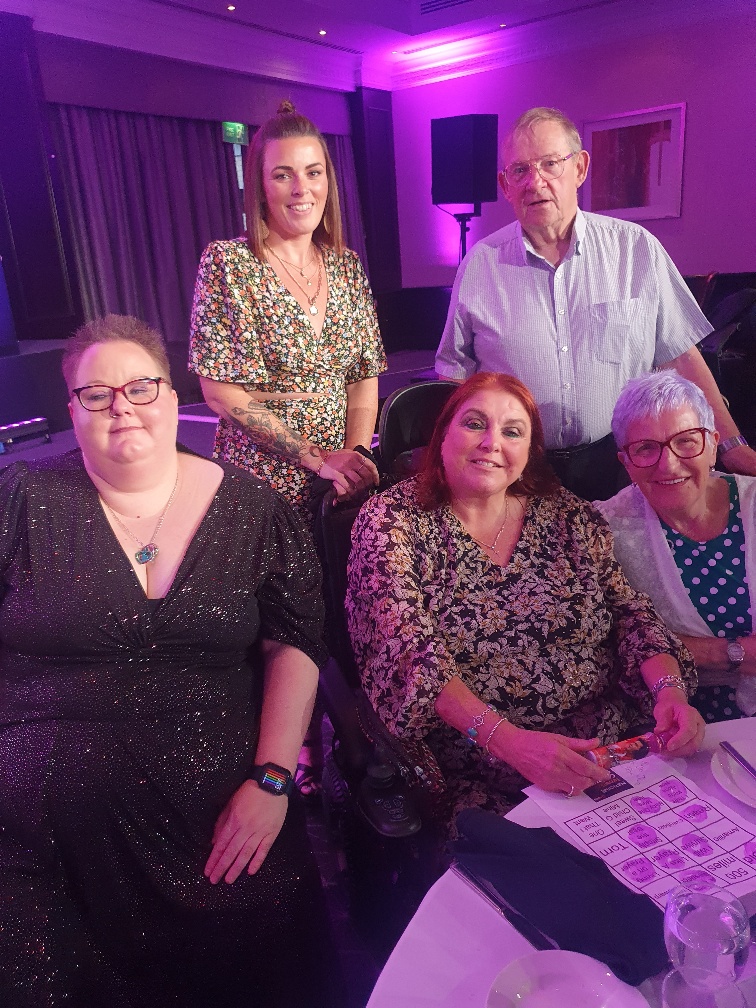 ---
Are you a member?
Join Tpas today
Search news and views