Warrington Housing Association Scrutiny Panel
Wednesday 10th of November 2021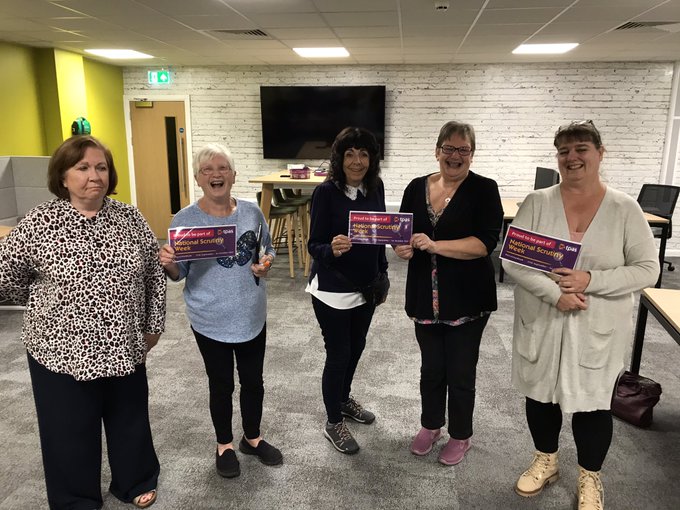 We asked Bernie Hubble, Customer Voice Officer at Warrington Housing Association to tell us about her experience of being involved in Scrutiny Week
---
As a scrutiny panel we are always interested in connecting with other providers and learning about new ways of working so when Tpas said they were hosting National Scrutiny Week we were thrilled to be part of it.
Bernie our Customer Voice Officer arranged for our members to be involved in so many of the sessions including good practice showcase, open space for engaged tenants, and scrutiny success.
We all found each session to be very informative and learnt a lot about how going forward we will look at changing some ways that our panel work – we especially like that one of the speakers who was a Chair said that she had a pre – meeting with their dedicated staff member prior to the group meetings.
We are now going to implement this into our ways of working. We were asked to talk about our scrutiny panel in the open space for tenant's session – I must admit I was a little nervous, but I enjoyed talking about what WHASP (Warrington Housing Association Scrutiny Panel) does and how much I enjoy volunteering as chair and seeing what an impact we have in our overall service delivery.
---
Are you a member?
Join Tpas today
Search news and views