Welcome to our new Landlord and Commercial Members
Tuesday 9th of March 2021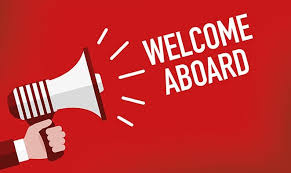 Well it's certainly been a busy few months at Tpas and we are delighted to welcome 7 new Landlord members and 2 new commercial members to the Tpas family.
---
It's so exciting to see our membership grow and we now have 249 Landlord members covering over 3 million homes across England - it really shows how high tenant engagement is on the agenda.
2021 will be a big year for Tpas and our members as we come together to unlock the power of the White Paper. It's our members who make our business so we are looking forward to working with each and every one of you this year.
Welcome to Tpas....
Our new Landlord members are
Tower Hamlets Community Housing
Gravesham BC
Lincolnshire Rural HA
One Manchester
Wolverhampton Homes
Stonewater
Together Housing
Our new Commercial members are
Anglican Building Services
Chas Berger
---
Why they joined
Andy Coleborn, Community Development Manager, Tower Hamlets Community Housing
"THCH is delighted to have recently joined Tpas and we look forward to accessing the skillset and experience Tpas has to help us enhance our engagement work and make the positive changes we need to ensure we have robust and beneficial engagement tools to work well with our residents.
We are looking forward to accessing the range of training and networking opportunities Tpas offer and we are sure our residents will benefit from the good practice Tpas has built over the years".
Debbie Potter, Resident Engagement Coordinator, Together Housing
"Together Housing has been meaning to re-join Tpas for a while now and this seems like such a good time, particularly in light of the White Paper, Together with Tenants initiative, and all of the other wider work going on nationally to make sure that the collective voice of residents is heard.
Tpas membership helps us to improve our knowledge of best practice and keeps us up-to-date with wider regulation and how this affects our business. We never stop learning and the member events and online networking group are great forums for sharing knowledge and learning from each other. We've only been members for a few weeks but residents and staff are already making great use of the resources on the website and catching up on some of the recent webinars".
---
Do you fancy joining the Tpas family?
If you'd like some information on becoming a Tpas member and the many benefits you can enjoy, please email lisa.holt@tpas.org.uk or click here for more information.
---
Are you a member?
Join Tpas today
Search news and views