Welcome to our new Members
Tuesday 5th of November 2019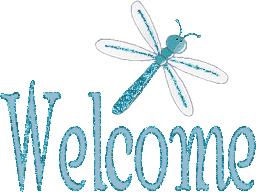 Welcome new members
---
A very warm welcome to our latest new members.
This takes our membership to 225 Landlord members and 9 Commercial members. We cover over 2.6 million homes across England!
---
Roupell Park RMO
Are a small TMO based in Lambeth.
You can find out more information by visiting their website.
Here is why they became Tpas members
We as a small social housing provider and an award winning tenant management organisation, understand the power of partnership working and the power of giving our residents a voice.

In today's politically charged atmosphere, in times of uncertainty for the social housing sector and with frequent changes in government legislation, Tpas will ensure that:

• we are informed first-hand about the most recent government proposals and also that we are well connected within the sector

• we are able to share best practice and to learn from each other as well as from experts

• a range of courses and accessible conferences are provided so that we deliver on our individual objectives whilst maintaining a wider, collaborative and strategic perspective.

Eva Christmas, Community and Partnership Manager
---
Rooptop Housing Group
Manage 6,500 homes in South Worcestershire and North Gloucestershire.
You can find out more information by visiting their website
---
Michael Dyson Associates
Join Tpas as a commercial associate member.
Michael Dyson Associates is a long established multi-disciplinary construction consultancy company, providing a comprehensive range of professional services to our public and private sector clients.
Here's why they joined..
Michael Dyson Associates Ltd recognises the great work Tpas does in bringing together Landlords and their tenants. Whilst historically perhaps not seen as an essential requirement of a construction consultants role, we are now becoming more intrinsically linked with tenant engagement and implementing social value initiatives. We therefore look forward to working with Tpas over the coming months to develop our engagement processes, access the extensive library of information relating to current best practice and, more importantly, to ensure that our service provision adds value to both our landlord clients and their tenants.

Lisa Brierley, Associate
Visit their website for more details.
---
Fancy joining us?
If you'd like some information on becoming a Tpas member, please email lisa.holt@tpas.org.uk or click here for more information.
---
Are you a member?
Join Tpas today
Search news and views