Welcome to our new Landlord members
Wednesday 13th of November 2019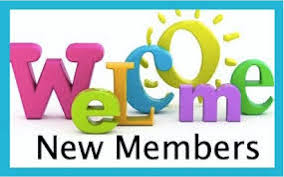 New members
This week we have welcomed 2 new Landlord members to the Tpas family, taking our Landlord membership to 227 members across England, representing over 2.7 million homes!
---
Welcome to
A2Dominion
For over 70 years, A2Dominion have been building and maintaining quality homes in London and Southern England.
Here is why they joined Tpas
A2Dominion re-joined Tpas on the recommendation of one of our Community Partners, who used your services whilst working at Red Kite Community Housing and Wycombe District Council.

We are particularly looking forward to having access to a range of best practice advice and information and to making use of the training and networking opportunities that you offer, to keep us up to date and at the cutting edge of what's going on in the world of Community work.
---
Two Rivers Housing
Two Rivers Housing is an independent not-for-profit organisation based in the beautiful Forest of Dean, with a £22 million turnover. In 2003 they took on the properties previously owned and managed by the district council, and now they own more than 4,000 homes across Gloucestershire and Herefordshire.
---
Fancy joining the Tpas family?
If you'd like some information on becoming a Tpas member, please email lisa.holt@tpas.org.uk or click here for more information.
---
Are you a member?
Join Tpas today
Search news and views