Welcome to our new members
Monday 21st of December 2020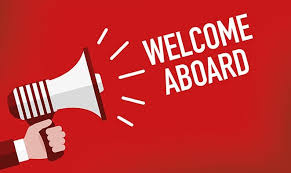 It's been a busy few months at Tpas and we are deligted to welcome 8 new Landlord members to the Tpas family, we also welcome 2 new Commercial members and 2 new Tenant groups.
Welcome to Tpas....
Our new Landlord members are
Ipswich BC
Tendring DC
Papworth Trust
Somerset West and Taunton Council
Arun DC
East Sussex Council
Bespoke Supportive Tenancies
Peaks and Plains HT
Our new commercial members are
Tripartum
Benchmarx Kitchens & Joinery
Our new tenant group members are
Brushes Tenants and Residents Association
Wincobank Tenants & Residents
---
Why they joined
Tracey Croucher, Tenant Engagement Officer, Papworth Trust.
"Papworth Trust are currently reviewing their Tenant Engagement framework and have identified that the Trust would benefit from Tpas membership as it provides guidance, best practice scenarios, networking opportunities and access to training and events for staff and tenants. Access to these invaluable resources will support the Trust in shaping and delivering their Tenant Engagement Strategy and Tenant Charter going forward."
Sasha Hawkins, Resident Engagement Officer, Arun DC
"We are really pleased to be new members of Tpas, we joined as we are currently in the process of refreshing and re-shaping are approach to engagement and we wanted to benefit from their expertise and others across the sector about best practice and new innovative ideas for engaging with our residents.
We have already taken advantage of the webinars on offer, networking opportunities and explored the resource hub which offers great insight and information. We are really looking forward to working with Tpas and using the resources available to improve our engagement offer to our residents"
---
Fancy joining the Tpas family?
If you'd like some information on becoming a Tpas member, please email lisa.holt@tpas.org.uk or click here for more information.
---
Are you a member?
Join Tpas today
Search news and views