Human Library workshop in Leeds
Thursday 18th of October 2018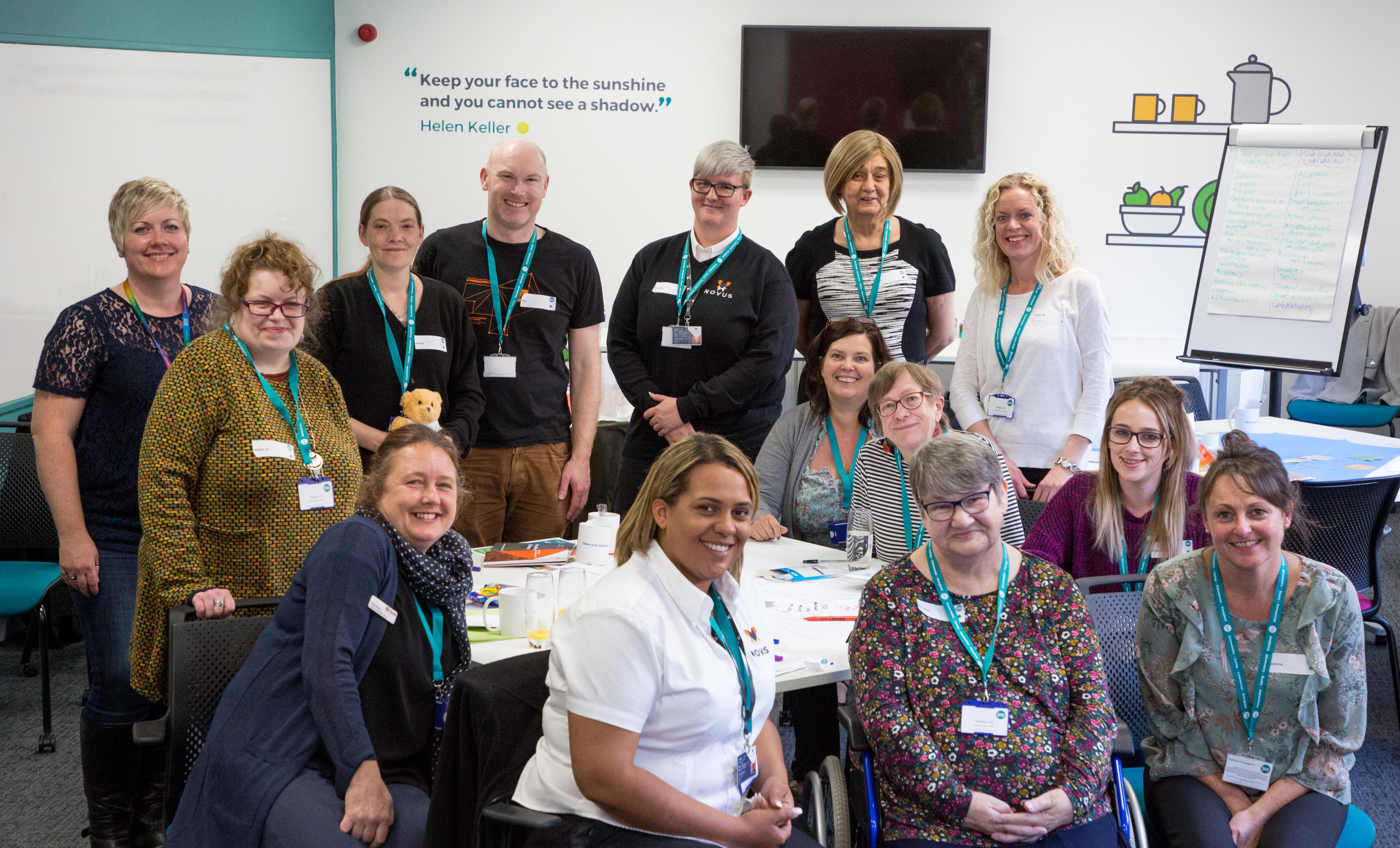 "You can forget what people have said but not how they made you feel"
---
Home Group have been working in partnership with Tpas for the last couple of years to raise awareness of an approach to break down the barriers and stigma some people experience living in Social Housing. The approach is called the Human Library.
In partnership we have produced a booklet and an interactive guide explaining the benefits and outcomes from this approach.
The issue of stigma attached to Social Housing has never been so high profile. In the recent Government Green Paper 'A new deal for social housing' produced by the Ministry of Housing Communities and Local Government, the Prime Minister introduced a whole key principle focussing completely on tackling stigma within Social Housing.
One of the aims of this partnership is to spread the word and provide the necessary tools for organisations to develop their own approaches to the Human Library which helps to:
---
Understand the different needs of individuals within communities
Tackle stigma attached to certain groups
Provide a greater understanding of diverse communities
Develop an approach within organisations where both staff and tenants can share their stories
Help to create a more cohesive community
---
On 10th October 2018 we held our very first workshop about developing the tools to deliver this approach in Leeds. Four different organisations attended and we recieved sponsorship through Novus Property Solutions.
Our consultancy manager, Gill Mclaren from Tpas commented on the event.
---
"What a fantastic event – after hearing three of the life swap members stories and being able to raise questions participants fed back the following 'inspirational' 'eye opening' 'fascinating' ' better understanding' 'educational'.

The day was a fabulous event filled with fun, laughter and hearing some real heart felt stories that we within the social housing sector could learn from.

Listening to and being part of this event has both opened my eyes and motivated me to continue to spread the word about the benefits of this approach both to staff, tenants and organisations within the Social Housing sector. Listening to people's stories is an excellent way to help break down stigma and the barriers this causes, and to help create more understanding and tolerance".
---
---
Read our chief executive blog about the event here
---
This workshop can be provided both regionally as an event and/ or as an in-house session. Talk to us to find out more
---
Are you a member?
Join Tpas today
Search news and views