Staying Safe In Tower Blocks
Thursday 16th of April 2020
We have received this very useful and comprehensive advice from our friends at Tower Blocks UK that we wanted to share with you.
---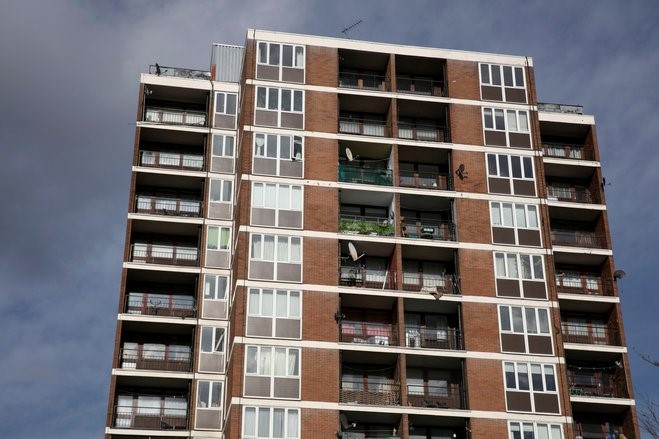 For those living in tower blocks, there are some simple steps you can take to reduce the risks.
You should stay at home, leaving only for the very limited reasons which are set out in the government guidance. These include shopping for food or medicine (as infrequently as possible.)
Face-to-face contact should be avoided. Maintain a distance of at least 2 metres from other people. This includes your neighbours, caretakers or cleaners, housing staff, postal workers and delivery drivers, or anyone else who is not a member of your household. Do not have visitors. Communicate via telephone, internet or leave a note instead. Government guidance on social distancing is available here.
Wash your hands thoroughly with soap for at least 20 seconds, each and every time you leave and enter your home.
Avoid touching your face after using communal parts of the building like stair-rails, door handles, lift buttons etc. Wash your hands carefully at your soonest available opportunity.
Practice good hygiene - Use a tissue to catch coughs and sneezes, then bin the tissue immediately and wash your hands. If you do not have a tissue then cough or sneeze into the crook of your elbow rather than into your hands.
Residents should only use lifts on their own, or with people they share a flat with.
When using the stairs, maintain a safe distance of at least 2 metres from other people.
Do not leave any items of rubbish, personal belongings or bulky waste in communal areas, as these could pose a fire risk.
When using the bin chutes, or bin storage areas, wash your hands before and after use. Large items such as boxes should be torn into smaller pieces before being placed into a chute, to avoid blockages.
If emergency repairs are required to your property, for example for loss of electricity - careful arrangements need to be made with your landlord or the repairs service to ensure social distancing is maintained between you and any tradesperson visiting your home. Local authority landlords and the trades companies involved should have their own safe working policies related to the COVID-19 outbreak.
Gas canisters in tower blocks - Oxygen canisters and other forms of bottled gas, such as Calor gas for cooking, are banned in certain types of tower blocks. If you live in a Large Panel System tower block, you should not be using, or storing bottled gas in your building. If you are not sure of the form of construction of your block, please contact us at Tower Blocks UK and we will try to help you find out.
Bogus Callers - There have been some reports of door-to-door callers claiming to offer services such as Coronavirus testing, cleaning services or claiming they are tradespeople or council officials. Do not let anyone into your property unless you are 100 percent certain who they are. People who are genuine would usually call ahead and book an appointment first and will carry ID with them. If you suspect a bogus caller in your area, contact your neighbourhood watch team or the police.
Online Scams - There has been a rise in Coronavirus themed scams attempting to trick people into revealing sensitive personal or financial information. Ensure you do not click on links or attachments in suspicious emails or text messages. Do not reply to unsolicited messages asking for personal or financial information. Always research a company before making payments online.
Vulnerable people - Some people have been advised by healthcare professionals that they need to follow particularly stringent social distancing measures. This can make everyday life difficult for them, and these members of our communities will likely require more practical support with things like shopping or collecting medication. This may be something that a Tenants and Residents Association (TRA) could help with. Does your block have a TRA? Would vulnerable residents in your block know who to get contact with for support?
The links below may be useful in signposting or making a referral on behalf of a vulnerable person in your neighbourhood.
https://covidmutualaid.org - Find a local group of local volunteers in your area. They may be able to support you with collecting prescriptions, dropping off groceries or other errands.
https://www.mysociety.org/wehelpyou/contact-your-local-councillor/ - Find out who the local councillors are in your area. They are likely to know what schemes and support are available where you live.
https://www.gov.uk/coronavirus-extremely-vulnerable - If you, or someone you know is extremely clinically vulnerable, log their details with the government to register for support.
https://www.trusselltrust.org/get-help/find-a-foodbank/ - Find your local food bank. Some may be offering support with deliveries.
https://www.foodaidnetwork.org.uk - Contact the Food Aid Network to find out about independent food banks and support in your area.
https://www.campaigntoendloneliness.org/press-release/an-update-on-coronavirus-covid-19-and-social-connections/ - Campaign To End Loneliness have issued some advice on staying connected during social isolation
https://www.mind.org.uk/information-support/coronavirus-and-your-wellbeing/ - Mental Health support tips from the charity Mind.
https://www.ageuk.org.uk/information-advice/coronavirus/ - Age UK are offering advice and support for older people. They also have a telephone befriending service.
https://www.citizensadvice.org.uk/health/coronavirus-what-it-means-for-you/ - Citizens Advice has a range of information covering issues from getting help if you're struggling to pay your rent or bills to support for those suffering domestic violence or abuse, and much more.
---
---
Are you a member?
Join Tpas today
Search news and views