#WithTpas Day
Wednesday 18th of May 2022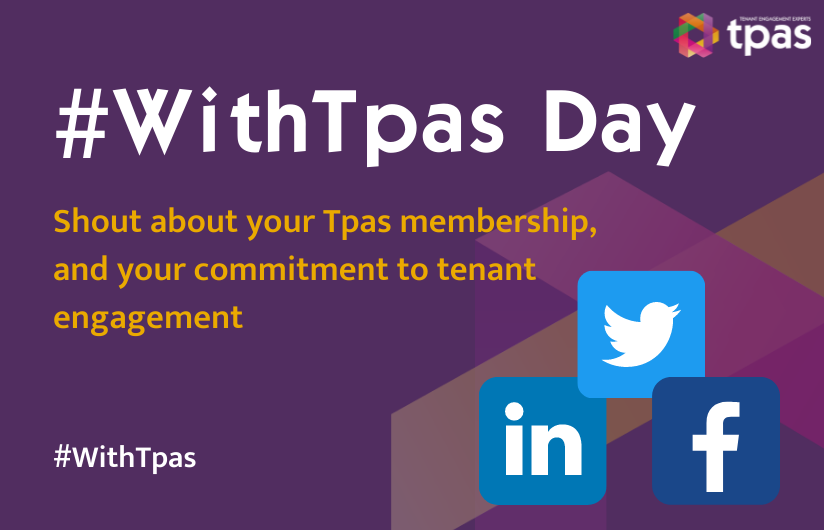 Last week we held #WithTpas day across our social media. This day was all about our members shouting about their commitment to tenant engagement.
We are thrilled to have so many fantastic landlords #WithTpas. We currently have over 280 landlord members, and over 20 commercial members.
Over 70 of our members took part in #WithTpas day on Thursday across Twitter, Facebook and LinkedIn, sharing their reasons for being a member, and what that means for their organisation and tenant engagement.
On #WithTpas day, our members reached over 170,000 twitter users, to show the sector the diversity of the organisations committed to listening and being accountable to tenants.
Being a member of Tpas means you are given the tools to exceed the regulatory standards. You can find more information on the benefits of joining Tpas on our membership page.
---
We want to thank all those members for taking part in #WithTpas day. You can see all the tweets from the day below.
---
Are you a member?
Join Tpas today
Search news and views