What does engagement look like after lockdown?
Wednesday 22nd of July 2020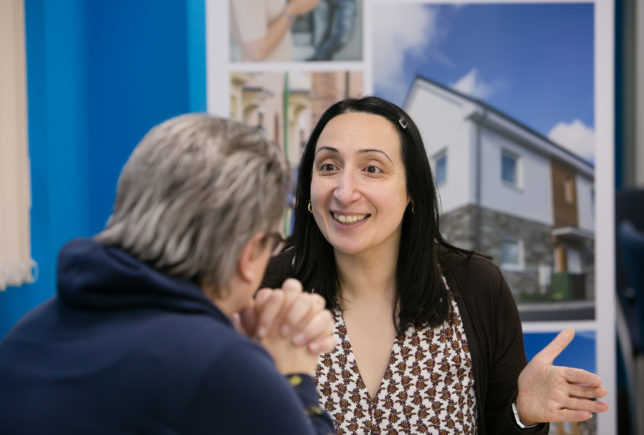 We asked Head of Resident Engagement at Sovereign, Aasia Nisar to tell us what she expects resident engagement to look like in the future.
---
So, for Sovereign, like many other organisations, Covid 19 has had a big impact - not only for the services we provide but how we provide them, including how we engage with our customers.
At Sovereign we had to rethink how we could carry on engaging with our residents during this period both in a meaningful way, as well as ensuring their contribution was continuing to make a difference to the services we provided.
For us, embracing the digital platform proved to be the way forward - our 'involved' residents already had iPads so we moved to train them up so we could video call with them to continue providing engagement opportunities and hear their views and opinions. This process did not go without hitches!
We trained about 20 residents, with some finding the technology easier to use than others, offering one-to-one sessions to ensure residents were able to log in and feel confident in using the digital platform. Since then we've held three informal Resident Board & Partnership meetings and two scrutiny meetings.
Though all meetings were a success, we still had a few residents not knowing they were on mute or realising the noise they were making whilst chomping away on sweets and crisps for all of us to hear! To be honest this made the meetings quite fun and more like the 'real world'.
Over the last few months, we've had more residents working with us on a number of co-creation projects, including our new Empty Homes standard and 'our future homes vision'. We've also completed our scrutiny on non-access and refusals for kitchens and bathrooms. These have all been carried out online - something we would not have considered previously, and we're proud to have achieved.
During the lockdown period, we've also taken the opportunity to look at how we could widen our digital engagement approach further by utilising Sovereign's portal. At present, we have around 28,000 residents who use the portal system so we thought it would be good if we could tap into this resource too.
We're still at the early stages – but we plan on using this platform to help us with our current scrutiny on Anti-Social Behaviour, undertaking 'pulse surveys' and asking residents for their views on the service and how we can improve it when they login to complete other actions. Time will tell how effectively we can use this moving forward with regards to engagement.
Despite our successes, we, of course, don't only want to only use digital engagement as we come out of Covid-19 restrictions - we know face to face engagement is important to our residents. It gives us all a sense of togetherness, camaraderie and connectivity, so here at Sovereign we will never just be about digital engagement - our new approach is all about 'agile engagement'.
We absolutely want to build on our digital approach so we hear from a wider group of residents and reach people whose people busy lives mean they might not be able to physically attend meetings. We want to make sure that all of our residents can engage with us at times that work for them and on the subjects which are important to them - so we can continue to strive to deliver better services for all.
---
The future of engagement will be one of the many topics talked about during National Scrutiny Week.
---


National Scrutiny Week programme
---
Are you a member?
Join Tpas today
Search news and views