2019 Winner Profiles: Lucy Marshall, Young Tenant of the Year
Friday 6th of March 2020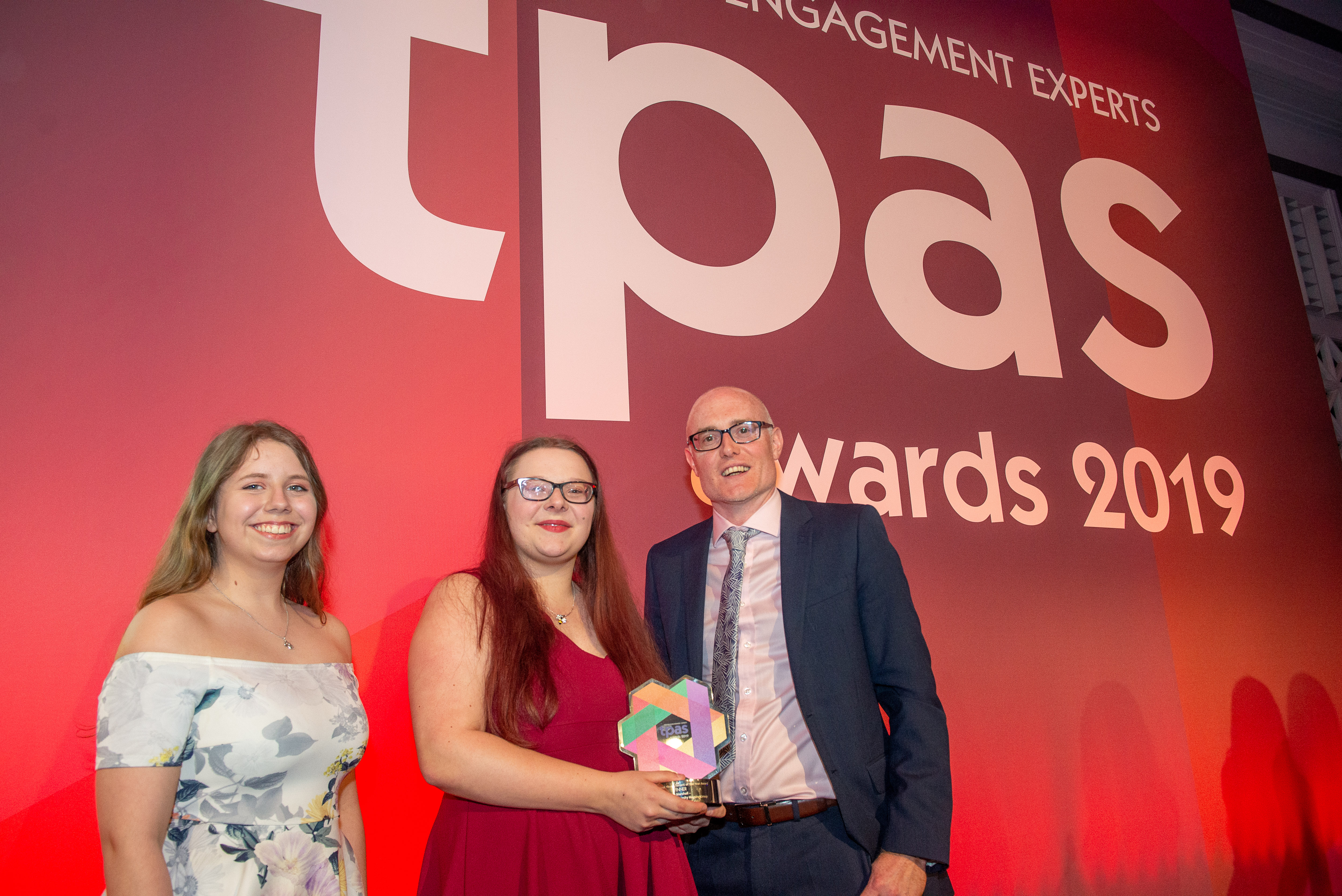 With our annual awards approaching us we thought we'd take a look back at some of our winners from last year to see what the award meant to them and what they have been up to since their big win.
---
Lucy Marshall, a tenant from Wythenshawe Community Housing Group was the winner of our Inspirational Young Person of the Year award in 2019.
She won for her outstanding work in co-founding and leading the Wythenshawe Community Housing Group's Youth Forum. Lucy's team were able to show the funding panel they were best suited to promote grant opportunities for other youth groups.
Not only did they create a mechanism allowing funds to be distributed fairly they were allocated a £10 000 budget which benefited hundreds of young people within her community.
We caught up with Lucy and asked what winning the award meant to her.
"[It] meant a lot to me, to be recognised for something we do in the community and to have brought awareness to the community of Wythenshawe. I never thought I would win and being up against so many other amazing people made me feel very nervous."
Since the awards Lucy has started at university and has had to focus more attention on her studies but still volunteers in some areas of her community. She also said: "I am hoping to get involved again ASAP."
We asked Lucy what advice she'd give to young people looking to get involved in their communities and she had some great insights.
"I'd say to anyone wanting to get themselves involved to make sure they join up with a team already in place as this will massively help a young person to progress."
"They've got to want to help and just go for it."
Lucy has made a huge impact on her community in Wythenshawe and was a worthy winner of our Inspirational Young Person of the Year Award last year. Well done to all our nominees for this year's award and we look forward to see who wins on the 27th of March.
---
---
Are you a member?
Join Tpas today
Search news and views