Engagement: Alive, well and valued but changing in nature
Friday 31st of March 2017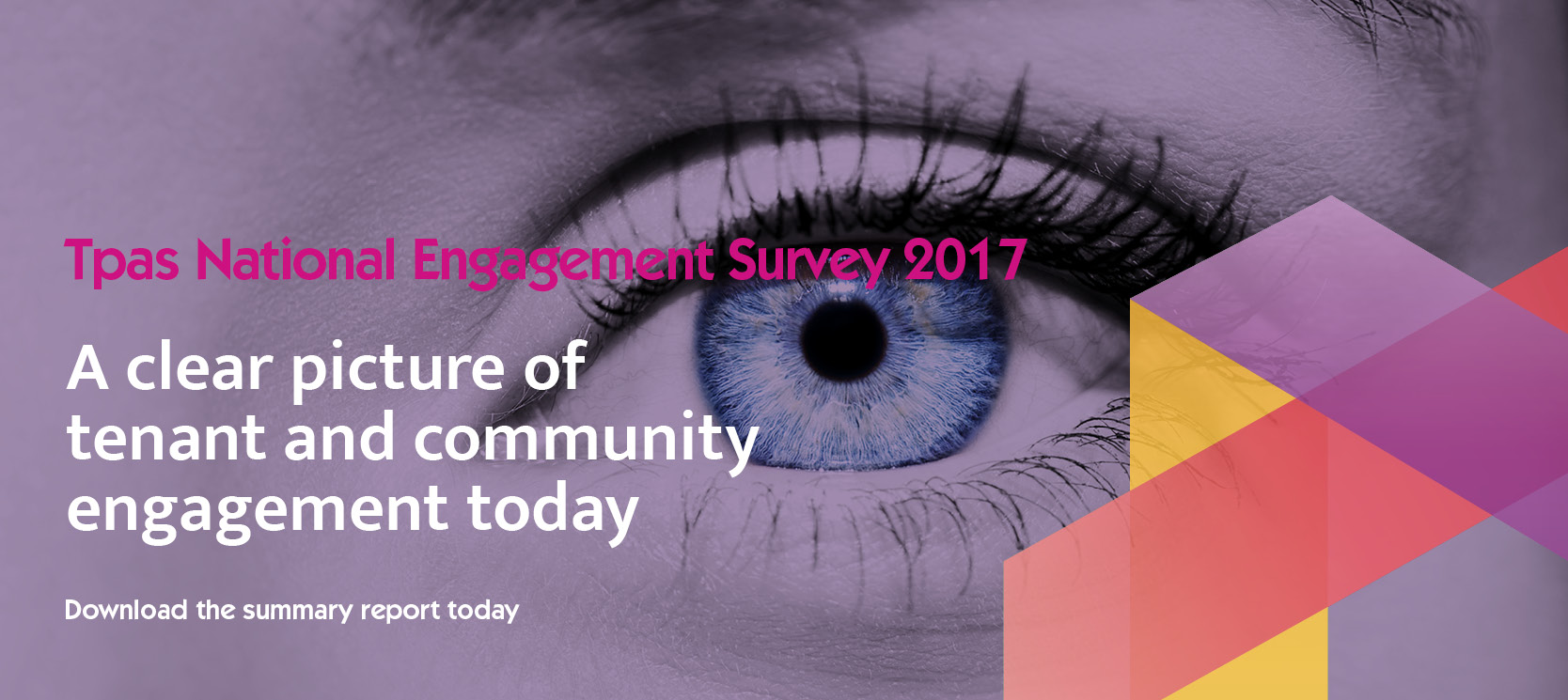 Tpas have published the summary findings from the national engagement survey conducted earlier this year.
The online survey received 638 responses, covering 230 different landlord organisations with around 40% responses from staff and 60% from tenants. An independent research company was also commissioned to conduct structured telephone interviews with senior staff and tenants.
Tpas Chief Executive, Jenny Osbourne commented on the report; "I am delighted to present the findings of our first annual national engagement survey.
We think that this is very time timely as budgets are under pressure and there is a big shift of focus in housing towards development. Partly because of this, the ways that social landlords engage with residents and communities are changing at a pace not seen for some time.
The survey results help us to give our members, a clear picture of what is happening to inform discussions on what should happen next and to track future changes in practice and opinions.
A more detailed report will follow with in depth detailed analysis and comment for members of Tpas.
---
Fill out your details and download the survey key findings
---
Are you a member?
Join Tpas today
Search news and views